If you're looking to experience the immersive beauty and healing power of nature, there are few better places to do it than Vermont. Our area of the state, colloquially known as the Northeast Kingdom (or "NEK" to the locals), is no exception. You'll find plenty of outdoor activities in Vermont to enjoy, whether you're looking for a short, gentle hike or a full-scale adventure. Here are a few of our suggestions!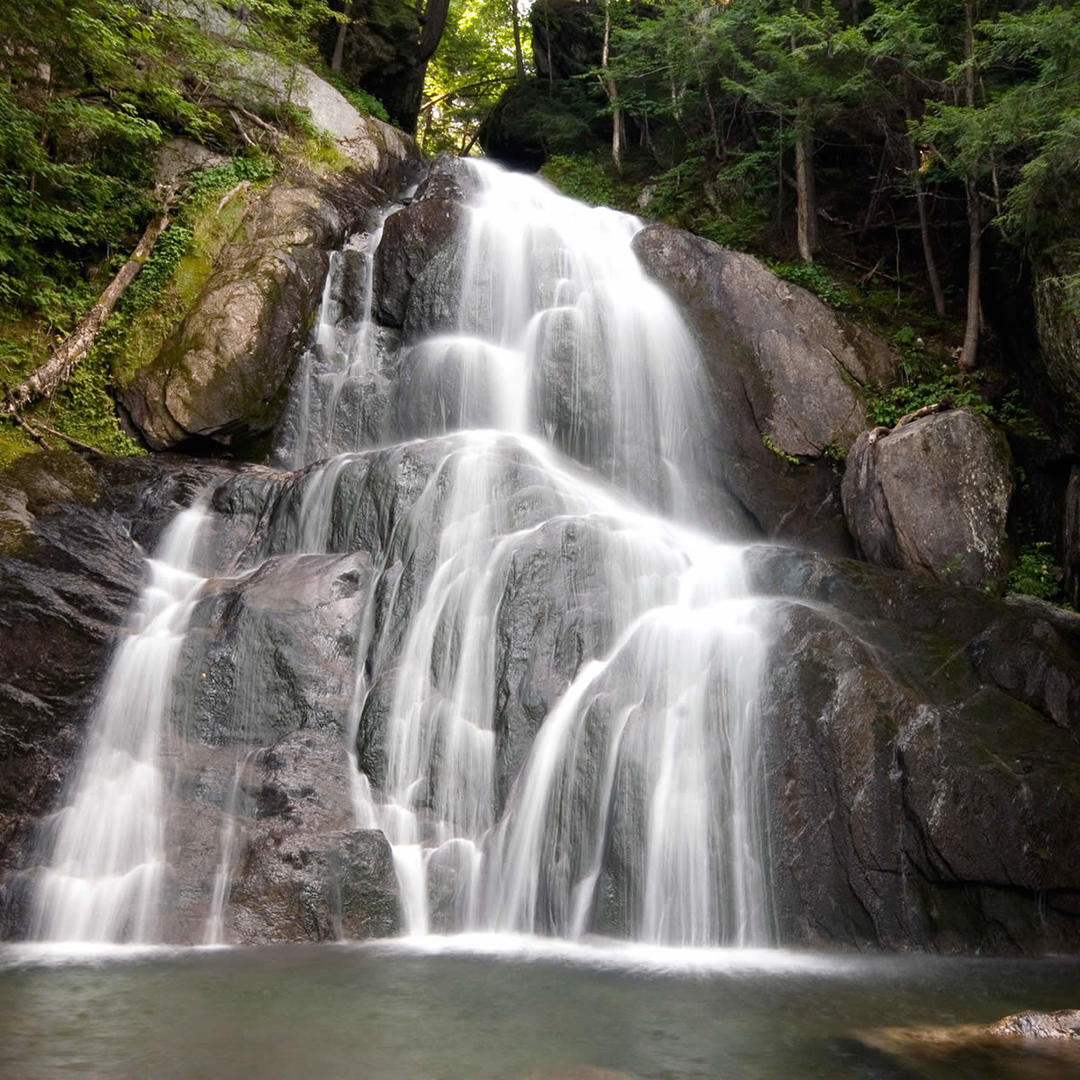 Hiking and Mountain Biking Trails
Mount Elmore (Elmore) offers two main trails up this distinctly shaped mountain. It's a great beginner-to-intermediate, family-friendly hike with a stunning summit. A fire tower at the top offers 360 views of gorgeous Vermont nature.
Moss Glen Falls (Stowe) is one of our favorite places to take visiting family and friends. A relatively short and gentle hike leads you to one of the largest waterfalls in Vermont, with absolutely stunning views.
Mount Mansfield (Underhill) is Vermont's highest peak and therefore features some of the state's most challenging hikes. This popular spot is a great choice for those looking for a more substantial outdoor adventure.
Kingdom Trails (East Burke) is a local non-profit that works with private landowners to maintain an extensive network of trails for all manner of non-motorized adventures. Hiking trails are avaialble, and they are especially renowned for their mountain biking trails. Enjoy skiing, fatbikes and snowshoeing in the winter too.
Lyndon Outing Club (Lyndonville) is another community non-profit that maintains a summer skate park and mountain biking area, as well as their winter ski trails.
Willoughby State Forest (Sutton) features a number of hiking trails, including the popular Mount Pisgah, Mount Hor, or the slightly easier South Shore Loop which follows close to the water.
Hardwick Trails (Hardwick) is a local area set aside for non-motorized recreation. It features 4.5 miles of mountain biking trails and a number of walking/hiking trails fit for all skill levels.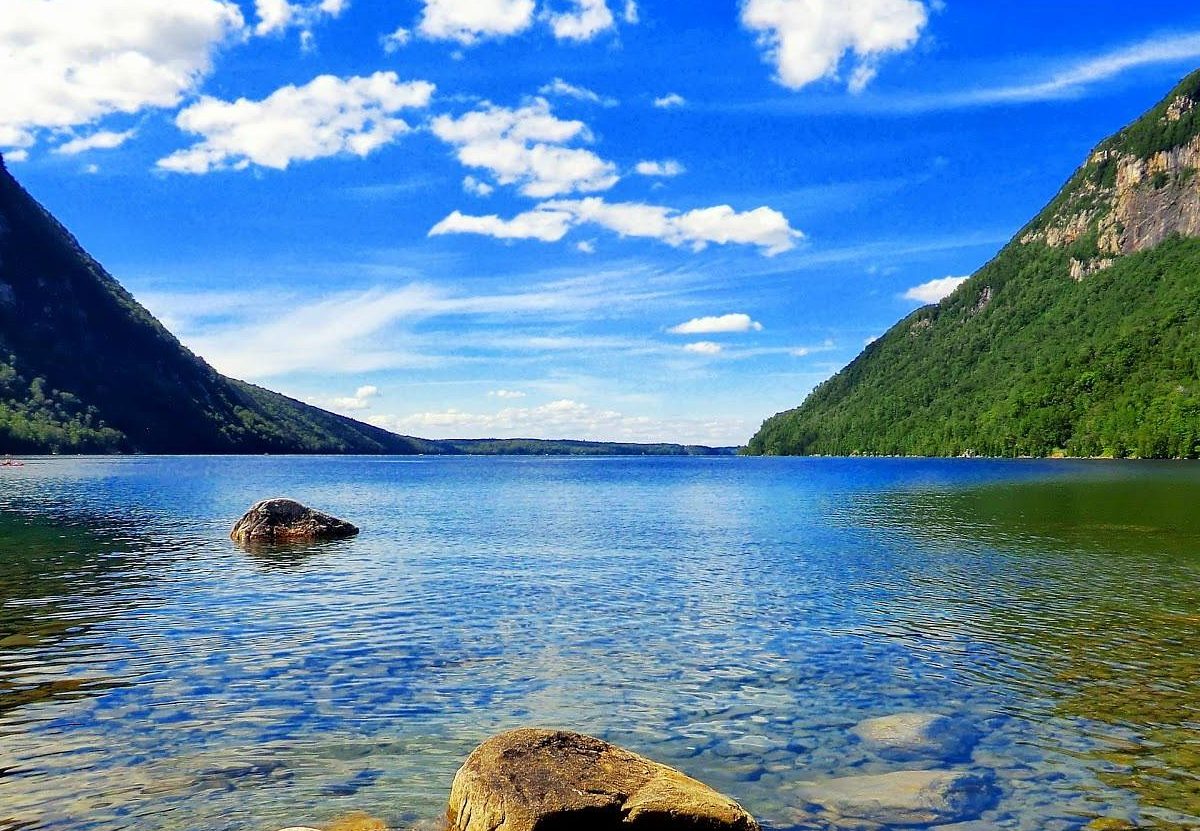 Swimming and Water Sports
There are a number of swimming ponds right here at Sky Meadow — our favorite is Island Pond, near the Robin's Nest — and you are more than welcome to use them during your stay! They are all naturally fed by snowmelt and rainwater and stay remarkably clear and clean. If you're looking to make a day of it, here are a few other local swimming spots:
Lake Caspian Public Beach (Greensboro) is the nearest public beach to Sky Meadow, right in the center of Greensboro across from Willey's Store. It's a fairly no-frills spot but offers plenty of parking and sandy beachfront access to enjoy an afternoon in the water.
Lake Elmore State Park (Elmore) features a spacious waterfront for swimming next to stunning views of Mount Elmore. There is also a barbecue area and green space for picnics, plus indoor restrooms. It is open to the public during the summer season.
Lake Willoughby (Westmore) is known as Vermont's clearest lake, with depths of up to 320 feet, resembling a Norwegian fjord. This glacial-fed lake stays clean and refreshing, even in the hottest heights of summer.
Crystal Lake State Park (Barton) is another beautiful glacial lake surrounded by mountains. The public beach is open from 10am-sunset during the summer months.
Skiing and Winter Sports
It's hard to talk about outdoor activities in Vermont without mentioning skiing! Our snowy season is full of opportunities to hit the slopes and soak up that winter beauty. Options in Vermont include both downhill skiing and cross-country. We shared more details about each of these options here, but have listed them again below for quick reference:
Jay Peak (Newport)
Smuggler's Notch (Jeffersonville)
Burke Mountain (East Burke)
Craftsbury Outdoor Center (Craftsbury Common)
Kingdom Trails (East Burke)
Lyndon Outing Club (Lyndonville)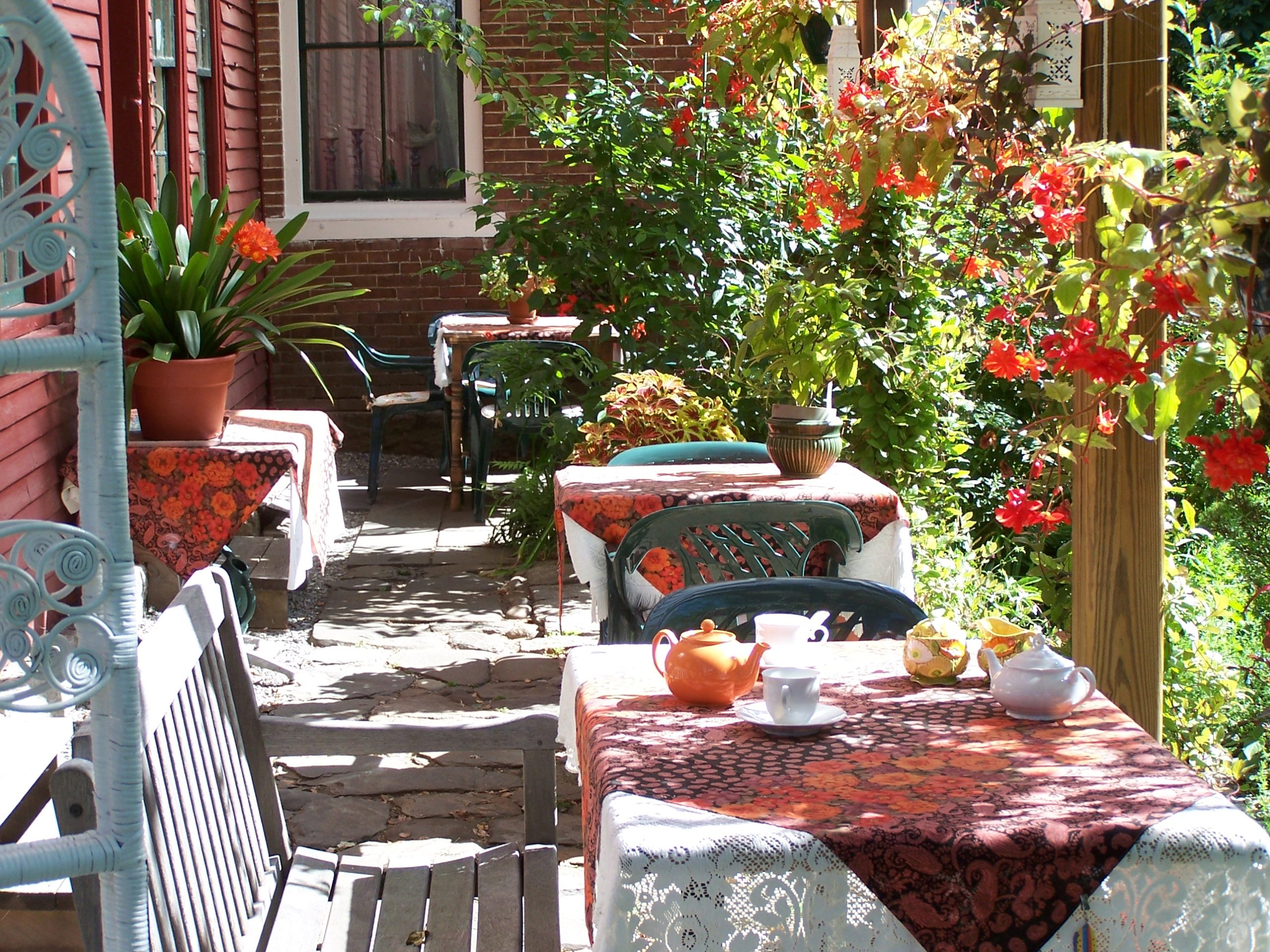 Other Outdoor Activities in Vermont
Summersweet Gardens (East Hardwick) is a local nursery that offers English-style cream tea service during the summer months. Enjoy a delicious cup of afternoon tea with scones and tea sandwiches, and be sure to linger and explore their many beautiful gardens. (This is a popular spot, so reservations for tea are strongly recommended!)
Bread and Puppet Theater (Glover) has been a beloved Vermont instution since they first came to the area from NYC's East Village in 1970. Their distinctive art style and unique brand of radical puppet theater, using larger-than-life papier-maché puppets, circus techniques and more, is a must-see during your trip to Vermont. Enjoy one of their weekend shows during the summer, or stop by the museum and print shop year-round.