There are so many places to eat near Sky Meadow! In general, Vermont is known for farm-to-table cuisine and classic comfort food, although there are certainly places to enjoy more unique flavors too. Our amazing local farms and makers, and the incredible ingredients they produce, are very much our state's pride and joy, and featured heavily at many of our restaurants. Here are some of our personal favorite places to eat near Sky Meadow, organized by town.
First things first — just need a quick bite or some grocery essentials? Our closest food spot and neighborhood go-to is Smith's Grocery, just about 8 minutes' drive away in Greensboro Bend. Their full-service deli serves pizza, burgers, sandwiches, poutine and more. In the summer they also have an ice cream stand. The store carries a nice selection of grocery items, basic medicines, locally made goods and other essentials. Last but not least, they're one of the only places in the area where you can purchase Hill Farmstead beer (other than the brewery itself).
Another nearby spot that doesn't quite fit elsewhere on the list is the Parker Pie Company in West Glover. Tucked into the back of an old-fashioned general store, they have some of the best pizza you can get in Vermont. It's packed full of the good stuff from our local farms. They have a small first-come-first-served dining area, but also make a great option for takeout.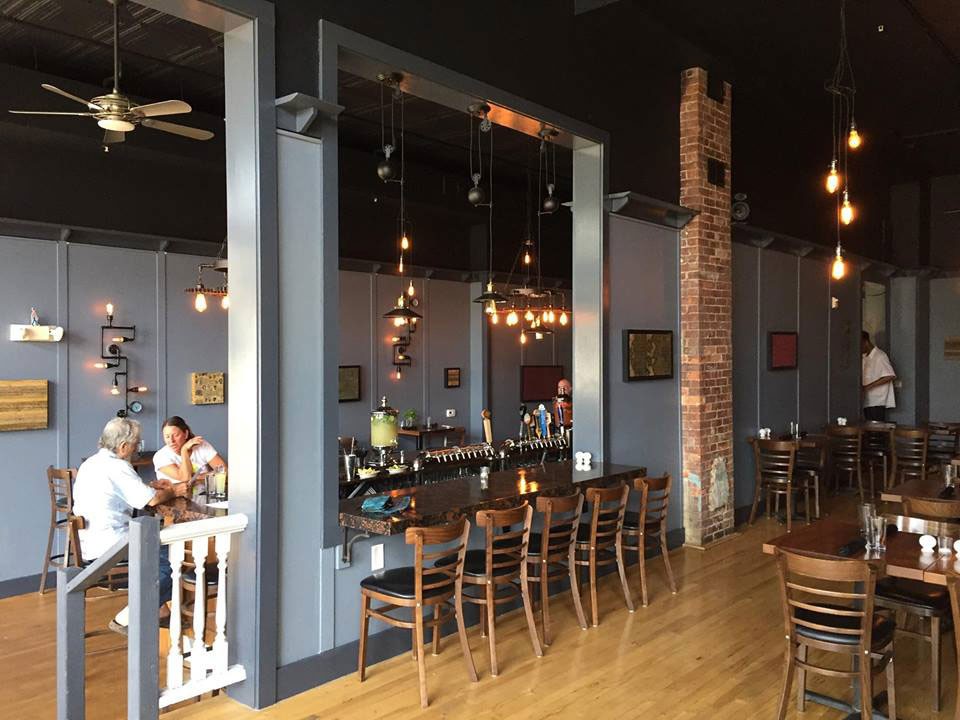 Places to Eat in Hardwick (15 minutes from Sky Meadow)
The town of Hardwick, about 15 minutes away, is our closest option for sit-down restaurants.
The Village Restaurant is our preferred spot for lunch or a weekend brunch. This cozy neighborhood gem serves up diner-style classics made with love from high-quality ingredients. Grab a booth overlooking the Lamoille River and enjoy their substantial array of scratch-made favorites, full of locally-crafted goodness like Jasper Hill cheese and McKenzie sausage.
The Scale House is another neighborhood favorite with great food, drinks and vintage-inspired ambiance. The bistro menu features elevated pub classics as well as super-fresh seafood options. They are unfortunately closed at the moment of publishing this, after experiencing some water damage in the building, but they're worth looking up and visiting if you can!
Positive Pie is a beloved Vermont institution serving up wood-fired pizzas piled high with high-quality local ingredients. If you fancy something a little different, they also offer a variety of salads, pastas and such. They have live music periodically, so be sure to check their Facebook page for the latest events. It's also a great place to head to the bar and catch the game!
Places to Eat in St. Johnsbury (30 minutes from Sky Meadow)
Located on Railroad Street in downtown St. J's, Kingdom Table is a chic modern rustic spot serving polished farm-to-table goodness. Definitely be sure to try the poutine! Downstairs, Kingdom Taproom serves up an even more extensive list of local beer and craft cocktails. They host live music and events like trivia and karaoke too, so be sure to check out their Facebook page to learn what's going on during your stay.
Pica-Pica Filipino Cuisine is a beloved spot serving up both traditional and modern spins on Filipino cooking. Their welcoming, comfortable atmosphere and delicious food has earned numerous accolades from Traveler's Choice, Restaurant Guru and more. Food & Wine Magazine also named it one of the top places to enjoy Filipino cuisine!
Don't be fooled by the coffeeshop appearance — Central Café offers much more than coffee and pastries (although those are great too!). Their menu offers a delicious array of menu options for breakfast, lunch and dinner, drawing from an eclectic mix of global flavors. They update their offerings seasonally, so you're sure to find something new every time you visit.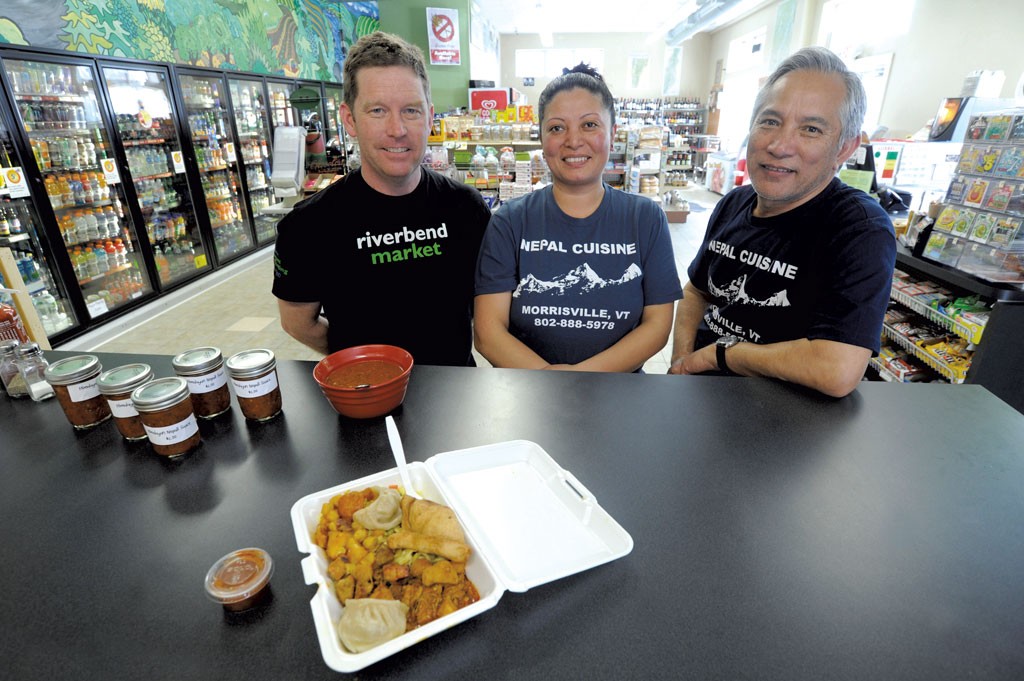 Places to Eat in Morrisville (35 minutes from Sky Meadow)
10 Railroad Street is a cozy restaurant situated inside a converted train station, serving up classic American comfort food and Irish fare that's seasoned and cooked to perfection. You can also grab a seat at the bar to sip on local beer or craft cocktails.
Thompson's Flour Shop is a lovely place to stop for a casual lunch! Their claim to fame is their house-baked bread, which they slice thick and pile high with delicious and unique sandwich fixings. There are plenty of other house-baked treats on the menu as well, including a regional Québecois favorite, a meat pie known as tourtière.
Nepalese Himalayan Food may not be what you expect to find inside an old Shell gas station, but that's exactly what you get in Morrisville at Riverbend Market! Stop by for scrumptious homemade curries, samosa and other tasty treats. Although they don't have a website, you can learn more about them here.
Places to Eat in Stowe (55 minutes from Sky Meadow)
One of the most well-known restaurants in Stowe, Matterhorn's eclectic menu features steak, salads, burgers, brick oven pizza, and even sushi. Their nightlife calendar ensures there's always something fun going on!
If you're looking for an upscale experience, Michael's on the Hill will fit the bill! Born and trained in Switzerland, chef-owner Michael Kloeti combines his extensive fine dining background with Vermont's culinary bounty to create unique and delicious dishes. It's a perfect spot for a romantic date or special celebration.
Sushi Yoshi is another personal favorite! This lively spot serves up delicious sushi, hibachi as well as a selection of Chinese cuisine. The full hibachi experience is always great fun if you're celebrating a birthday (or just celebrating Tuesday!), but you can also enjoy their full menu from any of the many other tables, including a large patio open in summer.
Looking for other things to do in Vermont? Be sure to check out our local attractions guide with our picks for outdoor adventures, sightseeing, shopping and more.