There are several Vermont ski locations within an hour's drive or less of Sky Meadow Retreat here in Stannard, Vermont. Whether you're looking to visit the family-favorite Smuggler's Notch in Stowe, or looking for a best-kept secret spot that only the locals know about, there are options nearby for you. Here are our top 6 recommendations for ski mountains near Sky Meadow.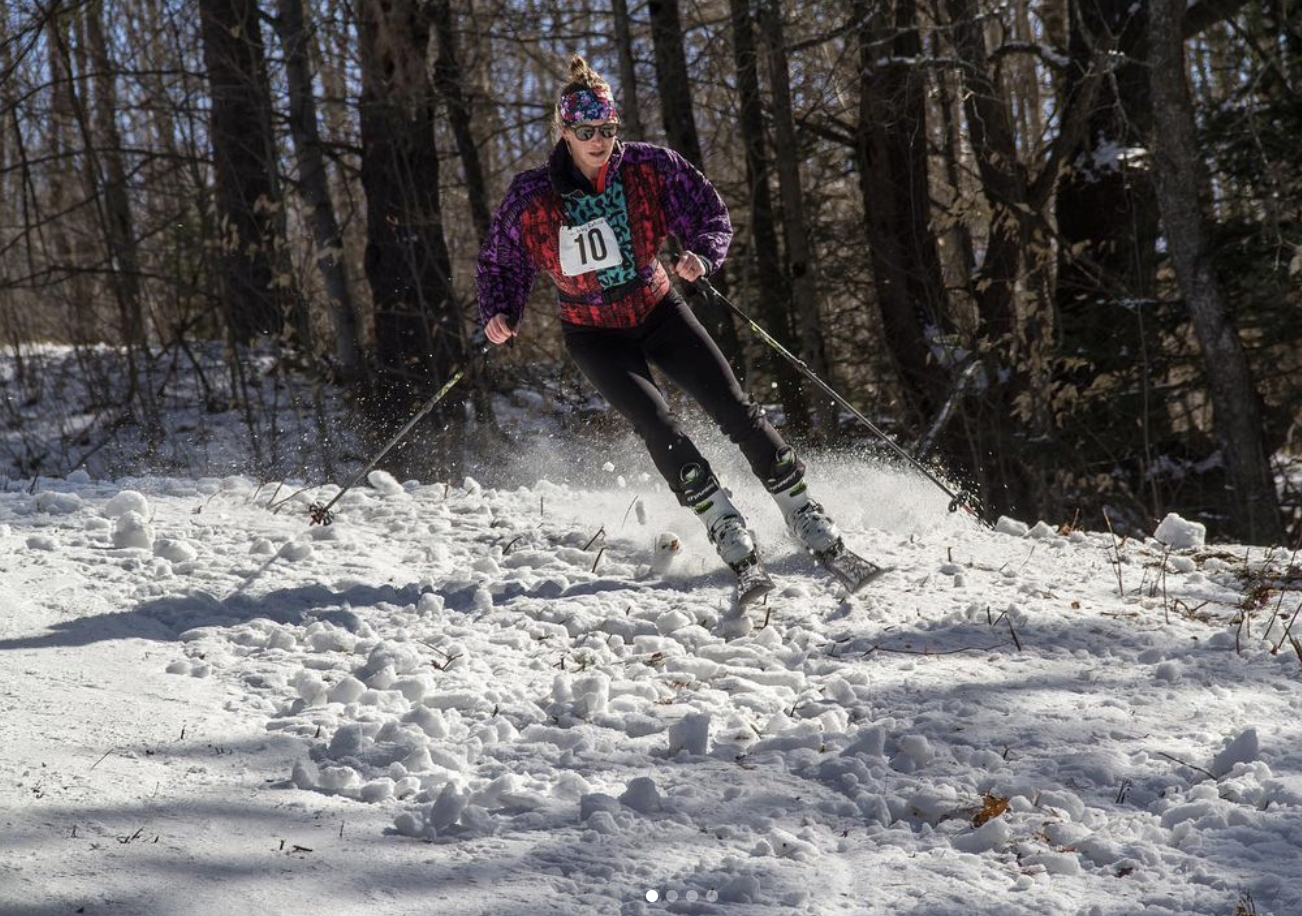 1. Lyndon Outing Club
Only 30 minutes from the Meadow, this locally owned and operated ski club is a hidden community gem. It was first founded in 1937 and over the years has been home to competition ski jumps, Olympics training, sled dog races and more. It features ski trails suited to all skill levels, from novice to expert. It's also the only place in the Northeast Kingdom to offer night skiing hours! (If you come back in the summer, also be sure to check out their new bike park and mountain biking trails!)
Learn more at http://www.skilyndon.com/.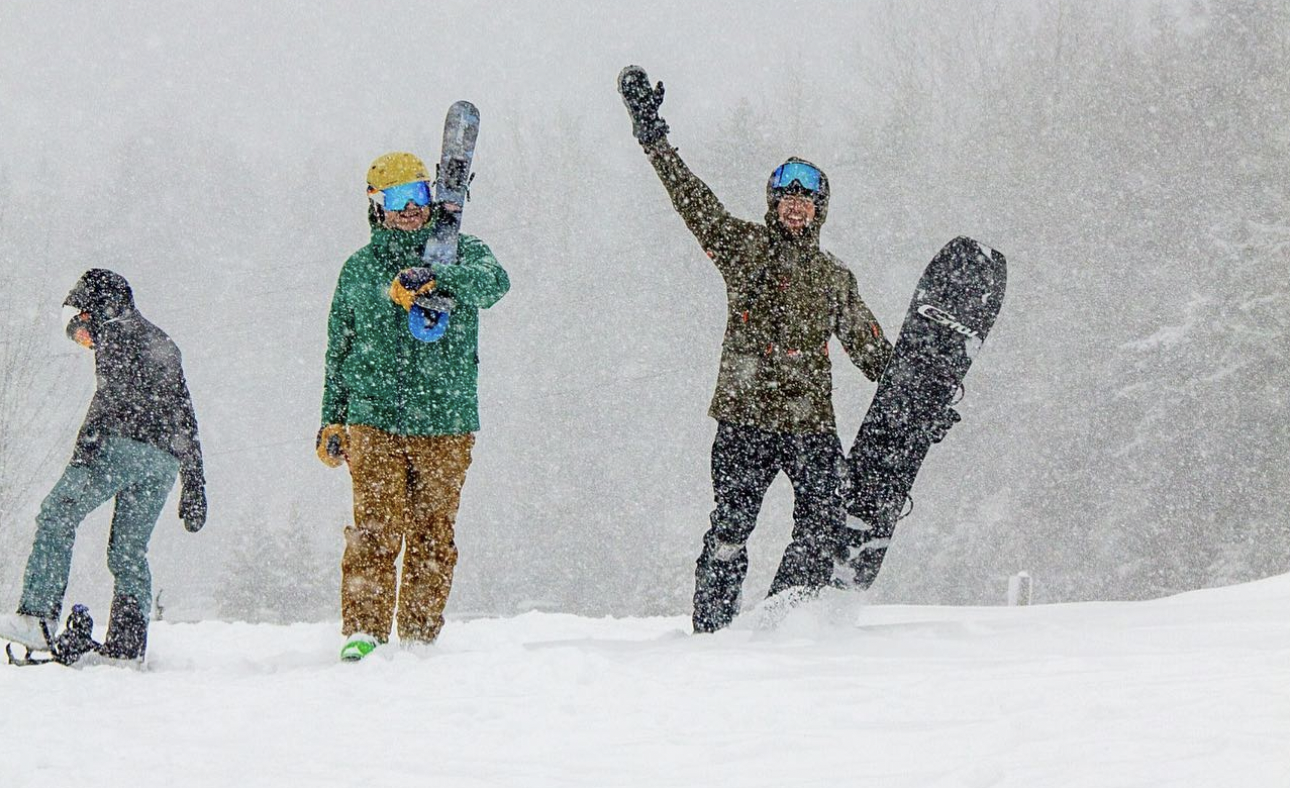 2. Burke Mountain
Dubbed "the last little corner of Vermont," Burke Mountain is beloved for its laid-back vibe. This mid-size ski resort is a great fit for intermediate to advanced skiiers who prize serious skiing on uncrowded trails over après-ski indulgence. They offer both skiing and snowboarding with 1/2-day, 1-day and 2-day pass options (as well as season passes) as well as lessons, children's programs at the Burke Mountain Academy, clinics and more.
Learn more at https://www.skiburke.com/.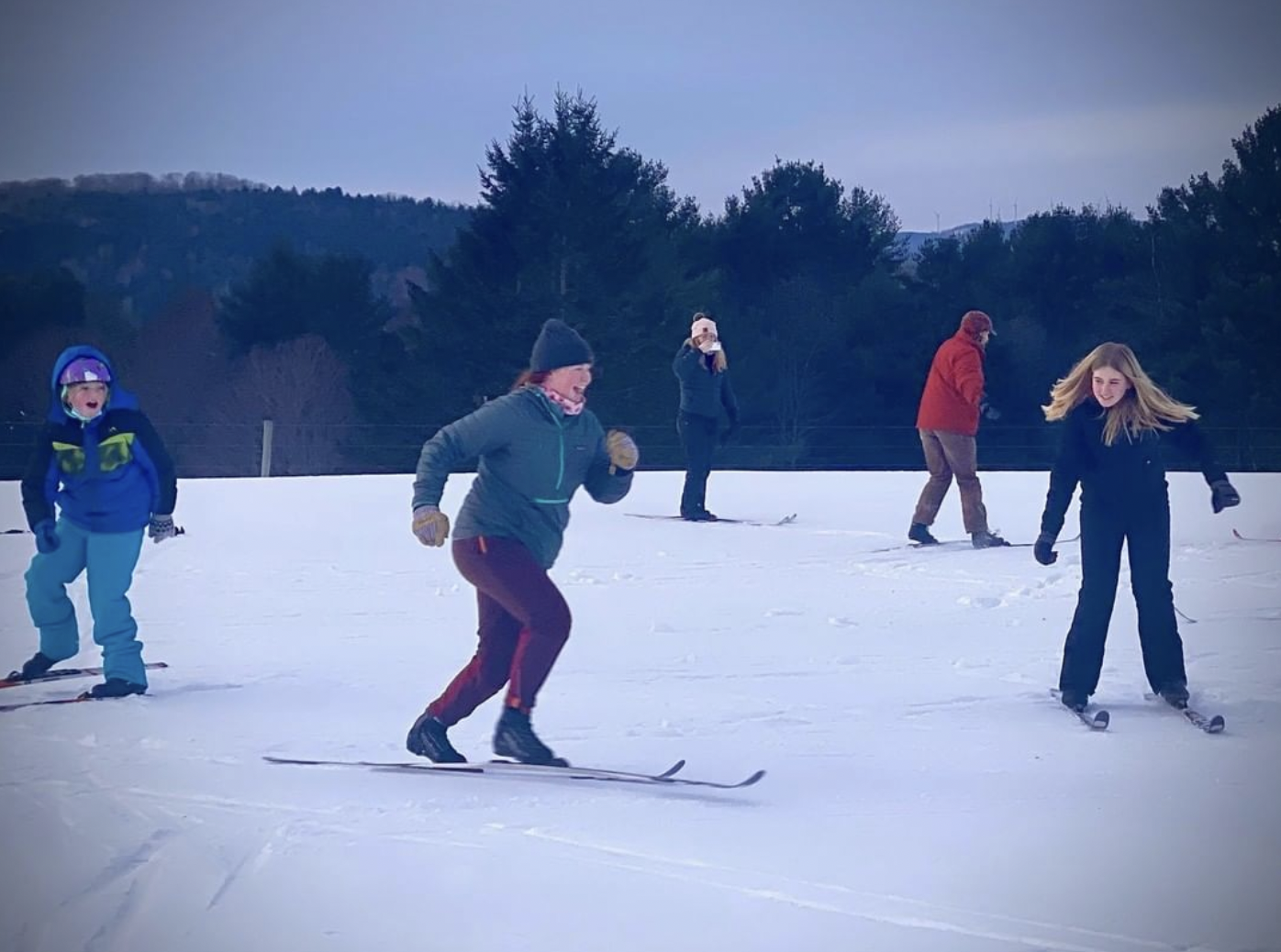 3. Kingdom Trails
Calling all cross-country fans! This locally-run nonprofit organization works with local landowners to provide a network of over 100 miles of stunning non-motorized recreational trails for the public to enjoy, including 12km of skate and tracked classic Nordic ski trails suited for beginners to advanced intermediate levels. Their location on Darling Hill, said to be the "prettiest mile in Vermont," takes you past quintessentially Vermont views of historic barns, elegant Victorians and charming old-fashioned inns.
Learn more at https://www.kingdomtrails.org/.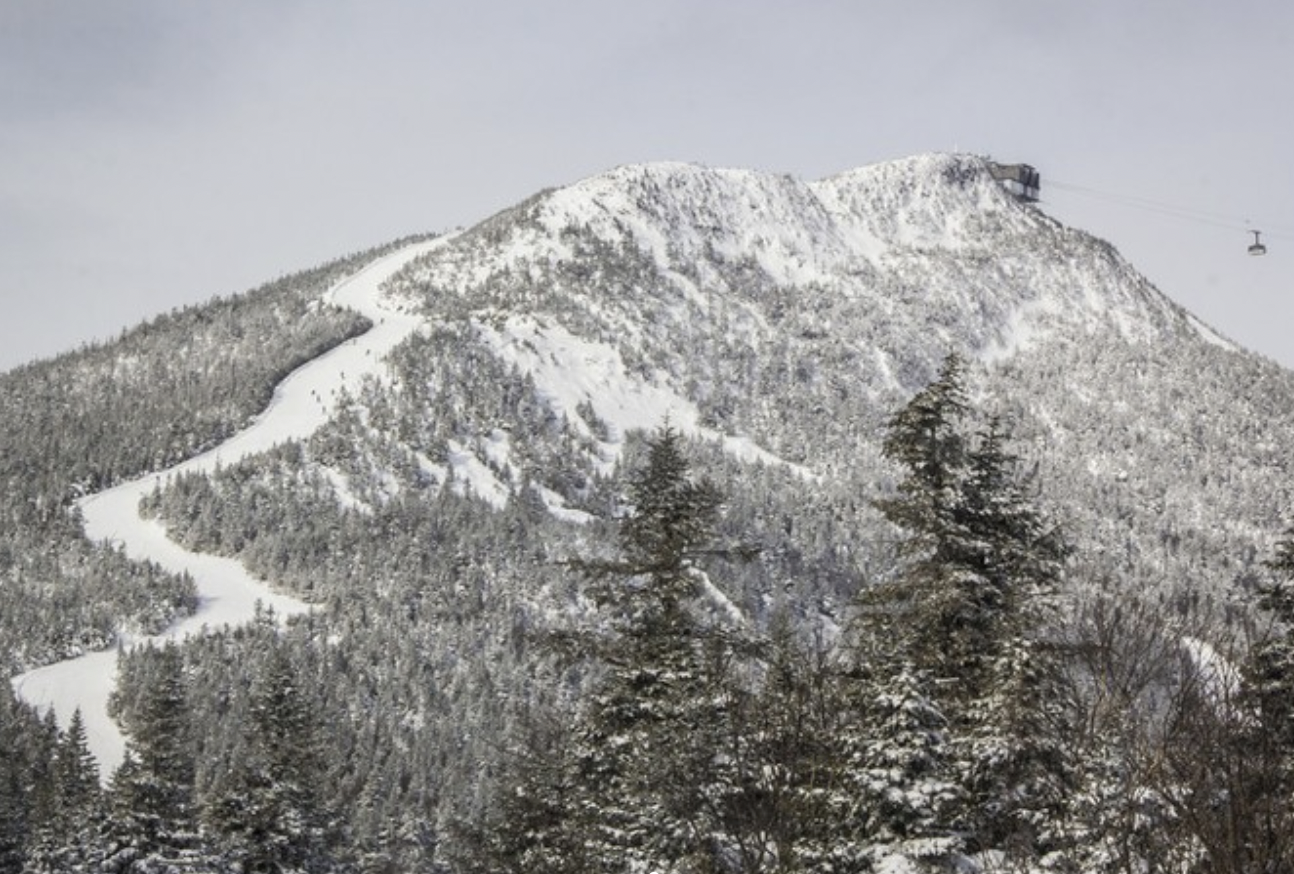 4. Jay Peak
Just a stone's throw from the Canadian border is Jay Peak, which gets some of the most snow in eastern North America — a jawdropping 359″ of snowfall on average, to be specific. This stately mountain is home to Jay Peak Ski Resort, the area's premiere spot for skiing, with 385 acres featuring 81 trails with options available for all skill levels. Other amenities include on-site dining, childcare, massage, an indoor waterpark and more.
Learn more at https://jaypeakresort.com/.
5. Craftsbury Outdoor Center
Another one of the great Vermont ski locations in our neck of the woods is the Craftsbury Outdoor Center, just 30 minutes' drive from Sky Meadow. Their offerings include 105k of beautifully groomed trails that are perfect for cross-country skiing, as well as snowshoeing and fat biking. They also host ski races throughout the season, with more low-key offerings on Tuesday nights and the Craftsbury Marathon ski festival for the more advanced crowd.
Learn more at https://www.craftsbury.com/.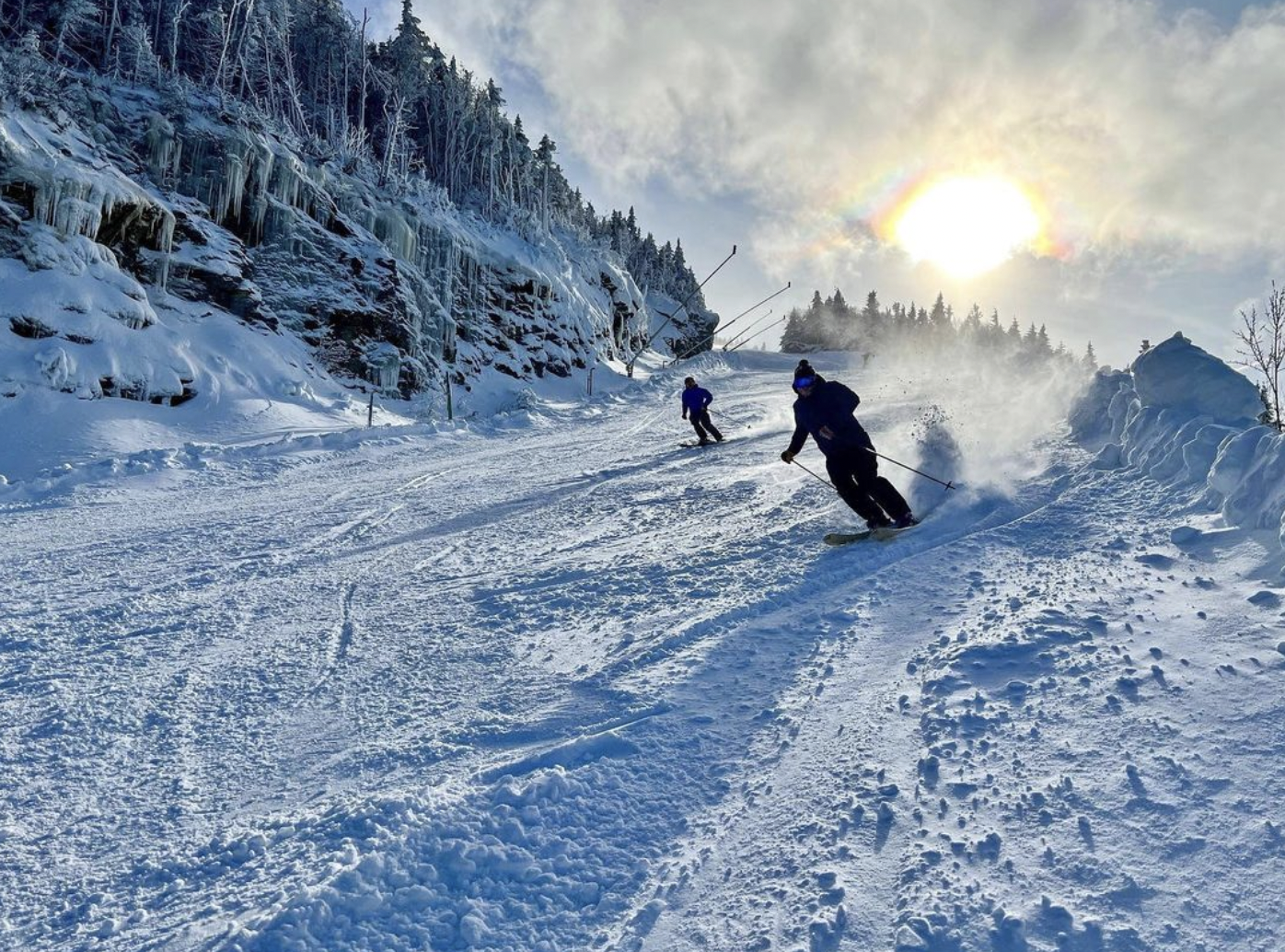 6. Smuggler's Notch
Perhaps the best-known of Vermont ski locations, Smuggler's Notch (or "Smuggs" for short!) is located in Jeffersonville, around an hour's drive from Sky Meadow. They are especially beloved for their family-friendly atmosphere and extensive children's offerings. Their skiing, too, is very family-friendly, with options for all ages and skill levels from "bunny hills" to more advanced offerings. Its prime location near Stowe puts you close to a rich array of restaurants, bars, shopping and more.
Learn more at https://www.smuggs.com/.
Why choose Sky Meadow for your winter getaway?
Our fully renovated retreat barn sleeps up to 25 people and stays warm and cozy all winter, making us a great option for large groups! We are centrally located between various Vermont ski locations including Stowe to the west, Jay Peak to the north and Burke to the east. This makes us a prime option for those seeking to enjoy all the different mountains and cross-country ski trails that Vermont has to offer. Your booking provides access to our spacious communal areas, fully equipped kitchen, coffee and tea bar (with hot tea water on tap!), surrounded by the stunning natural beauty of Vermont's Northeast Kingdom. Enjoy some sun-drenched morning yoga before you hit the slopes, and cozy up by our soapstone woodstove after you get back.
We know it can be a challenge to find ski accommodations in the Northeast Kingdom, especially for larger groups. Reach out to us today at [email protected] to let us know your needs and book your winter retreat. You can even book our space directly via the Sky Meadow AirBnb page here!
Secure your dates by November 30, 2022, and mention this blog post at booking to receive 20% off your winter '22-'23 stay! (This offer applies exclusively to winter dates between November 2022-March 2023 and cannot be applied to catered retreats or already-booked stays.)