Our area of northeast Vermont is full of great places to stop and imbibe — you're on vacation, after all! Whether you're hoping to sip on an elegant craft cocktail or sample some of the best beer ever brewed, or simply find a cozy spot where the locals hang out, there are options for you. Here are our picks for the best bars and breweries near Sky Meadow.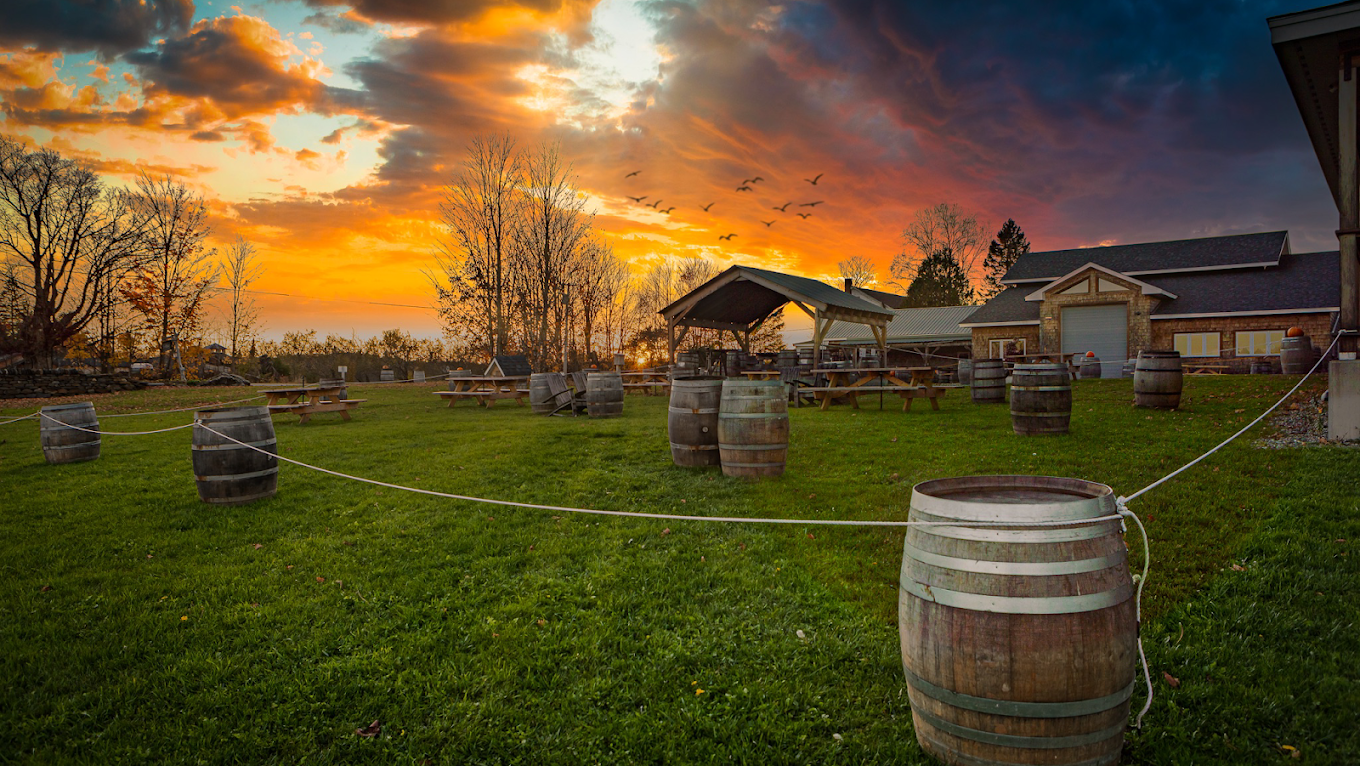 Breweries Near Sky Meadow
The whole state of Vermont is well known for its abundance of craft breweries, and our region is no exception.
1. Hill Farmstead (Greensboro Bend). You might not expect to find the world's best beer in such a remote corner of the Northeast Kingdom, but it's true! Local brewery Hill Farmstead has earned the top spot numerous times from RateBeer, the world's largest and most popular beer rating site. Owner and master brewer Shaun Hill incorporates old-world techniques and pristine Vermont mountain water to create their cult-favorite brews.
2. Rock Art Brewery (Morrisville). Another local gem, Rock Art Brewery in Morrisville offers artfully crafted brews which you can sample in their tasting room. This family-owned and operated brewery is one of our region's best, so if you can't stop by in person, be sure to pick up a few cans — you'll find them sold in many local grocery spots and general stores.
3. Stowe Cider (Stowe) features an extensive cider menu with something for everyone. My personal favorite is the Gingerbread cider, with notes of ginger and clove — perfectly refreshing and cozy! Stop in for one of their live music events or open mic nights (view their up-to-date calendar on their website) and enjoy an evening of good drinks and good vibes.
4. Whirligig Brewing (St. Johnsbury) is a nanobrewery emphasizing local ingredients. Proudly BIPOC-owned, they brew a wide variety of beer styles, specializing in sours and wild ales. They also offer a bistro with raclette-inspired fare and are continually expanding their menu. (For those who don't know, raclette is a Swiss dish of melted cheese and potatoes — delicious!) Visit their website here!
5. Lost Nation Brewing (Morrisville) is another one of our favorite breweries near Sky Meadow that defines its mission as "serving honest beer." They draw inspiration from lesser-known European style recipes, as well as local Vermont life and ingredients, to create unique and memorable flavors. They also offer an impressive seasonal menu, so be sure to bring your appetities with you!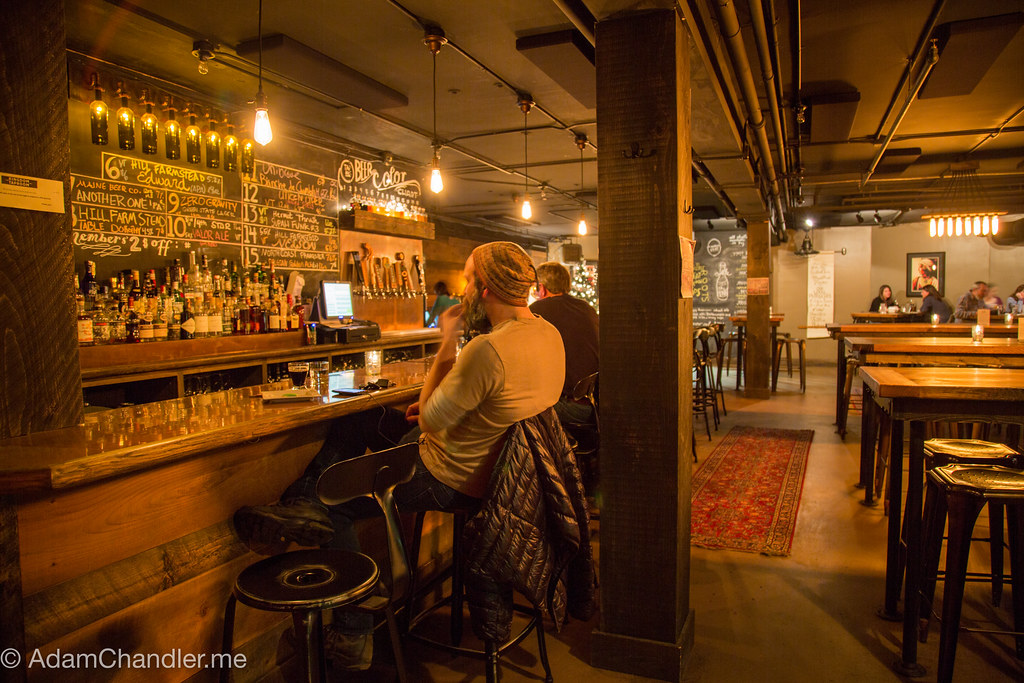 Bars Near Sky Meadow
1. Kingdom Taproom (St. Johnsbury) is located on the lower level of restaurant Kingdom Table (which we've already mentioned here). It's the perfect cozy spot to grab one of the many local beers they offer on tap, or a tasty  They also offer fun events such as karaoke, so be sure to check their Facebook page for the latest events and updates!
2. Highland Lodge (Craftsbury) is a charming neighborhood bed & breakfast that opens up their bar and restaurant to the public on the weekends. Stop in for food and drink specials plus fun events like trivia night!
3. Oasis Cafebar (Morrisville) is a funky local spot with artsy ambiance, live music and a full bar. Those who don't drink will find plenty to love here too, thanks to the unique zero-proof mocktails with unique herbal mixers from Wolfpeach.
4. Après (Stowe) is a swanky little spot that's perfect for fans of unique, well-balanced and elegant cocktails. They offer a substantial wine list as well, alongside a selection of beers and classy snacks. The perfect place to stop for an après-ski libation after hitting the slopes, or a nightcap after indulging at one of Stowe's many great restaurants.
5. Moog's Place (Morrisville) is the kind of spot where the locals go. This quintessential Vermont neighborhood bar offers no-nonsense drinks, tasty food and live music playing regularly. Cozy, casual, friendly and affordable — just the way Vermonters like it.
Are you looking for a cozy winter or spring getaway, or a place to soak up the best of Vermont's summer and fall season? Our year-round Retreat Barn is the perfect spot for groups of up to 25 people to get away from it all, experience the beauty of nature, and sample the unique sights, sounds and flavors of northern Vermont. Reach out to us anytime! We hope to be able to host you soon.