October has come and gone in what seems like a flash! The chillier days and longer nights have been such a welcome respite after an incredibly busy September. We've felt so blessed to be able to put the garden to bed after another abundant season.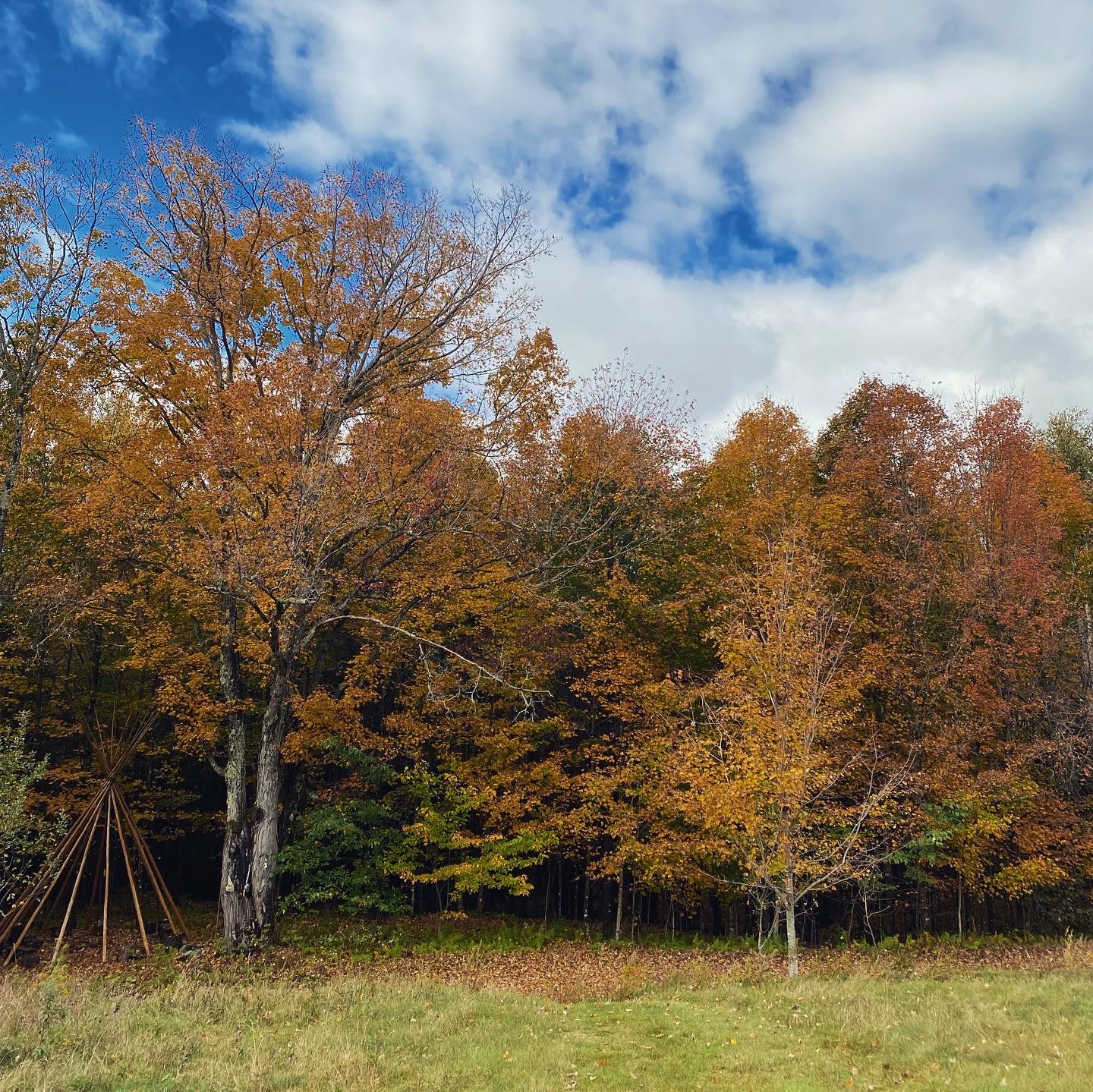 But first things first, we had some harvesting and processing to finish up! Our kale harvest this year included three different varieties. Two were from High Mowing Seeds — a lacinato or "dinosaur" kale that's especially great for kale chips, plus a beautiful reddish-purple variety called Redbor. We also grew some curly green kale I picked up from nearby Riverside Farm's wonderful spring plant sale, which was my favorite for salads. Our favorite way to preserve it is to simply blanch it, then chop it up and freeze it in small portions. This method retains the beautiful green color and makes it so easy to toss into winter soups, pastas and casseroles. (My personal favorite use is a rendition of palak paneer that uses kale instead of spinach. Yum!)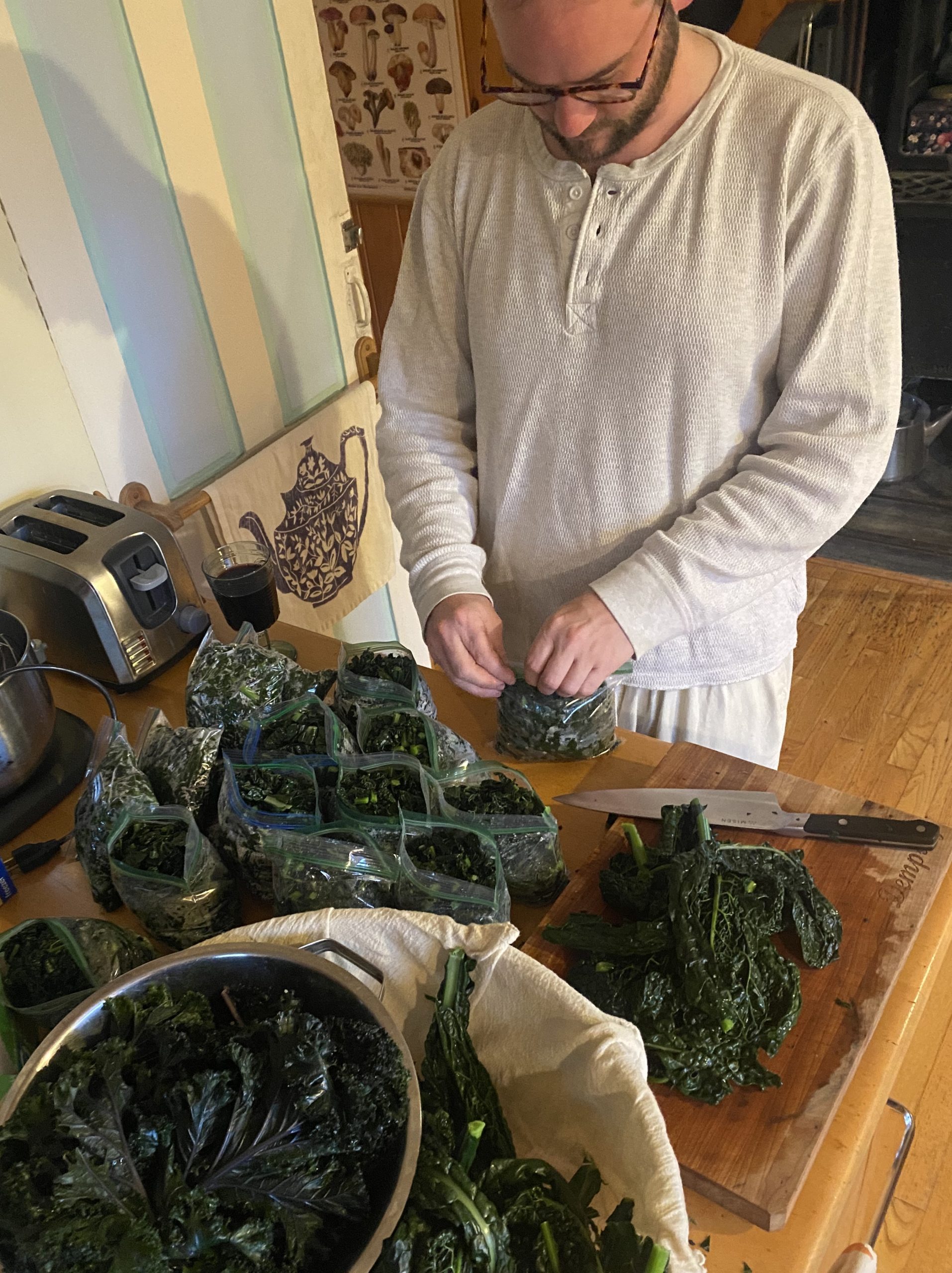 After the kale and other few remaining crops had been harvested, it was time to till the soil and plant next year's garlic! Garlic is such an incredibly satisfying crop to grow — it's so simple to plant and feels like magic seeing it come up in the spring! (To learn more about how to plant it, check out our guide from last year here.) Once all the cloves were in the ground, we covered the entire garden with a nice layer of leaf mulch, to protect the soil and insulate the garlic. And with that, the garden is officially put to bed for winter.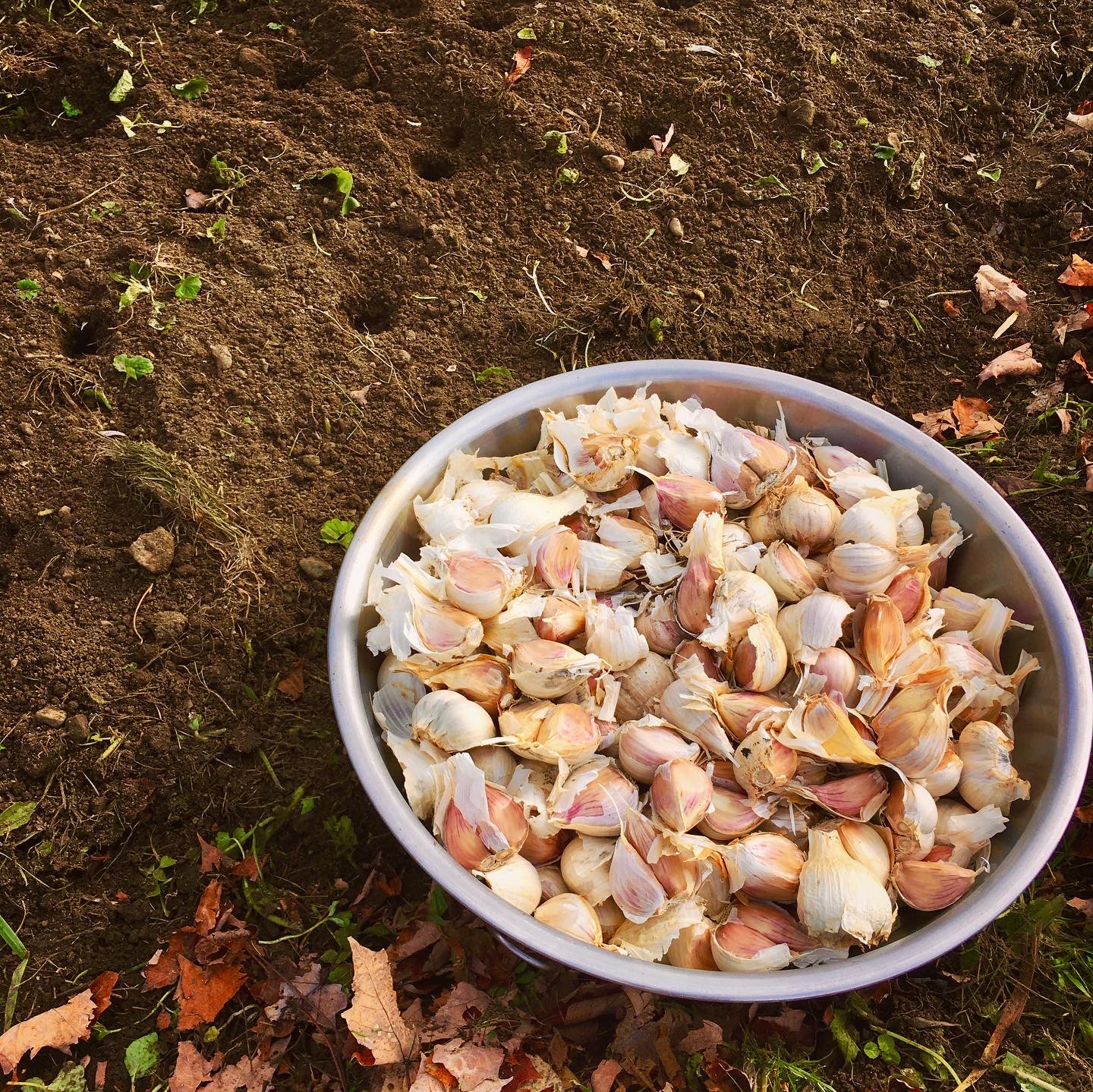 In the animal pasture, we've been busy cleaning the stalls and making sure the animals have everything they need for winter. The alpacas and sheep have already grown some impressive coats since their last shearing in spring. Those will definitely come in handy once the snow arrives! The chicks are so grown-up now, it's hard to believe they're still not even five months old! Meet Mabel and Hedwig, two of our new hens. Mabel is a Jersey Giant chicken, with the most beautiful coloring — each of her jet black feathers has an emerald green sheen. Hedwig is a Barred Rock, with the breed's distinctive black and white barred feathers. They seem to be best friends, and love to patrol the pasture together for snacks.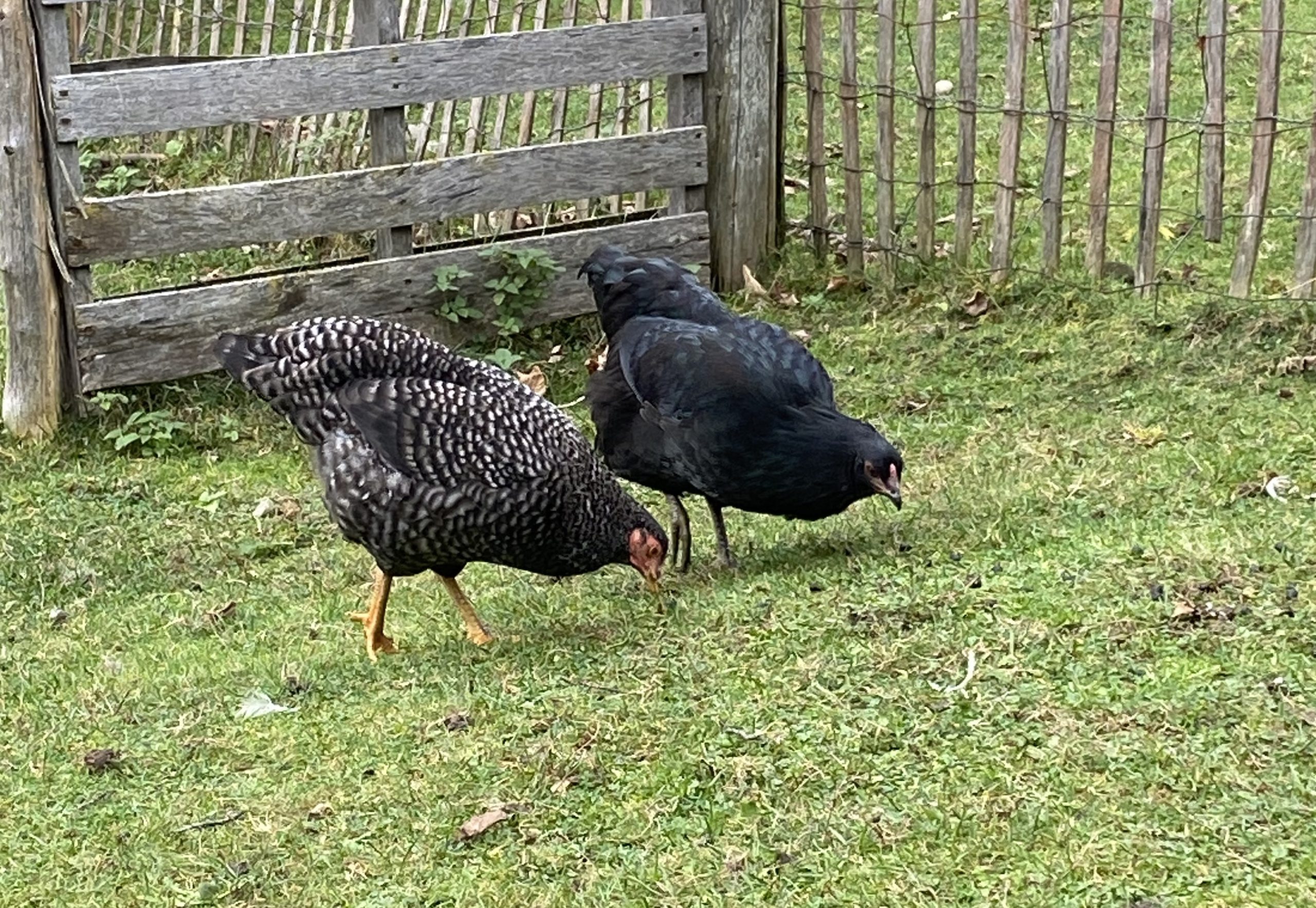 Elsewhere on the property, Sky Meadow got a very exciting new upgrade this month: we are now equipped with Starlink internet! This means that wifi is now available across a much greater area of the property, and at much faster internet speeds. Of course, internet is not often a high priority for folks looking to retreat and unplug from the grind. But we couldn't be more excited to be able to offer a better means of streaming music, watching a favorite movie or checking in with loved ones elsewhere. (And for those who do need to work a little during their stay, we're glad this will allow them to get things done even faster so they can get back to more important things, like their retreat!)
As the days continue to grow shorter, and the nights get colder, we remember that winter is on its way. In fact, a little snow already made an appearance over this past weekend (although it didn't stick around!). For the moment, we are savoring the last of the autumn leaves as the land begins to quiet down again.
If you're looking for an opportunity to withdraw from the hustle and bustle of the world, retreat and reflect, you won't find a lovelier or more introspective time than right now! Reach out to us anytime to get started planning a group retreat or even a solo getaway. We'd love to host you soon.