April is always a busy month in the garden. While there's not much growing just yet, there's plenty to clean up from over the winter! The snow melted late this year, thanks largely in part to our mid-March nor'easter. Luckily, we enjoyed a mid-month stretch of warm weather, so we could get a jump on clearing out last year's dead growth. The greenhouse is buzzing with starters now! We've started all our brassicas, tomatoes, peppers, numerous flowers and herbs, plus companion plants like borage and French marigold.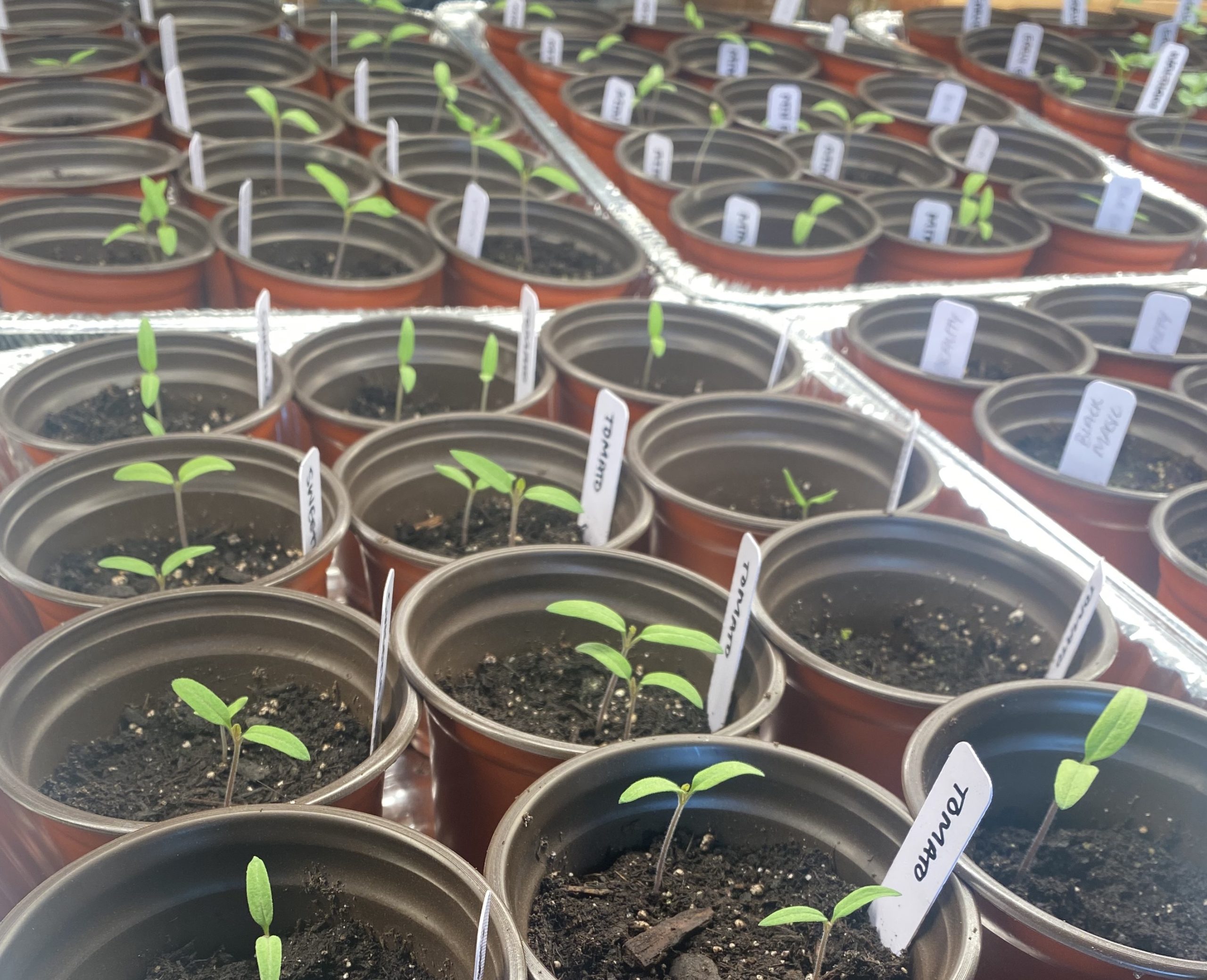 Inside, we've been hard at work on a few other spring improvements. One is that we're converting the lower barn bunk rooms into more private spaces with queen beds. We heard from many of our repeat guests that having more private spaces would be a big plus, so we're excited to be able to make it happen! (We always appreciate feedback and try our best to incorporate it into the space, so if you have other suggestions please don't hesitate to let us know!) We also have been hard at work upgrading our yoga props and storage, so the next time you visit us, you'll be able to enjoy a brand new suite of equipment!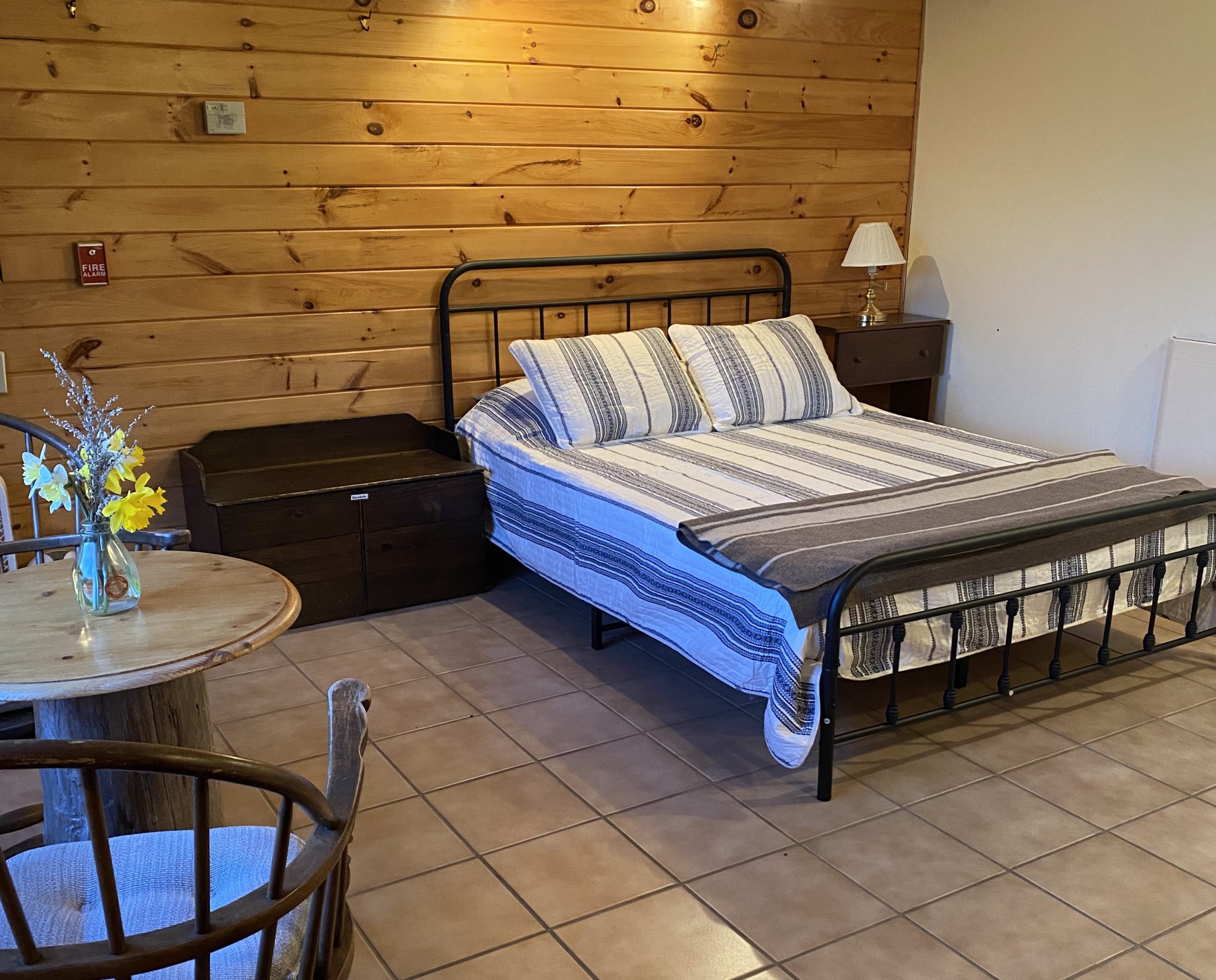 April is also a time when the animals emerge from their winter shelters. Although they're always free range, once the snow gets deep enough they prefer to stay inside anyway. (Not at all unlike us!) So it's always a special moment when the snow melts enough for them to get back out and graze. This is also the time of year for sheep and alpaca shearing! The sheep always look and feel lighter after their haircuts and "pedicures." 🙂 We are grateful to the shearers at Yankee Rock Farm who take such expert care of our old girls.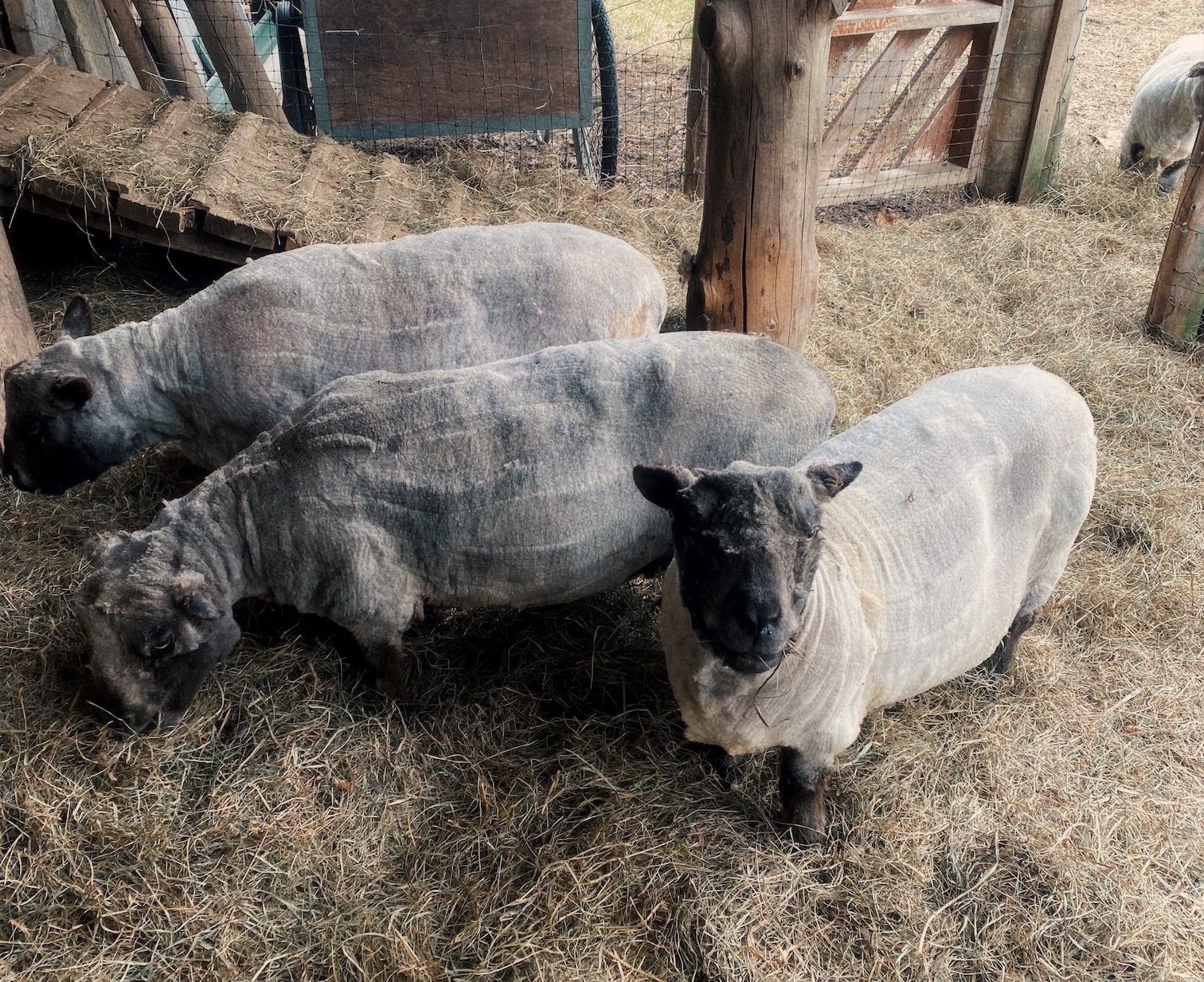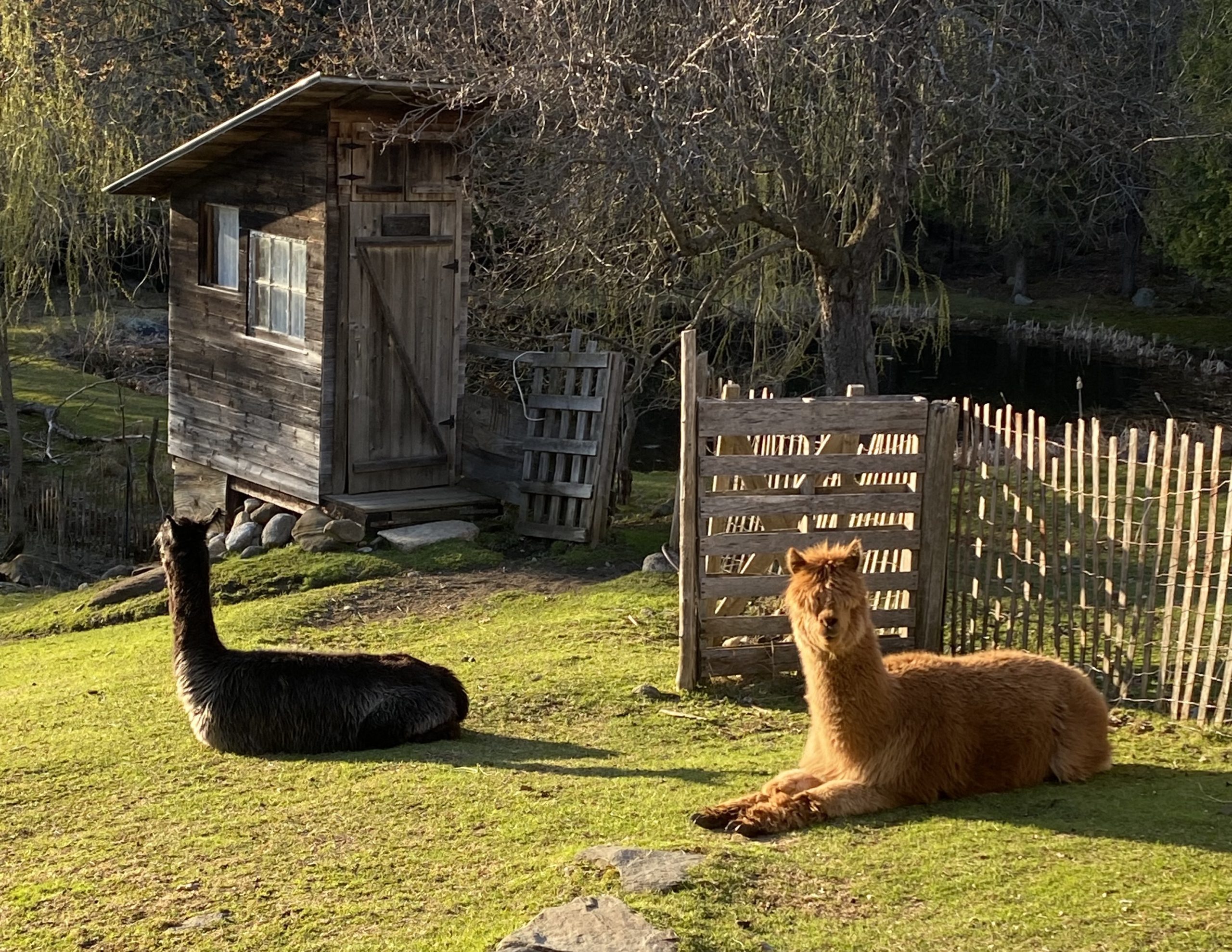 That's it for now! We look forward to sharing even more garden and property updates as the season gains momentum.
Looking for a special place for a farm getaway in nature? We would love the opportunity to host you at Sky Meadow! We offer a large and cozy space surrounded by nature that's perfect for yoga & spiritual retreats, eco-conscious company retreats, family reunions, group vacations — or any other excuse to get a group together for a magical retreat in the woods. Reach out to us anytime to start planning your own dream getaway.