Each season of the year at Sky Meadow has its own distinct feeling and beauty, and I've come to love those rhythms. People often ask us when to visit Vermont, and it honestly depends a lot on what you're hoping to get out of your visit. Of course, every year is different (and as much as I'd love to be able to control the weather, I haven't yet figured out how!). But in my experience, here is what we can generally expect during each month of the year at Sky Meadow.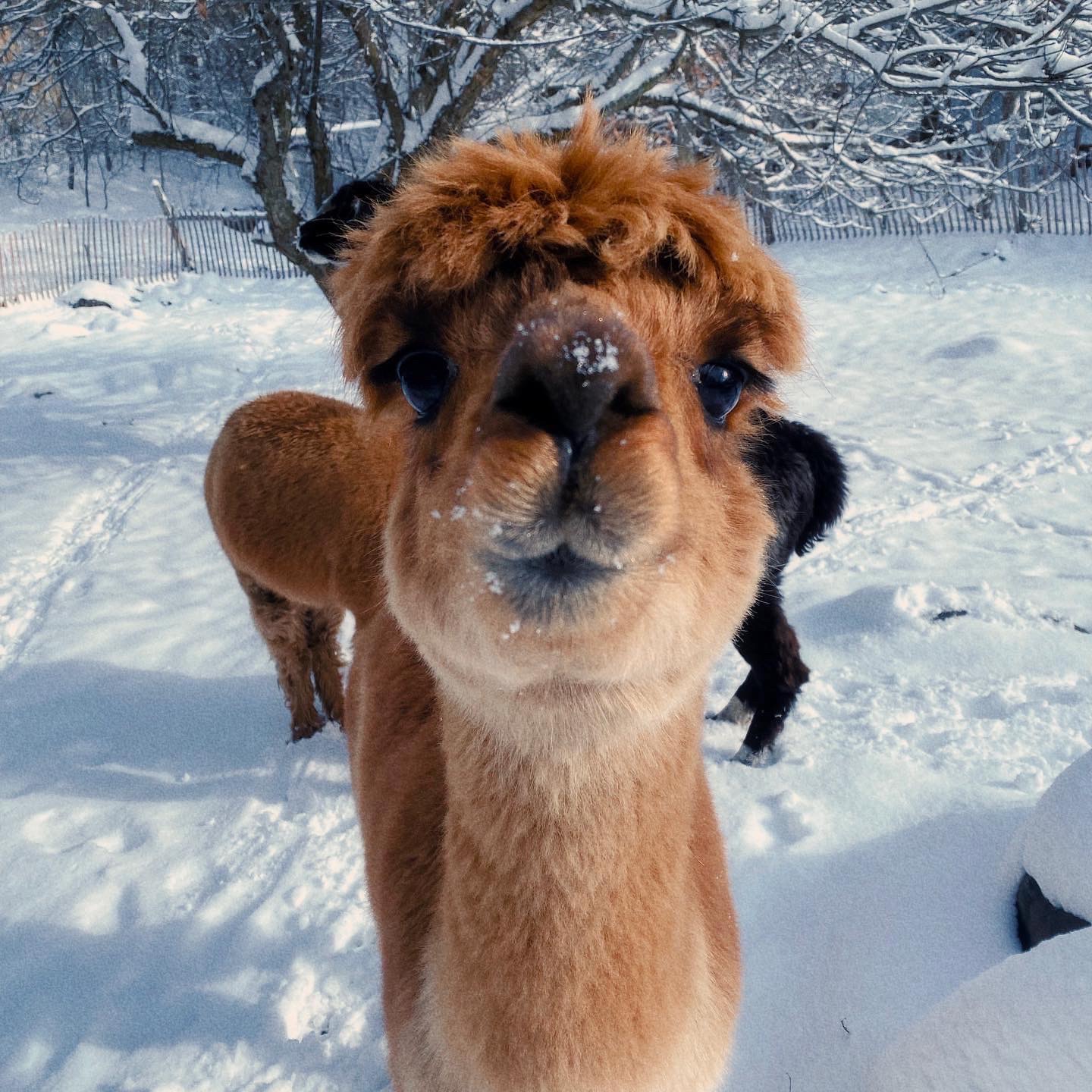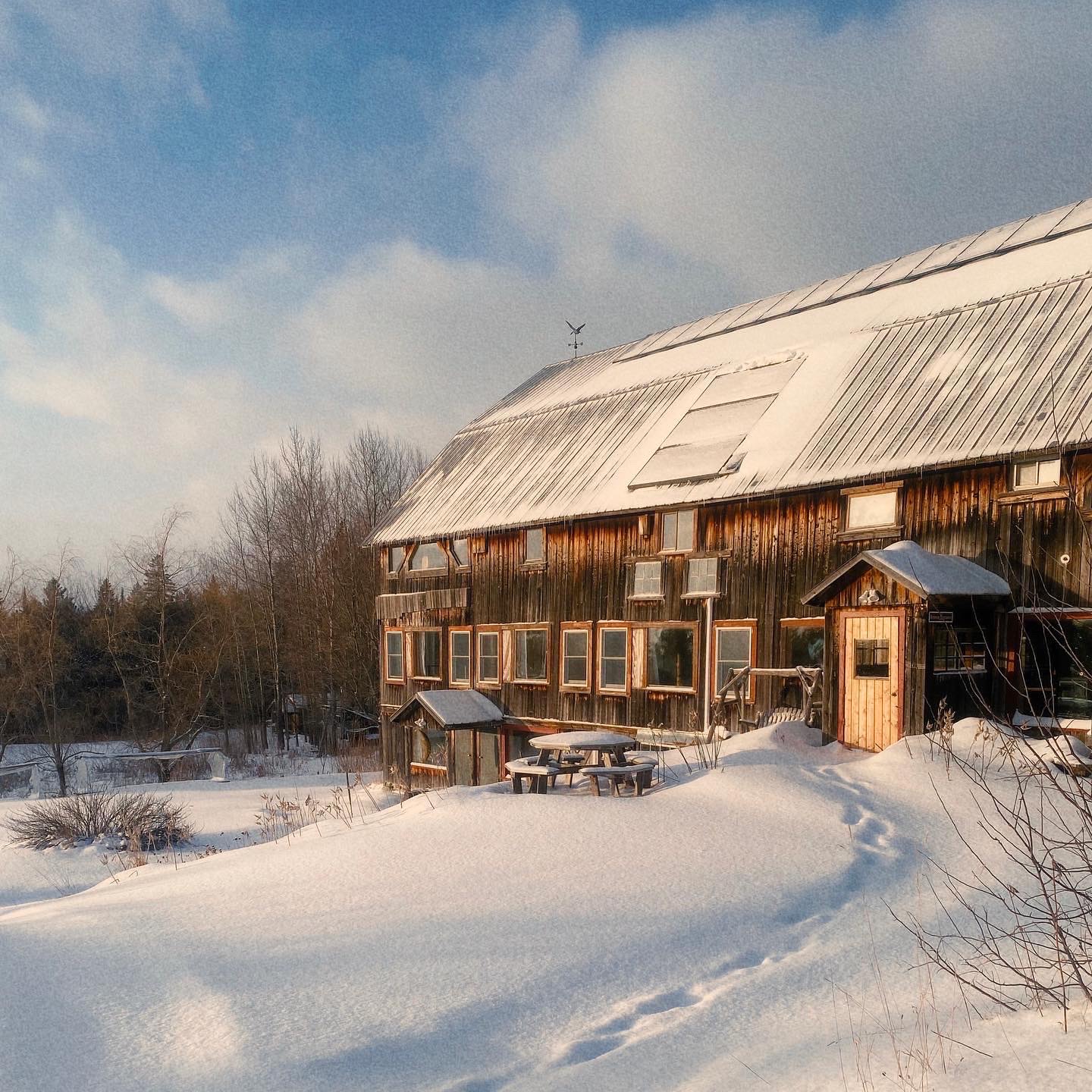 The Winter Season
January is when ski season gets going, and it's the perfect time to come hit the slopes. (Did you know that we're located between three major ski mountains as well as some cross country spots?) Inside the Retreat Barn, the hearth is warm and surrounded by plenty of books, puzzles, yoga supplies and musical instruments to help make the most of a winter getaway.
Other than the days growing longer, February is more or less like January. Imbolc (or Groundhog Day) marks the start of the month and reminds us that winter is officially at its halfway point. The season of rest continues on, and inside we spend most of our time in hibernation, reading, dreaming and beginning our plans for the summer's garden.
The weather in March is like a box of chocolates — you never know what you're going to get! Although the average temperatures creep up during this month and the days are noticeably longer, it still feels like winter in a typical year. Once in awhile, a nor'easter comes through and reminds us that yes, it definitely is still winter for now! This is a time of introspection and potential as we can feel the rumblings of the coming spring beneath our feet.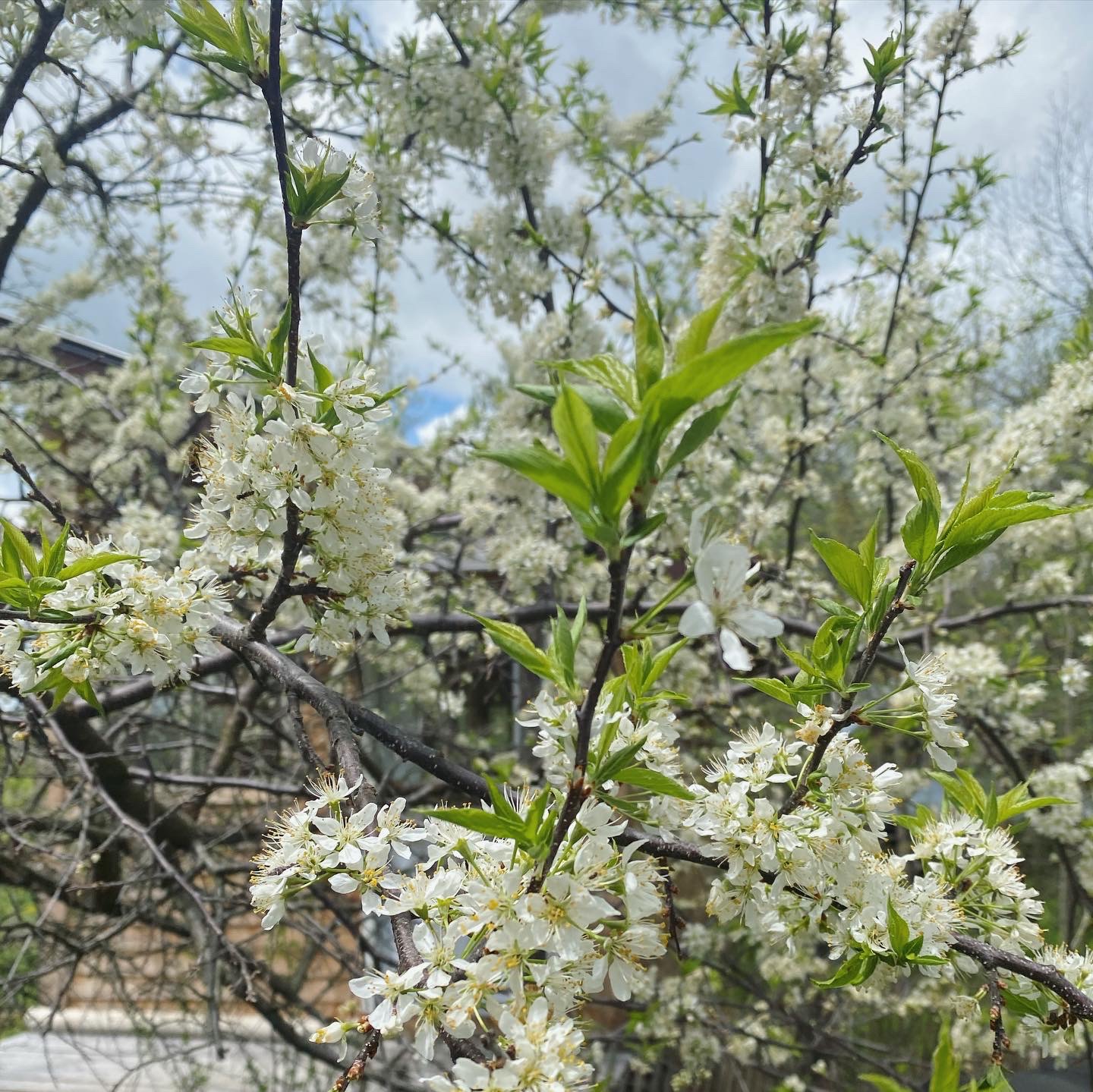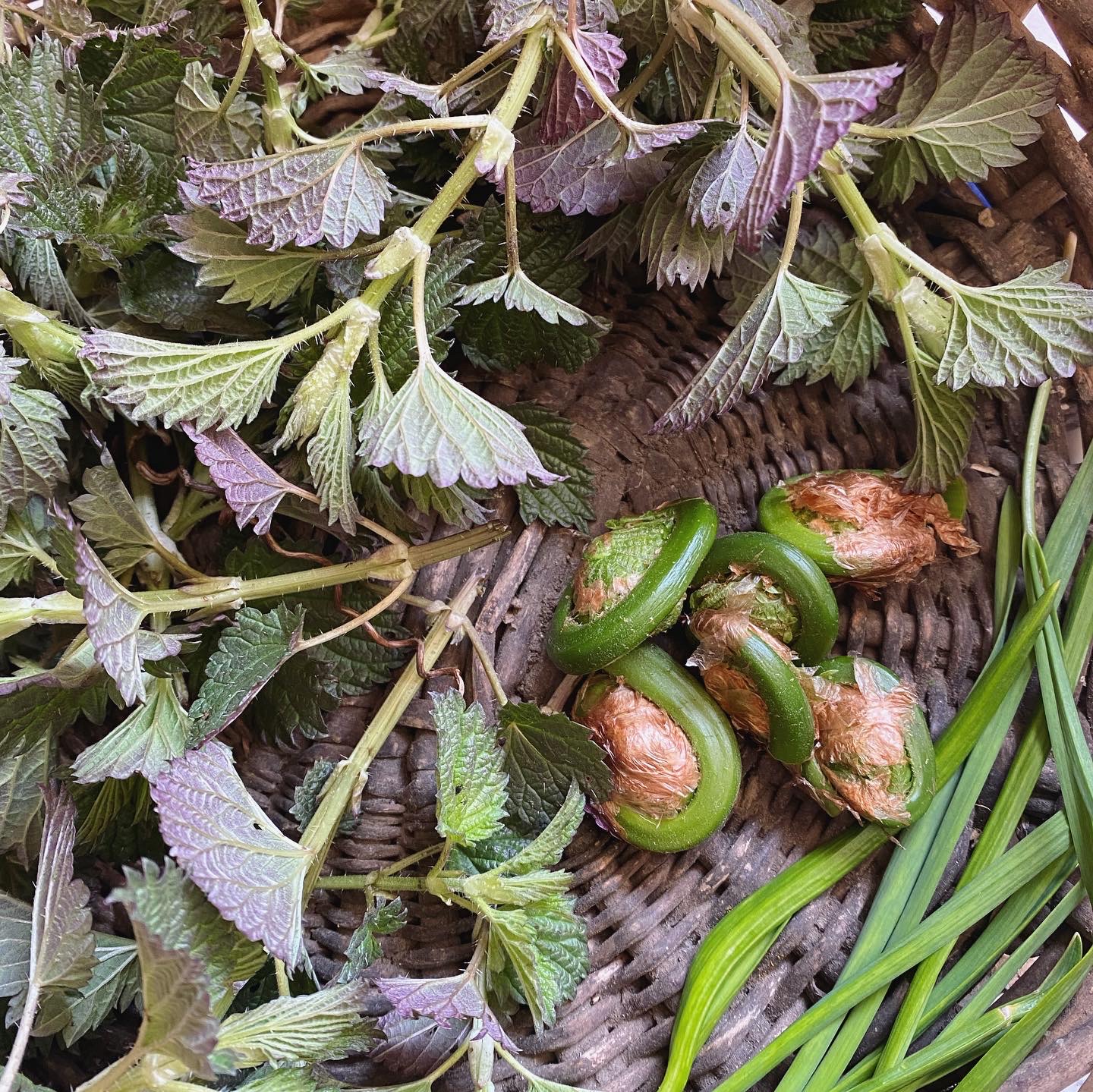 Spring in the Air
April is what Vermonters lovingly refer to as "mud season." Although it's beautiful in its own way, it's not for the faint of heart! (But heavy-duty tires and a good pair of rainboots help us through.) As temperatures warm and the snow disappears, the earliest flowers begin to pop — crocuses, daffodils, and spring ephemerals like bloodroot and coltsfoot. With any luck, the ground will be dry enough by the end of April to till the garden.
In May, mud season dwindles, things begin to dry out, and spring flowers arrive in full swing. The lilacs, hawthorn and fruit trees bloom and fill the air with lovely fragrance. Planting gets underway in the garden. Nettles and dandelions provide the first fresh greens, a most welcome gift after the long winter. If we're lucky, we might even find a morel mushroom or two! The nights can still be chilly, but warmer days really help us get outdoors and enjoy ourselves at last.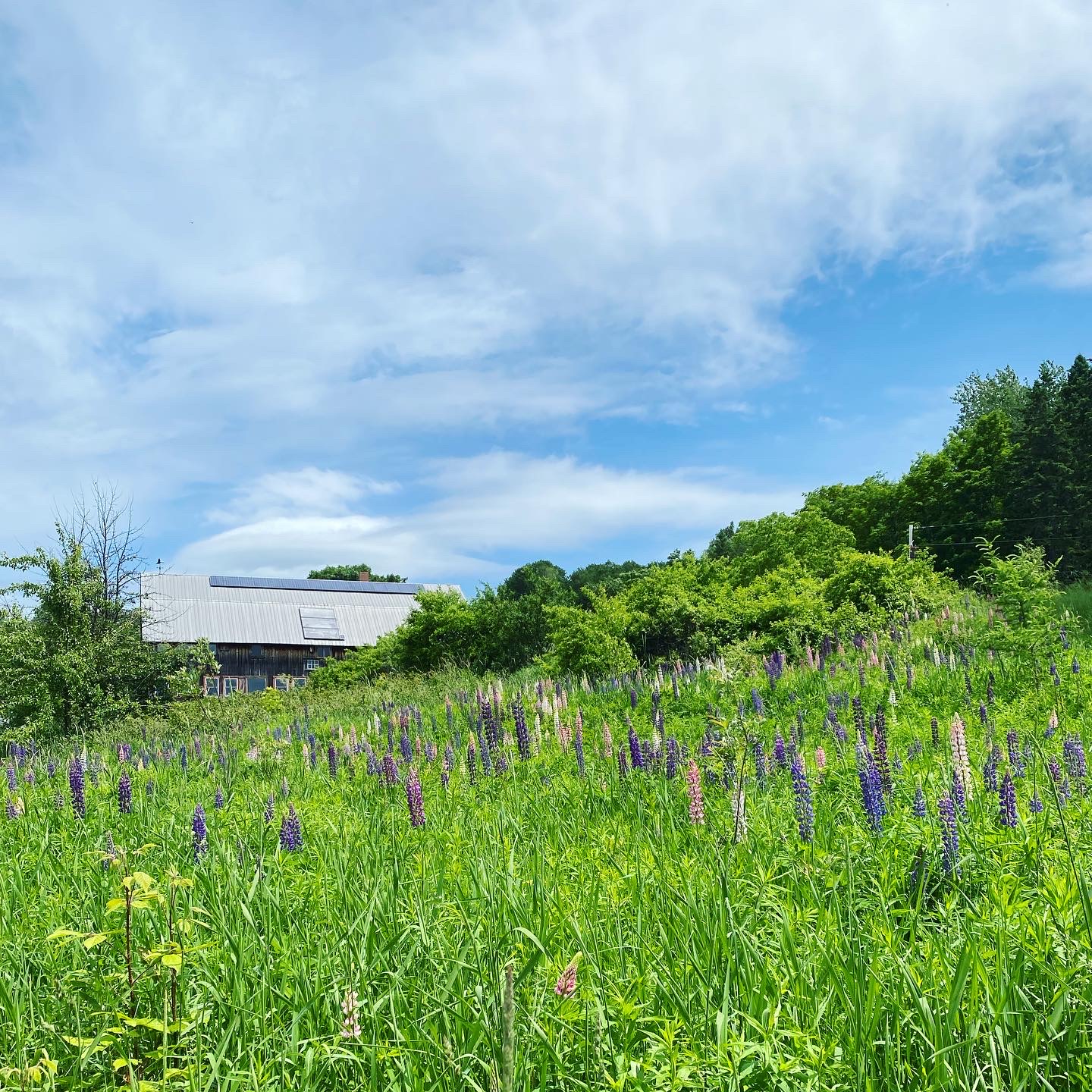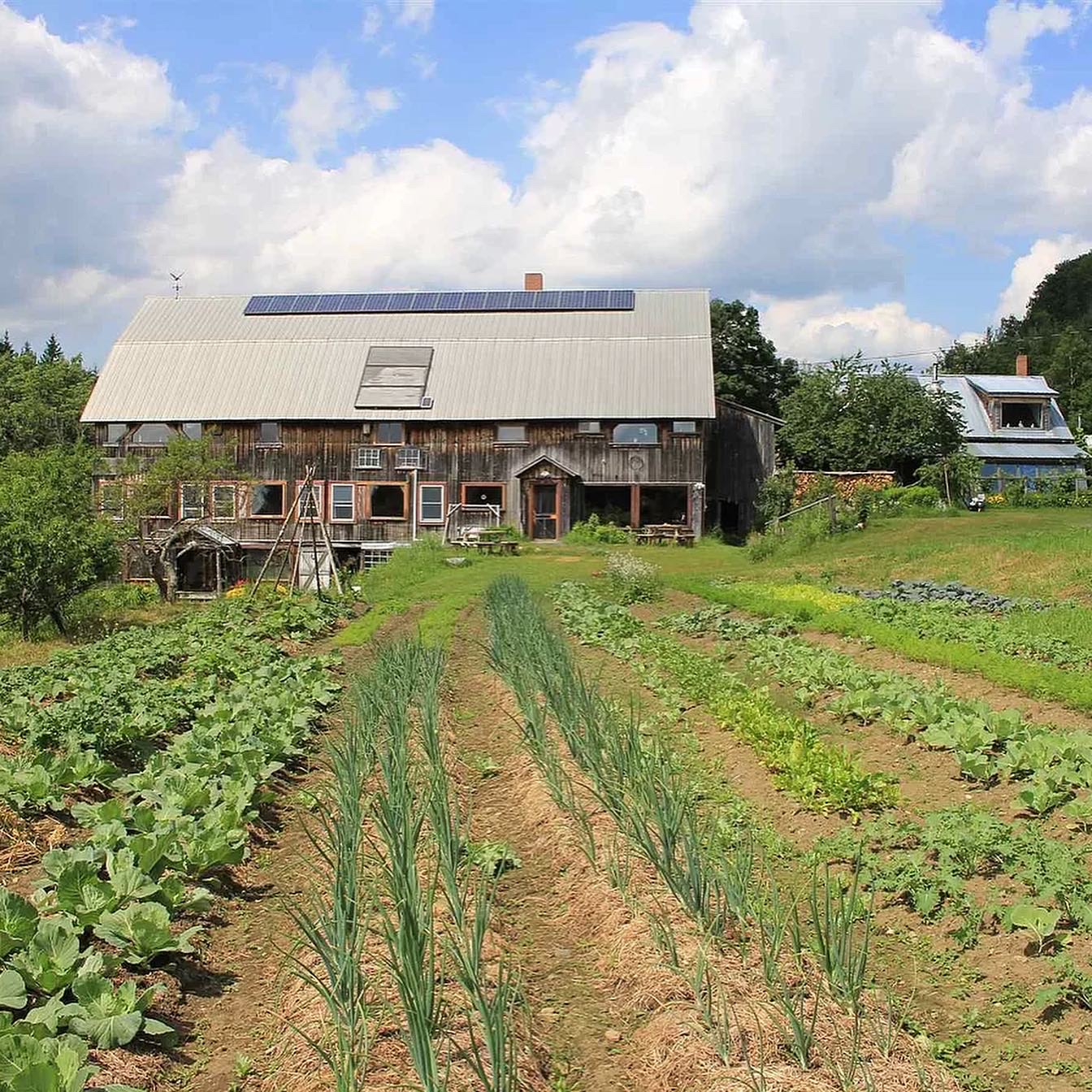 Summertime, and the living is easy
The midsummer month of June is one of my absolute favorite times of year here. All the lupine around the property blooms this month, offering a stunning show of purple, pink and white. The cornflowers, irises and daylilies begin to pop too. Most of the food harvest won't happen for another month or two, but when you walk through the back pasture, you can enjoy a handful of the tiniest, sweetest wild strawberries. 
In July, summer is here in full force, and the land bursts with growth and activity. The meadows abound with wildflowers and medicinal herbs like St. John's wort and yarrow. Raspberry season arrives and we gather up as much berry goodness as humanly possible. I love turning them into fresh homemade jam so as to preserve their fullest flavor — there's simply no comparison with store-bought jam. We also squirrel away pints of them in the freezer to provide for ourselves and our guests through the winter. The garden continues to thrive, and we get to harvest the peas and first cucumbers.
August is when the land is at its most abundant and wild, and when we roll up our sleeves and get to harvesting! By now, most of the perennials and medicinal herbs have reached their full height, the woods pop with chanterelles and the garden is reliably producing bucketfuls of vegetables. Just when we think we couldn't possibly pick any more berries after raspberry season, black currants and blackberries turn ripe and keep us going.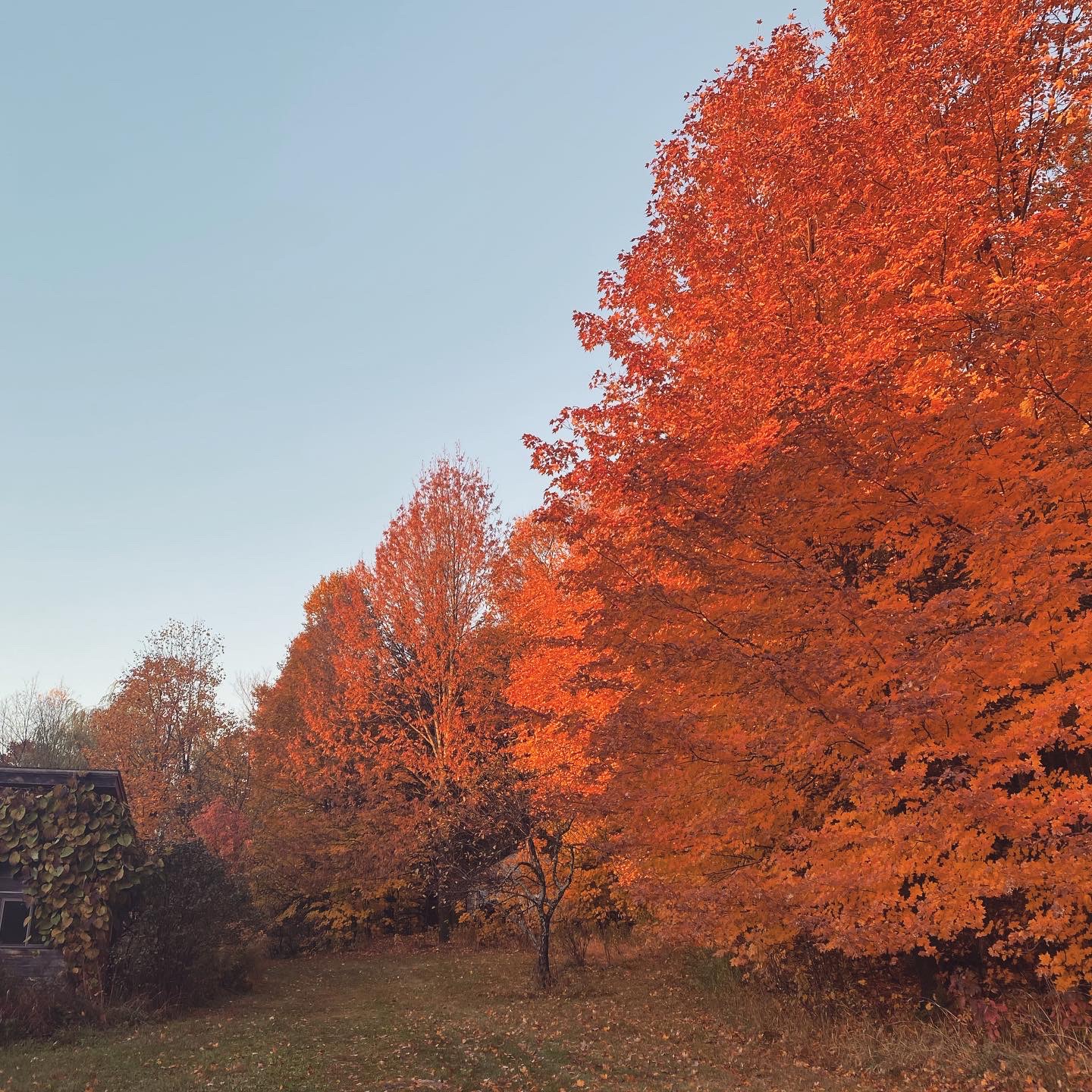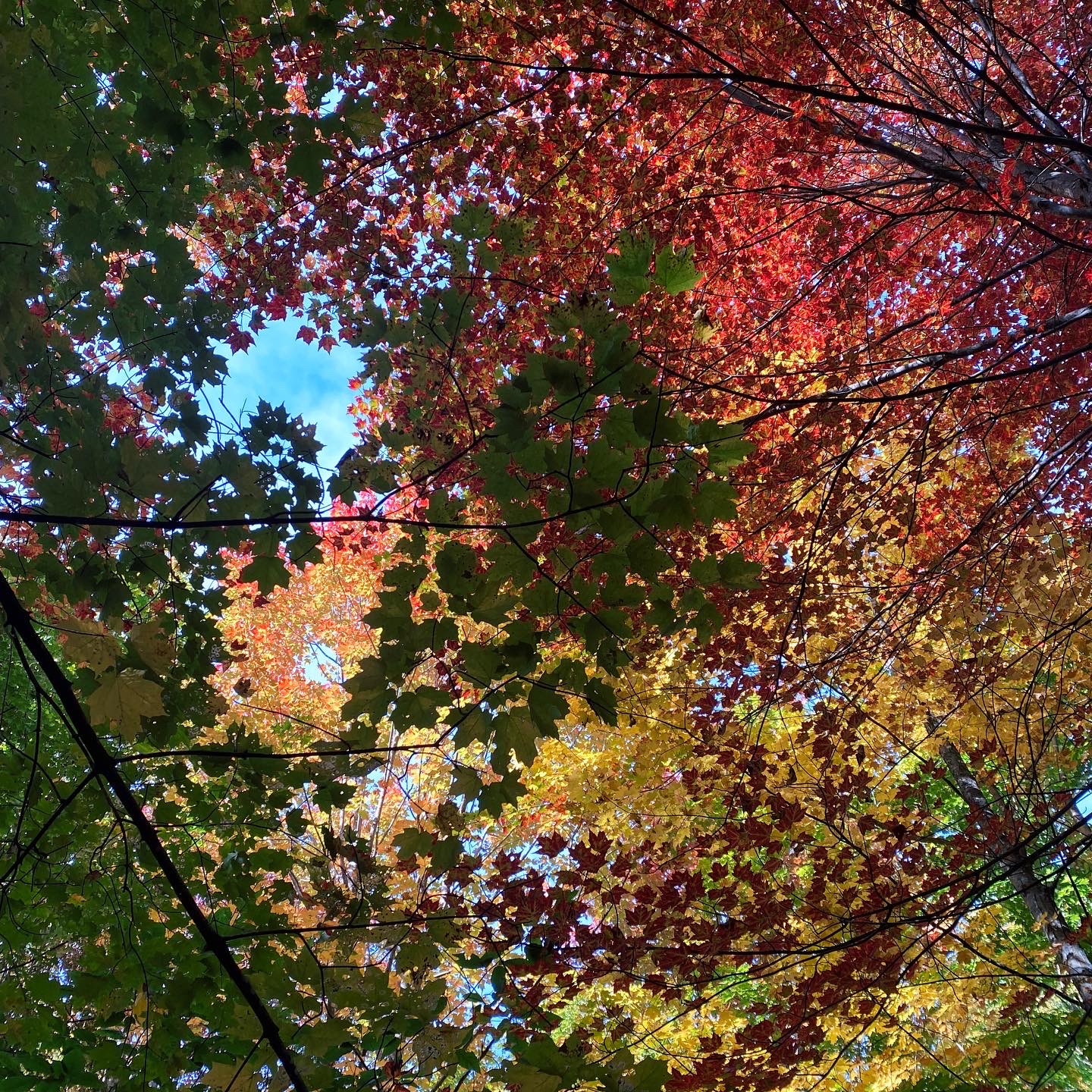 The beauty of autumn in Vermont
September is a month of transition, with the earliest days of the month still summer-like, and giving way to cooler temps by the end of the month. It's a flurry of activity to get the rest of the harvest in and stored before the first frost. The sunchokes — an edible native plant from the sunflower family — also reach their peak height and bloom, giving us one last burst of flowers before the trees begin to turn. In the woods, the chanterelles wind down, giving way to amanitas (cute, but not edible) and matsutake. It's definitely when to visit Vermont if autumn is your priority!
In October, fall colors usually peak in the first week or so. The sight of those beautiful reds and golds truly never gets old! Later in the month and we feel ourselves drawing back in after a long, busy summer — just like the plants. We make sure that the animal pens are clean and cozy, heated water buckets are out and hay stacked high to get everyone comfortably through the winter. As the nights start to get cold, we close up the cabins, put the garden to bed and start to wind down.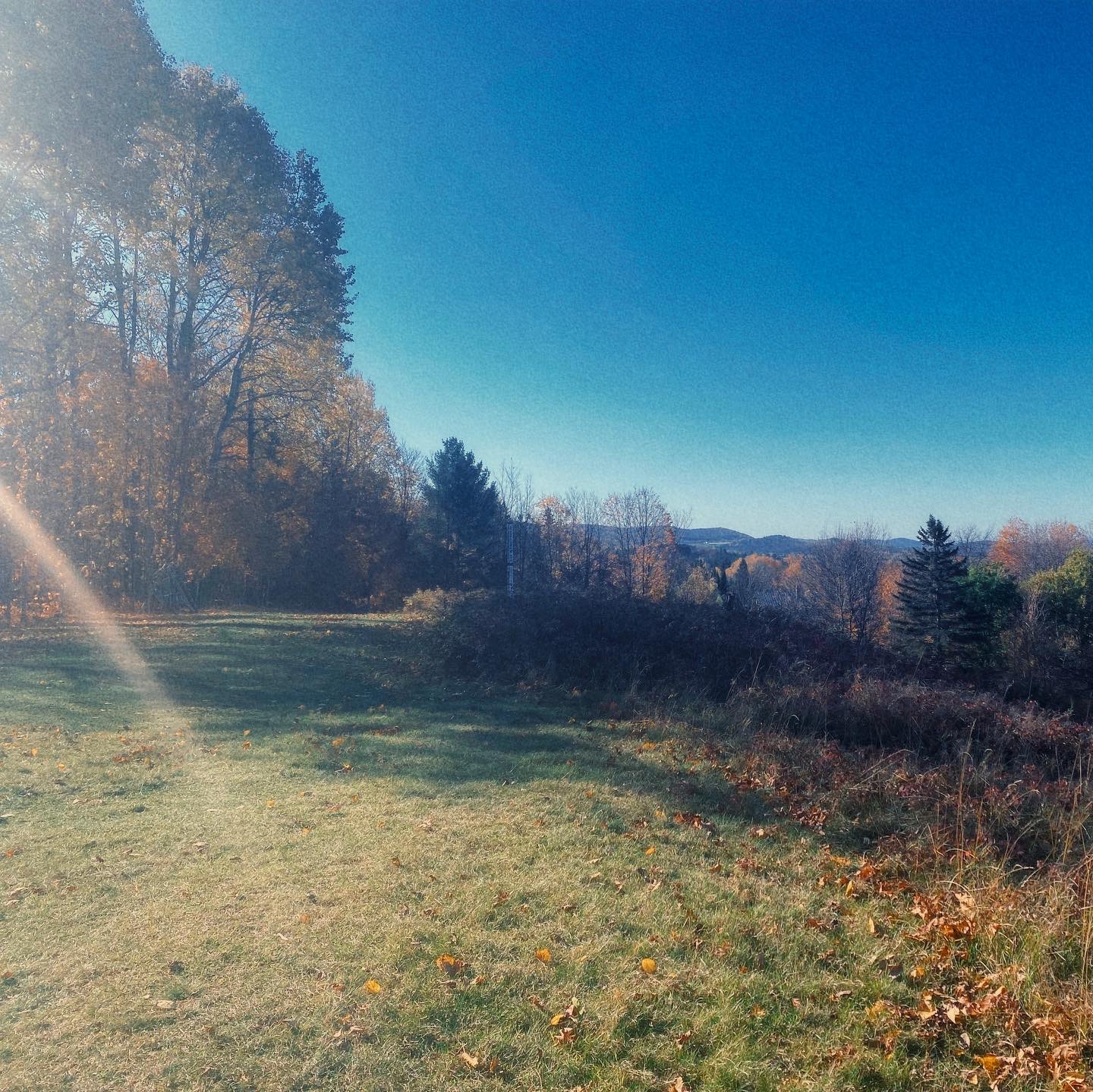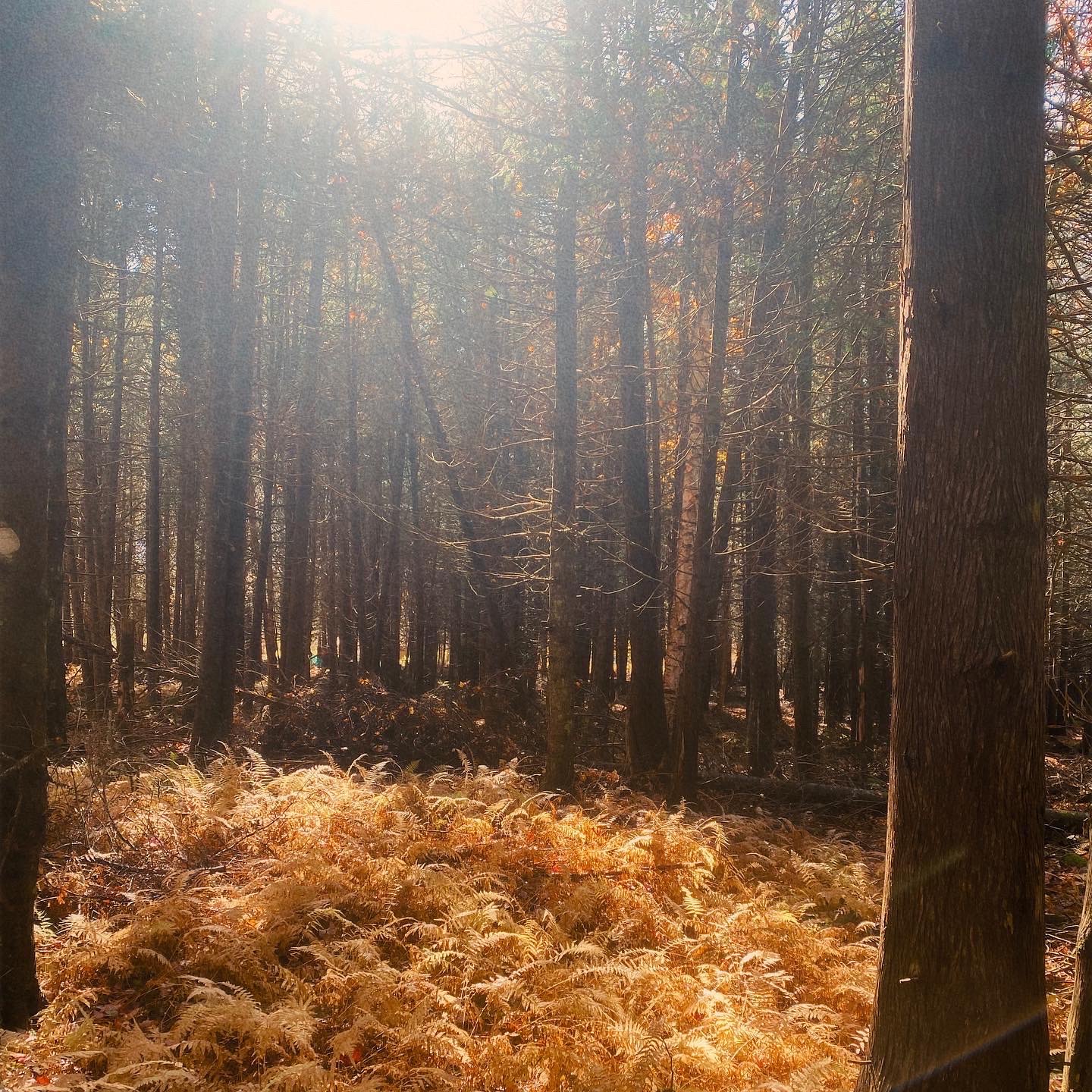 Late fall moves into winter
November, like March, can vary. You may have heard Vermonters refer to "stick season" and it's this time, when the leaves have fallen from the trees but the snows have yet to arrive. Some years it stays warm and sunny well into the month, and sometimes it gets cold and snowy rather quickly. Either way, the shorter days bring us inside to prepare for winter's rest. After a busy growing season, we're grateful for the break.
December is when winter starts to show up in earnest and the nights are at their longest. The almost-solstice light makes for an incredible golden hour that makes up for the short days. Inside, we put up our Christmas tree, get ready to welcome our ski season guests, and enjoy the holidays with a little homemade black currant brandy.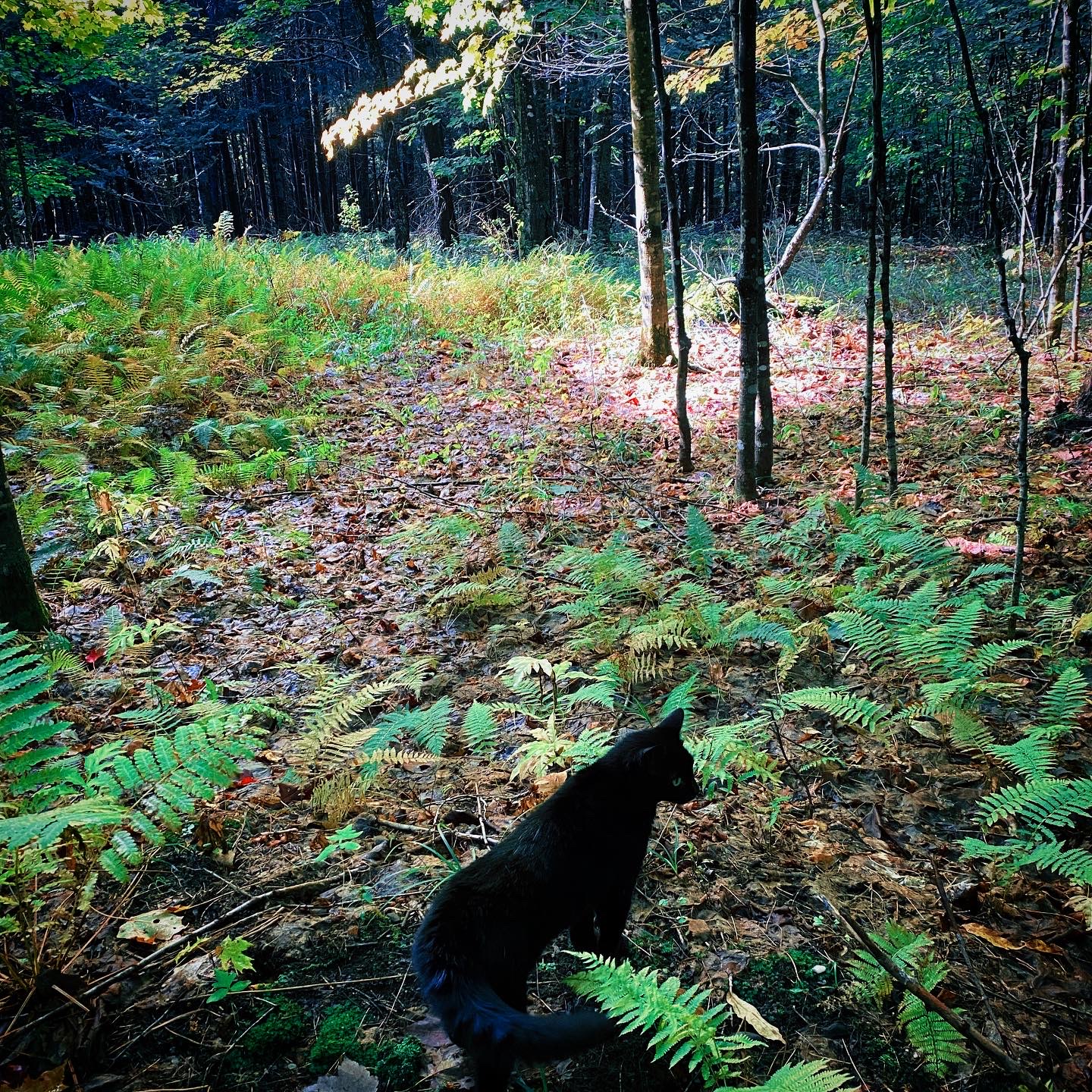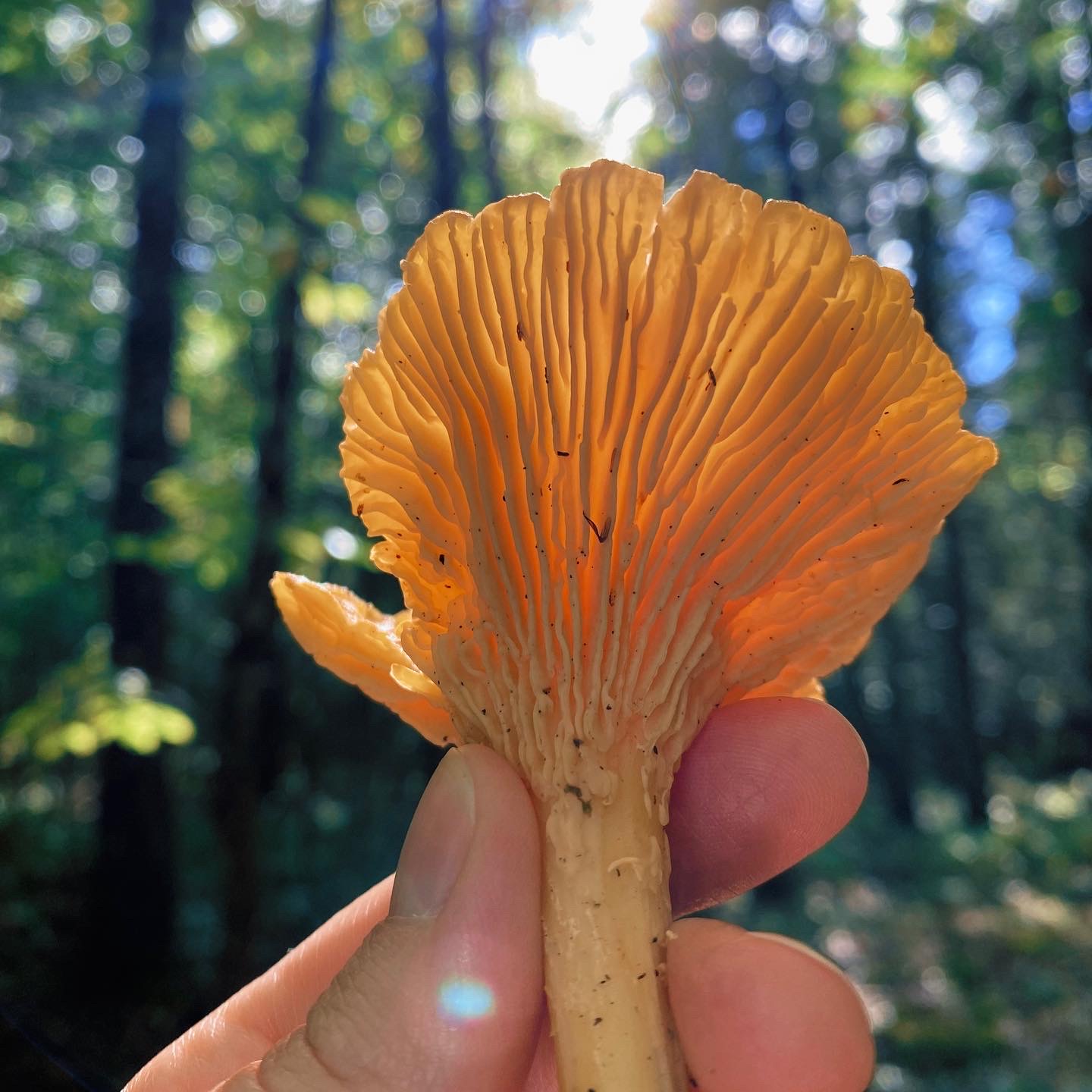 When to Visit Vermont
If you're wondering when to visit Vermont, it really depends on what kind of experience you're looking for! Peak fall is, of course, legendary for good reason — there are few better places to experience the changing colors. Winter is also a favorite thanks to ski season, and northern Vermont is fortunate to offer some of the best skiing in the region! Summer is my personal favorite, with the gardens in bloom, visiting Bread & Puppet, venturing on a summer hike or indulging in a quintessential Vermont maple creemee (not to be missed!).
If I had to choose a month that I would not recommend, I would definitely say April — mud season is a challenge. Otherwise, really any time of year is going to have its own special magic! Again, it just depends whether you are here to hit the ski slopes, enjoy the introspective energies of spring, take in the glorious fall colors, or soak up the green abundance of summer.
Looking to enjoy Vermont at the height of summer or treat yourself to a relaxing winter getaway? Let us know! We'd love to host you soon.