September has come (and nearly gone) so it's time for an update from our Vermont fall garden!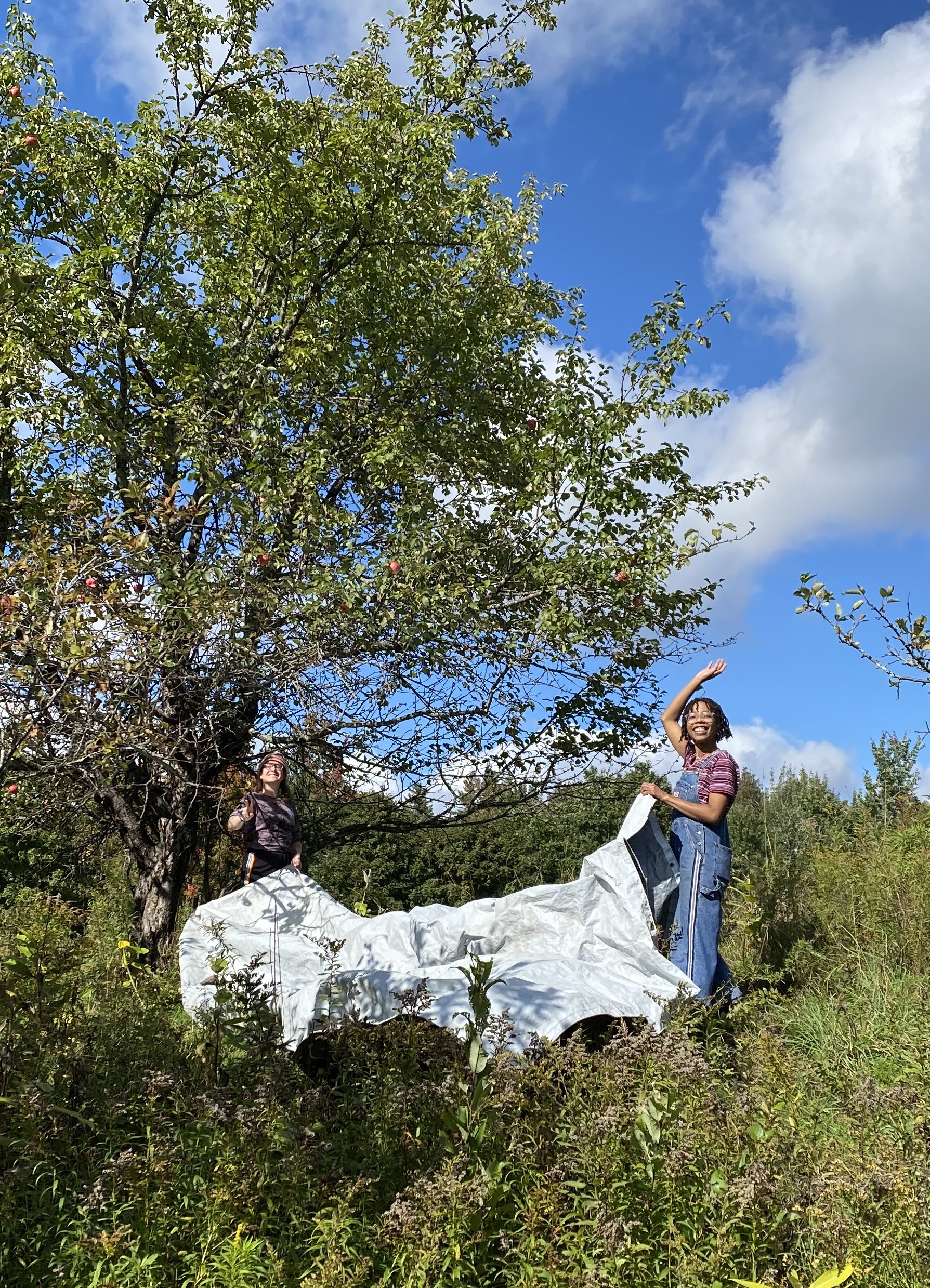 There is much folklore surrounding the idea of September as a "second harvest." It's a time when the more intentionally human-cultivated vegetable crops begin to wane, while Mother Nature takes over with her abundance of late-summer fruit trees, berry patches, medicinal herbs, and mushrooms in the woods. This year's hot, dry summer took a toll on our apple harvest. It's quite a bit smaller than last year's, but we're grateful for every one we get! We'll soon press them into cider or make them into apple butter for upcoming guests to our Vermont retreat center.
And of course, all the fruit tree talk is not to say our vegetable patch isn't still going strong! We'll harvest the cabbage and potatoes soon, along with the rest of the kale. We are also eagerly awaiting the ripening of our butternut squash, but it's looking like that won't be quite ready until October. We have two wonderful fall residents, Scout and Danielle, who are currently living on-site. They're here to help with the end of the harvest season and putting the garden to bed for the winter. Being able to work in community with each other is truly special. We're so grateful for their help, and the wonderful energy and wisdom they bring!
The harvest feeling of the Vermont fall garden has extended to the retreat calendar too. September has been a busy month of retreats, including Hera & Angie's Fall Equinox gathering, the MotherSpirit's Mature Feminine Leadership Retreat, and next up, the Metamodern Spirituality retreat hosted by our very own caretaker Brendan Graham Dempsey. Each one brings a bounty of collective learning, healing, and inspiration. It's so wonderful to see events like these, each one planned with care for months, finally bear their own fruit in this harvest season!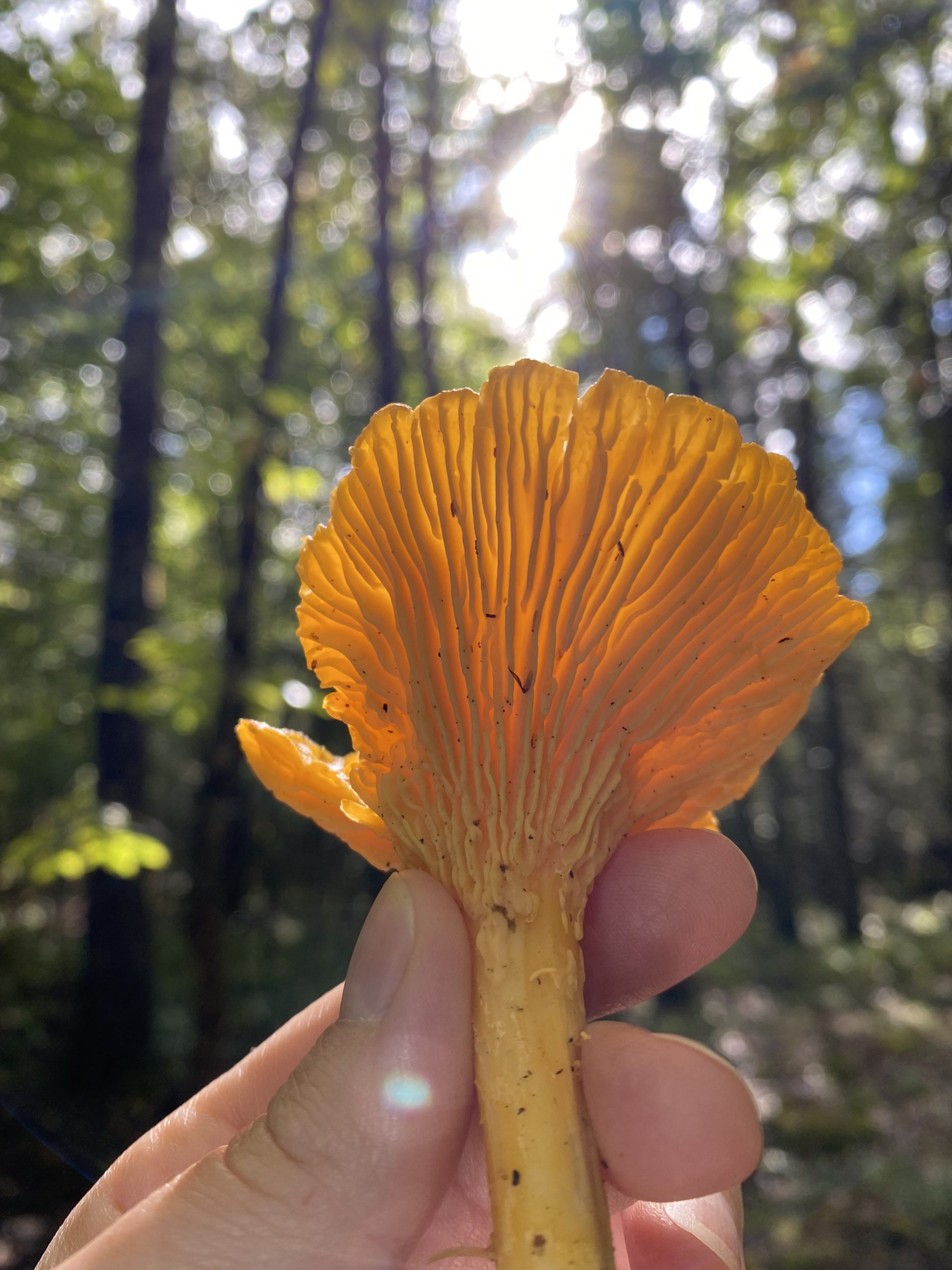 Elsewhere on the property, ample crops of mugwort, white sagebrush, red amaranth and goldenrod have been turned into bouquets, incense bundles and wreaths. Soon we'll strain off the tinctures started at midsummer and bottle them up for the winter apothecary. Elderberry syrup and fire cider are on the to-do list too! The summer heat was hard on our mushroom population. Now that the cooler temps and rainier days are making more appearances, those have started to pop too! Chanterelle season is wrapping up, but it won't be much longer now before the matsutake and honey mushrooms appear.
Autumn now continues on, the leaves turning stunning colors, the garlic being planted and the garden being put to bed. Our thoughts are pulled towards the lessons that this season has to offer us. Fall is a time of giving thanks for a productive season (and a full freezer!), letting go, and preparing for winter's rest. We wish you a beautiful fall to come.
If you're looking for an opportunity to retreat to nature, rest, and reflect on what it may be time to let go of in your own life, consider a fall or winter getaway at our beloved Vermont retreat center! Peruse our retreat packages, reach out to us at [email protected], or even book directly on AirBnb. We'd love the opportunity to host you soon!