Each season at Sky Meadow has its own magic, and summer is no exception! If you're looking for some of our personal favorite things to do during your stay at our idyllic Vermont retreat center, look no further! Here's our list of the top 10 things to do at Sky Meadow Retreat during the summer:
1. Enjoy a cup of tea or cold glass of lemonade on the back porch.
Is there anything better than a refreshing drink and a great book or conversation? The retreat barn's back porch is, in my opinion, one of the most relaxing spots on the whole property. Thanks to its north-facing location it stays mostly shaded and cool, even on the hottest summer days, with a prime view of the pasture to watch all the various animal antics. So go ahead and get comfortable on one of the hand-hewn rocking chairs to wile the afternoon away with your beverage of choice.
2. Hang out with the alpacas.
Sky Meadow is currently home to three alpacas — Nutmeg, Cinnamon and Mary-Mack! Nutmeg is the youngest of the three and the only boy; Cinnamon is his mother, and as you might expect from their names, they both have golden brown fur. Mary Mack is the black and white one with the sweetest little face (and sweet demeanor to match). Don't be shy, stop by and say hi when you see them! Each has a unique personality with no shortage of silliness.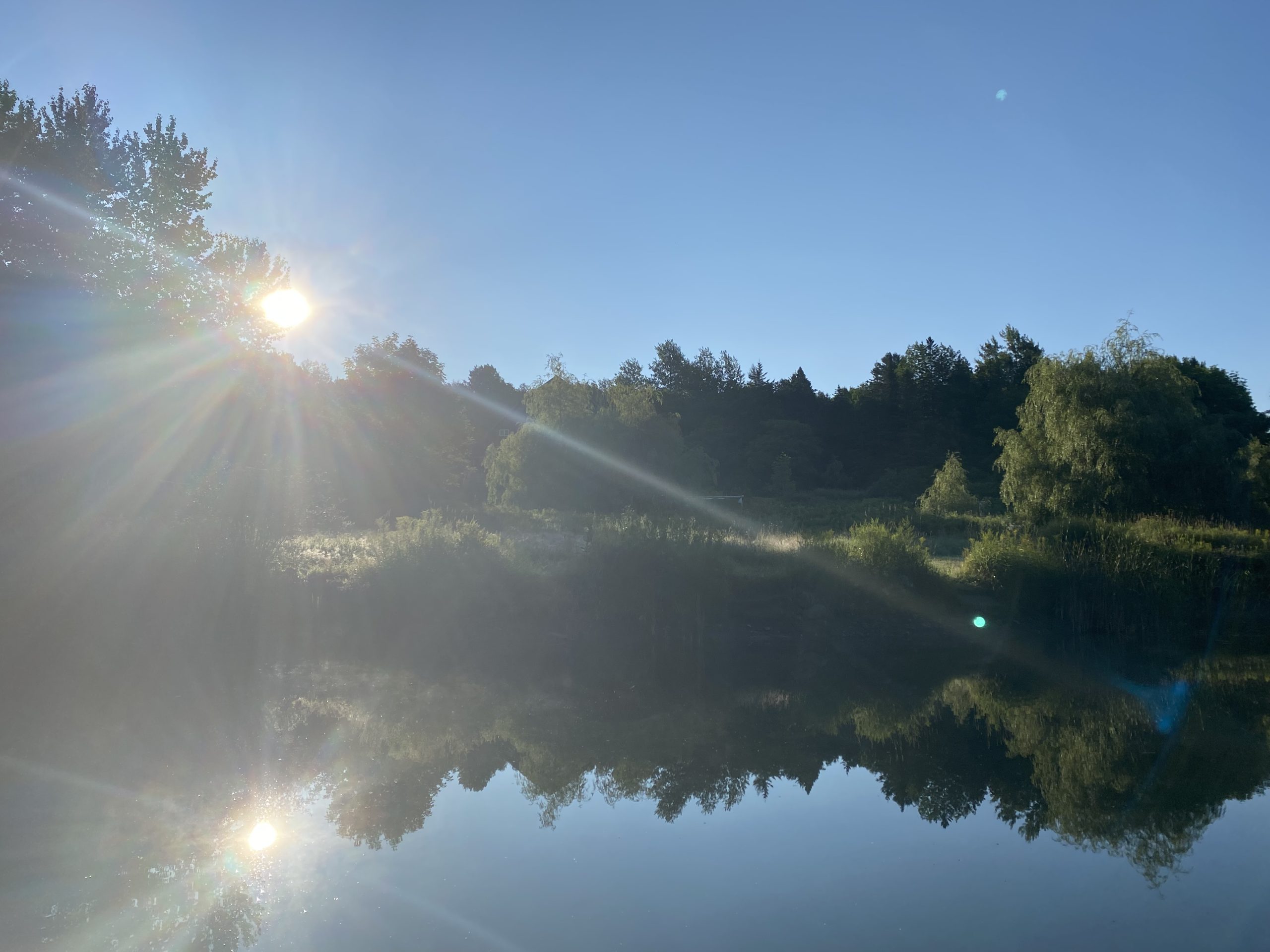 3. Go for a swim in the lower pond.
Taking a dip in Sky Meadow's largest pond is the perfect way to cool down on those toasty summer days! All the ponds at Sky Meadow are fed by rainwater and natural springs and stay remarkably clear and clean all season, but the lower pond is the largest and sunniest of them all, making it the prime spot for swimming! The rock island in the middle of the pond makes for a perfect place to catch some rays or practice your cannonball technique.
4. Search out the most magical details around the property.
Sky Meadow is home to not one but two hollow trees with doors in them, an old sugar shack in the woods, even a gnome on a swing. These are just a handful of the magical spots to discover around the property or along the woodland trails, evidence of the love, care and sense of whimsy that's been behind Sky Meadow since the beginning. Why not take a walk in the woods and see what you can discover?
5. Meditate in the hilltop gazebo.
Perched atop the hill with stunning views of the mountains to the north, the meditation gazebo at our Vermont retreat center is the perfect spot to sit for a spell and cultivate your meditation practice. Let the subtle scent of cedar and breezes through the windows help you find a sense of stillness.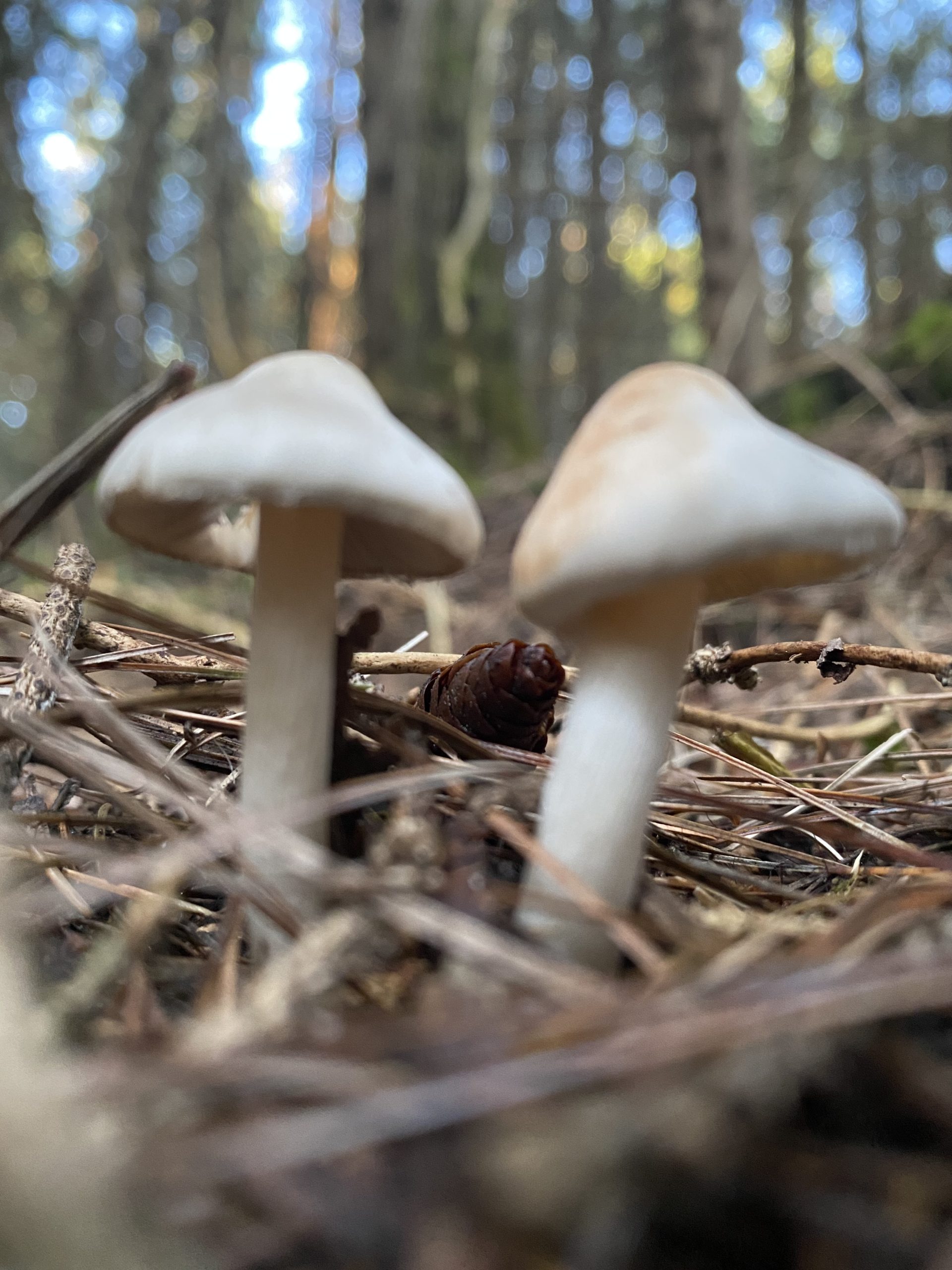 6. Go forest bathing.
You may have heard of the Japanese art of shinrin-yoku or "forest bathing." Simply put, spending time in the woods and engaging in their natural beauty with all your senses. It may sound simple, but reconnecting with nature in this slow, mindful way has been shown to boost your mood and help increase feelings of overall well-being. Most of Sky Meadow's 115 acres are made up of minimally disturbed forest that's ideal for leisurely exploration.
7. Have a bonfire under the stars.
There are several spots to have a bonfire at Sky Meadow, but our favorite in summer has to be the hilltop. Is there anything better than kicking back under the stars next to a toasty fire? (Don't forget the fixings for s'mores!)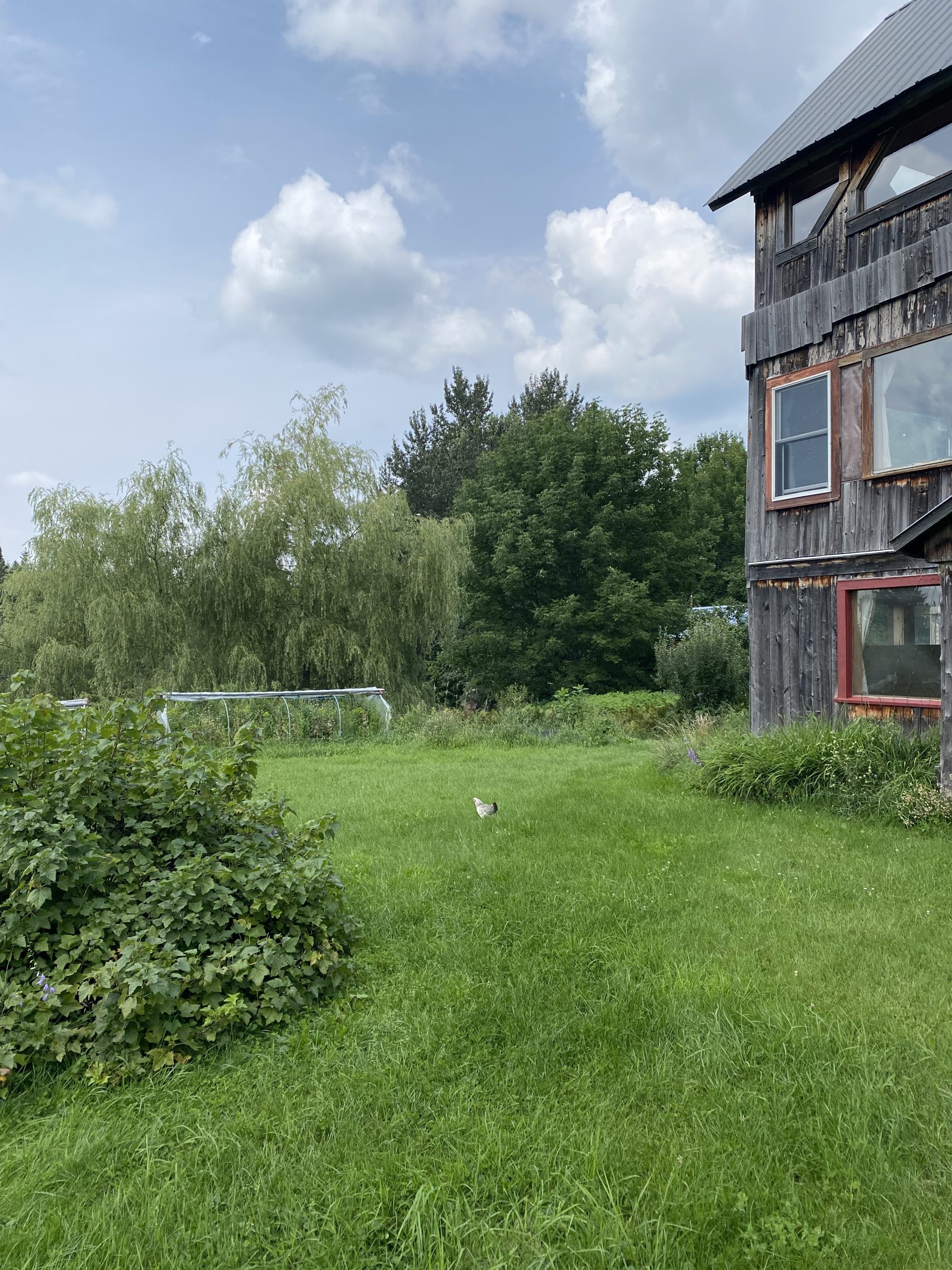 8. Enjoy morning yoga with the sunrise as your backdrop.
The retreat barn's spacious yoga floor is surrounded by floor-to-ceiling windows that let you look out on the rolling hills and gardens while you practice your daily vinyasas. There's never a bad time to do yoga! But sunrise, with the morning light streaming in, might be the dreamiest time.
9. Afternoon reading in the Hobbit House.
Our most idyllic little lodging, the Hobbit House is a round cob hut with a freeform roof and charmingly rustic interior. Cozy up inside the hand-crafted walls with your favorite book to live your best "straight out of the Shire" life.
10. Breathe deeply and let yourself just be.
The best thing about Sky Meadow is that it's a place to relax and re-center yourself. There's nowhere you have to be, nothing you have to do. Just you, surrounded by the beauty and abundance of nature. Follow your heart and see where the day takes you!
Ready to book your own dreamy retreat at Sky Meadow? Take a look at our retreat packages here, or simply reach out to us at [email protected]. We look forward to welcoming you!