This month at Sky Meadow, we had the great fortune to welcome Sarah Durham Wilson, author of the book Maiden to Mother, and the rest of her radiant MotherSpirit cohort to our Vermont retreat center for their Mature Feminine Leadership Retreat.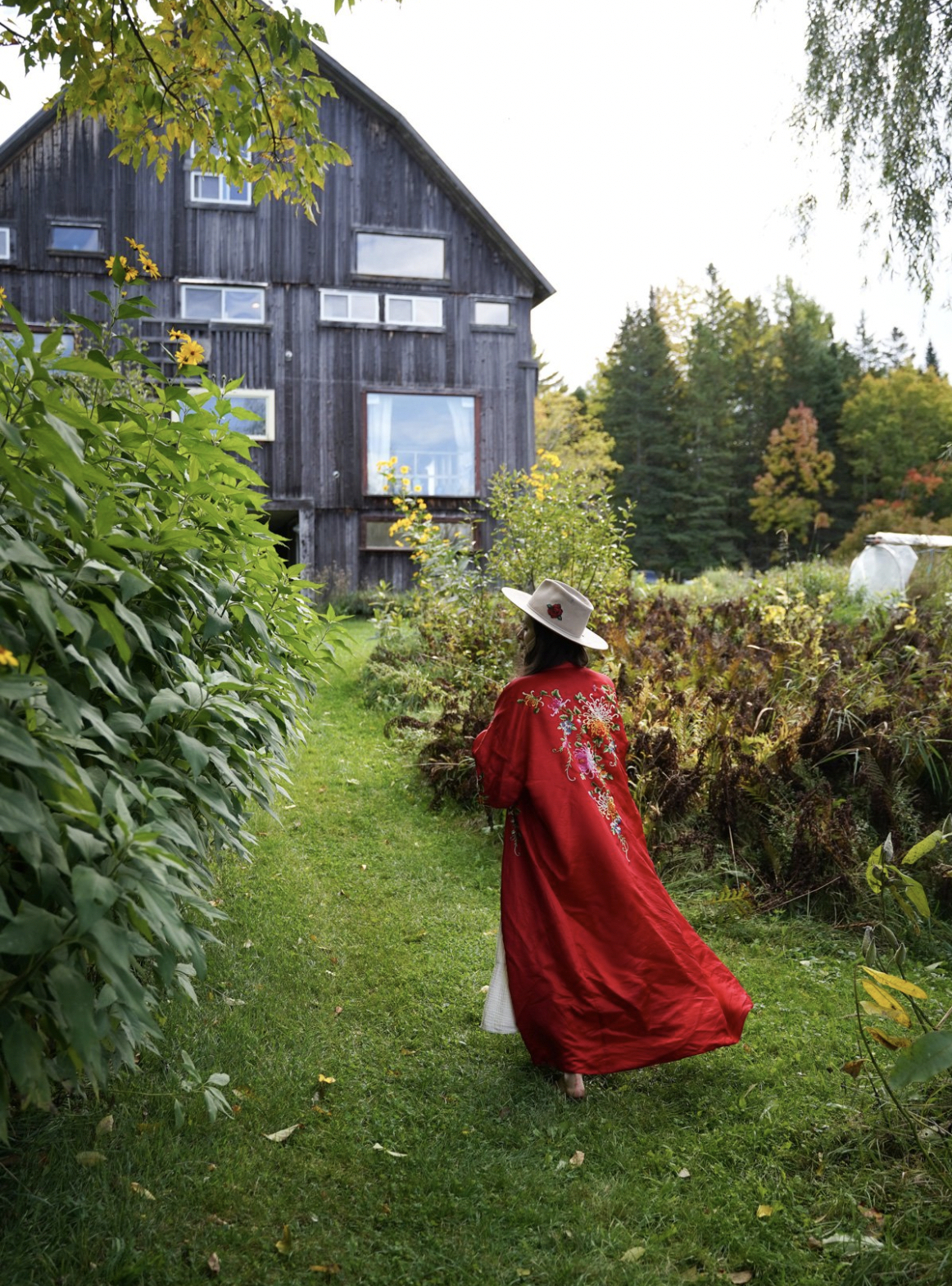 Throughout the five-day, four-night retreat, participants explored themes of re-villaging, growing wisdom, healing internalized ageism, earth stewardship, and much more, all while enjoying the stunning nature, garden bounty, forest trails, and Green Mountain views that our land offers. As the originator of the Maiden to Mother movement and facilitator of the retreat, Sarah's programming guides women through a rite of passage out of the patriarchalized feminine, a wounded version of the Maiden archetype – expressed as helpless – and into the ancient feminine, the Mothers – who are the helpers.
In Sarah's words, "the archetypal Mother is the powerful, safe, compassionate, full-bloom feminine life-force that exists within all women. She is who we needed as a child, who we were meant to be in this life, and who the world needs us to be now." The Maiden to Mother retreat mixed intensive healing work, workshops and storytelling sessions with time spent in quiet reflection, communal conversation and laughs. And of course, there were many opportunities to soak up the beautiful energy of Sky Meadow at the cusp of its autumn glory.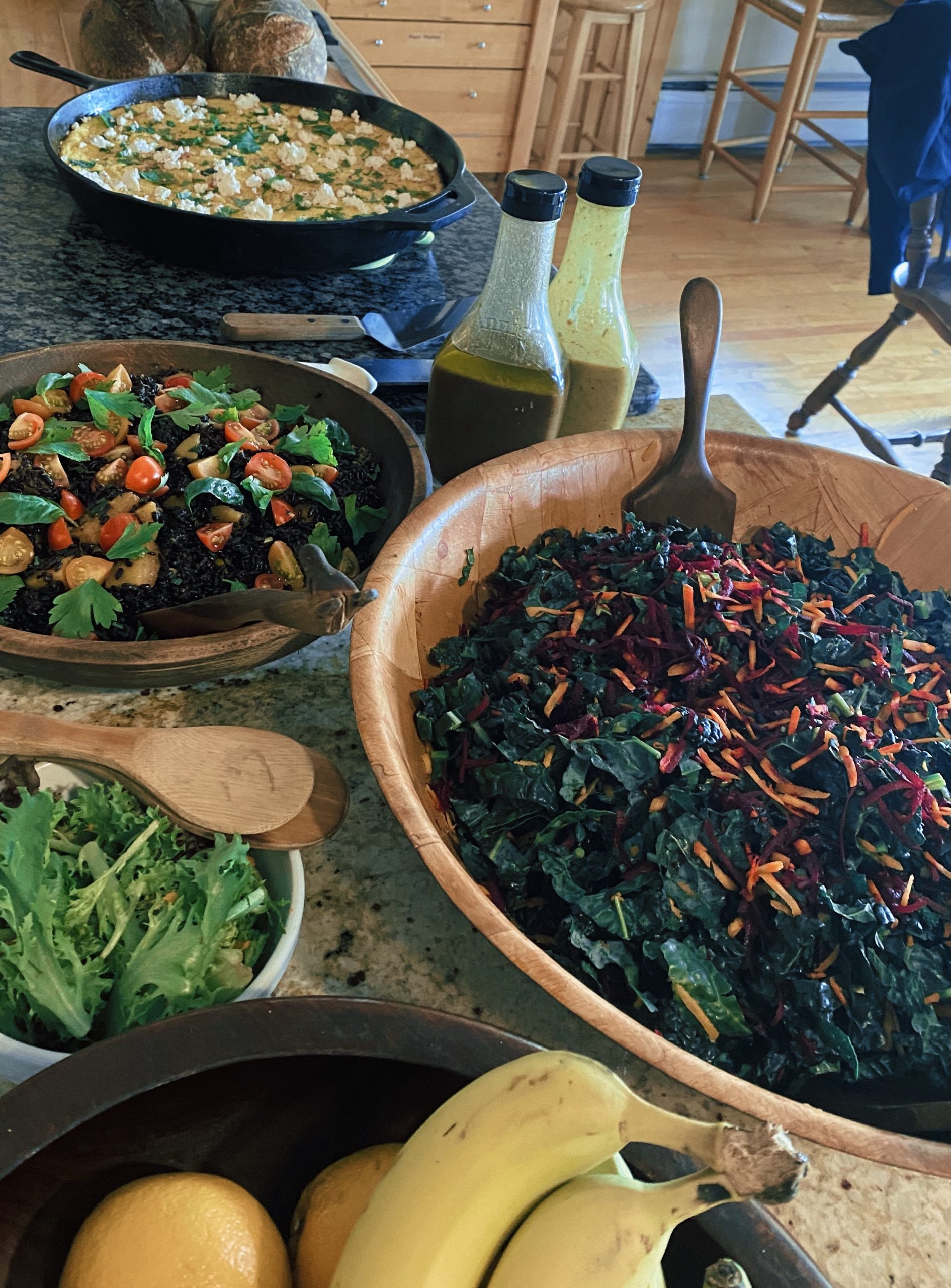 And, last but not least, there was food! Several talented local chefs and herbalists created scrumptions farm-to-table meals. Each featured products from local farms and food cooperatives, plus ingredients grown with love right here at Sky Meadow. Being able to provide nourishing food for community meals is about more than just eating — it's about providing our guests a chance to truly relax and reset, surrounded by the beauty of the land. As one participant said, "do you know how many mamas are here? It is a dream to have someone else cook for us!"
We at Sky Meadow are honored to offer our Vermont retreat space for groups like the Maiden to Mother retreat to experience deep healing, rest, community and inspiration together. As one of this weekend's guests shared, "Sky Meadow is an enchanted property that spontaneously calls upon the parts of you that are ready to connect with the land and commune with the most sacred parts of your spirit. There is a felt sense that the land is holding you and guiding you to leave what no longer serves you and step into the truest nature of your heart's longing. Erin & Brendan do an amazing job of curating delicious food, clean accommodations and magical spaces. I cannot wait to return to Sky Meadow!"
We feel so fortunate to provide a meaningful backdrop for groups like the MotherSpirit, as a Vermont retreat center here to help people reconnect to nature and to themselves.
Whether you've led dozens of retreats or are curious how to get started, Sky Meadow's Vermont retreat center is here to help you host your dream event. Just reach out to us at [email protected] and fill us in on your vision. We're happy to help!