There are so many ways to enjoy summer in Vermont! If you've been browsing Vermont vacation rentals, consider visiting the Northeast Kingdom! It's such a unique part of the state, full of wonderful things to see and do. If you're planning to spend some time in the region, here are some of our personal recommendations for things to do in Vermont in summer.
1. Get a maple creemee!
Nothing says "summer in Vermont" like a maple creemee! If you're scratching your head at the term "creemee," it's the Vermont term for soft serve ice cream. But why is it called a "creemee" anyway? No one is quite sure of exactly where the term came from, but it might be a reference to the fact that Vermont creemees have a higher butterfat content. Either way, don't let the season go by without finding at least one. (Personally, we recommend Tootsie's!) It's the perfect marriage of our world-class dairy and maple industries.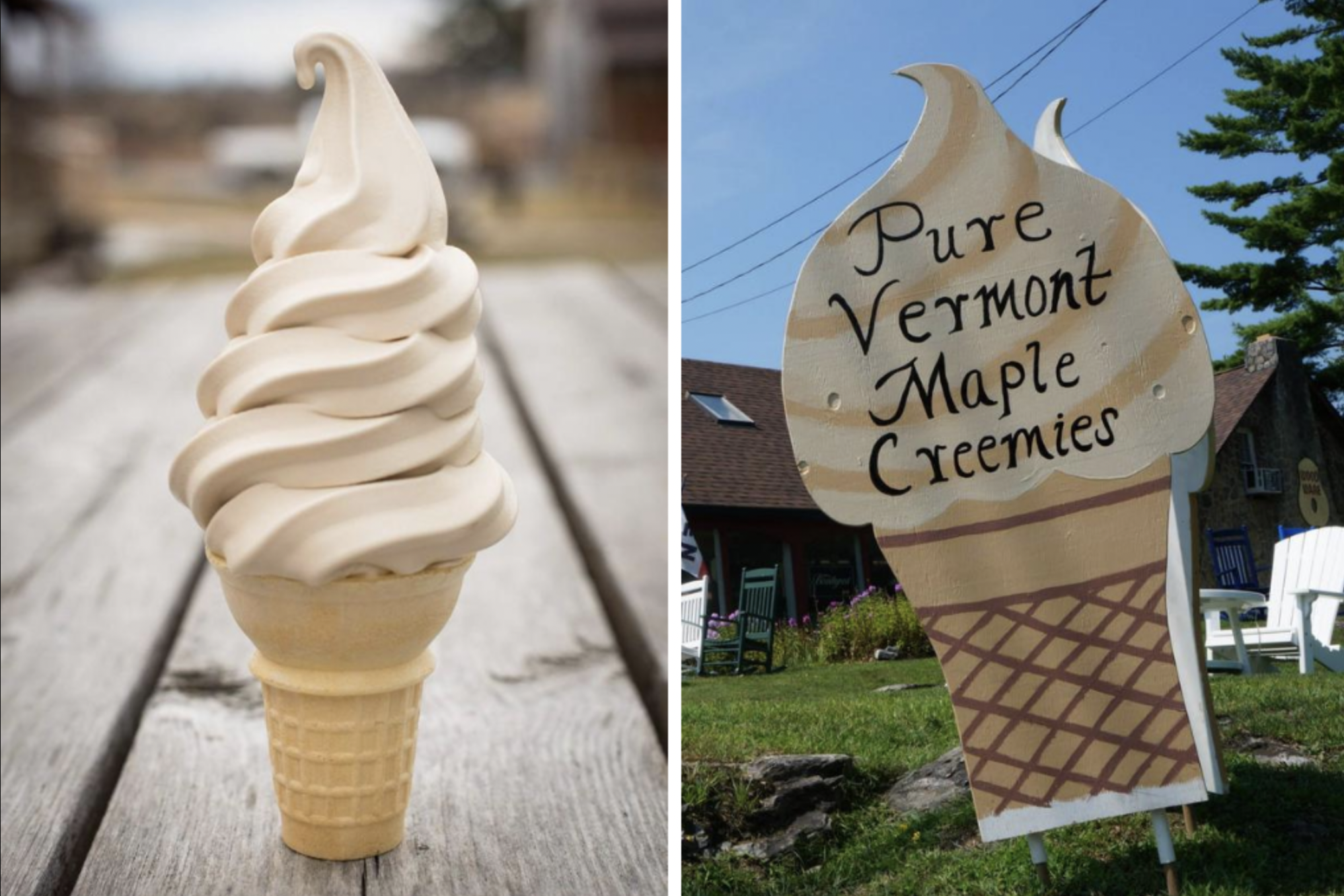 2. Go see a Bread & Puppet show.
Vermont's political puppet theater company is iconic for a reason. This one-of-a-kind troupe of artists puts on their weekend circus shows all summer long! Bring a picnic blanket and some snacks to the afternoon show for a delightfully quirky slice of Vermont life. We also highly recommend stopping by the B&P museum to take in the spectacle of decades' worth of their work. The sheer scale and creativity are truly breathtaking! You can also stock up on handmade prints, books and tapestries from their print shop. On your way back, be sure to stop at the Museum of Everyday Life too! It's full of creative exhibits on everyday items that are playful, heartfelt and surprisingly thought-provoking.
3. Take a hike at Elmore State Park.
There are many great places to hike in the area, and Elmore State Park is our personal favorite. It's around five miles long, moderately challenging but also not overly taxing, and has an amazing summit view. After you're done hiking, relax and enjoy a swim at their lakefront beach. If you're looking for a shorter, easier hike, Moss Glen Falls is a gentle one-mile hike to a gorgeous waterfall that doesn't disappoint. Of course, if you prefer to stay in, there are also plenty of woodland trails to explore right here at Sky Meadow. It's totally up to you!
4. Go foraging!
Getting out into the woods and meadows to forage is a wonderful way to enjoy summer's bounty and deepen your connection with the land! There are numerous mycological and wildcrafting groups here in Vermont that offer classes and plant walks throughout the season. (As always, be sure to practice sustainable foraging practices. And never consume anything unless you are 110% certain that it has been IDed and prepared correctly.) Sky Meadow Retreat is among the unique Vermont vacation rentals that offers 115 acres' worth of meadows, forests and trails to explore, so you can sharpen your foraging skills.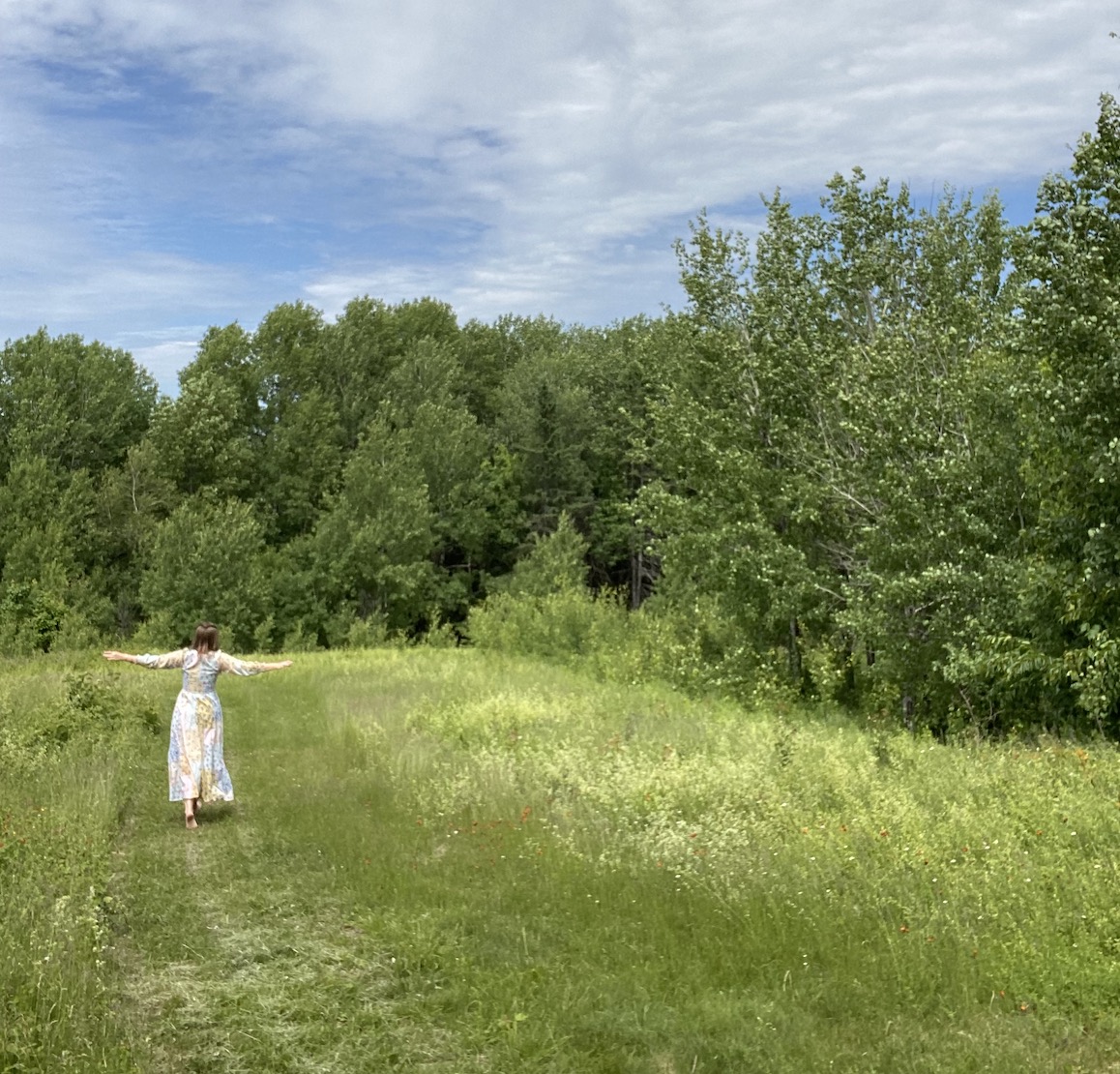 5. Catch an event at the Highland Arts Center.
Located in nearby Craftsbury, the Highland Arts Center offers a variety of musical and theatrical entertainment! It's a great way to support our local artists and enjoy live music and fun. Click here to see their current list of upcoming events. If you're looking for something a little less formal, local restaurants like Positive Pie often feature live music as well!
6. Spend an afternoon at the farmer's market.
To me, few things feel quite as summery as a relaxing stroll around the farmer's market. Vermont is home to tons of incredible farmers and makers, so there's always something delightful to find! (On my last trip, for example, I discovered St. Johnsbury Distillery which makes a top-shelf vodka made from, get this, maple syrup. It was hands-down the most amazing vodka I have ever tasted.) In our area, the closest option is the Hardwick Farmers' Market, which takes place every Friday afternoon. The Caledonia Farmers Market also hosts a Saturday market in St. Johnsbury, and a Wednesday market in Danville.
7. Gather loved ones for a retreat.
When was the last time you got to really sink into the peace and quiet of a magical, faraway piece of nature? Consider a summer getaway at Sky Meadow! As one of the largest Vermont vacation rentals available, we're ideal for extended families, friend groups or family reunions. We only rent our space to one group at a time, so when you rent our space for a retreat, you enjoy exclusive access to the property. Whether you're celebrating a big family birthday party, bachelor or bachelorette party, or just want to get away with a group of friends, we'd love to host you soon. You can find us on AirBnb (or reach out to book directly to avoid fees!).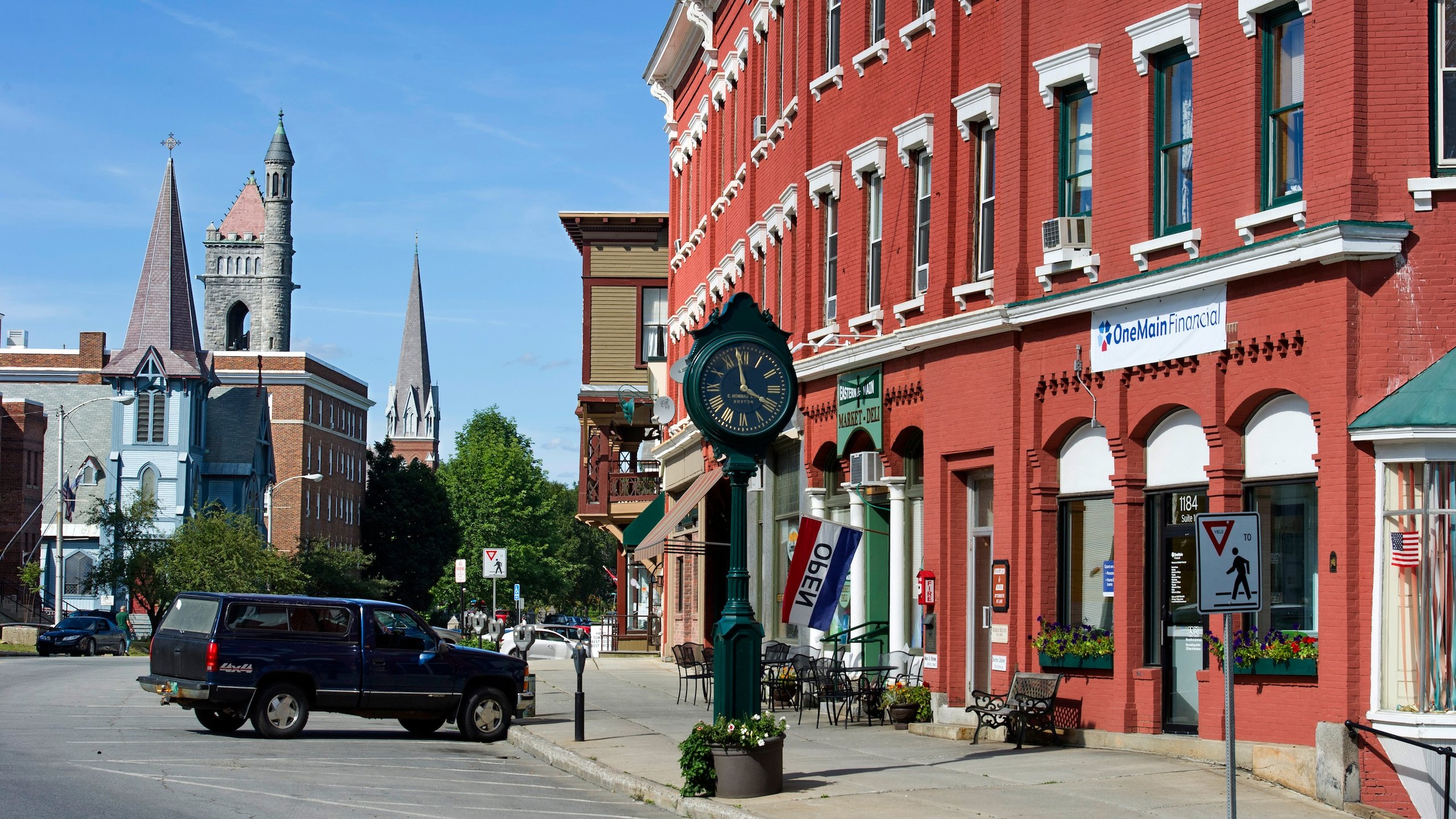 8. Enjoy a day in downtown St. Johnsbury!
This nearby town is a beautiful slice of the Northeast Kingdom, full of fun stuff to do. It's home to the Fairbanks Museum, which includes Vermont's only planetarium. They offer special planetarium presentations throughout the day, plus numerous other field museum exhibits to take in. The St. Johnsbury Athaeneum is also a must-see destination. With its handsome carved wood walls, large ornate paintings and antique library ladders, you'll feel like you've stepped back into the 19th century! Before you go, you'll want to peruse the adorable shops on downtown Railroad Street, and grab a bite at one of the wonderful restaurants and breweries in town.
9. Grab a pizza at Parker Pie Company.
You might not expect some of the best pizza in Vermont to be made at an unassuming country store in the middle of farm fields, but that's exactly what you'll find at Parker Pie Pizza Co. Thanks to their relationships with local growers, their pizzas are loaded with incredible local ingredients. Their bar also features great drinks and local brews on tap. A large outdoor patio space makes for a lovely spot to enjoy summer weather with great friends, food and drinks.
10. Go swimming at Lake Caspian.
Only about 15 minutes away from Sky Meadow, the public access beach at Lake Caspian is a great place to cool off on a hot summer day. This best-kept-secret lake in Greensboro, Vermont is known for its quiet serenity and neighborly vibes. While you're there, be sure to stop by Willey's Store, an iconic general store beloved by locals and travelers alike.
Ready to start planning your own Vermont summer getaway? One of the top Vermont vacation rentals, Sky Meadow Retreat offers plenty of accommodations for large groups, plus exclusive access to 115 acres of magical woods, wildflower meadows, gardens, swimming ponds and more. Perfect for multi-family vacations or big groups of friends to get away! Reach out to us to get started. We'd love the opportunity to host you soon. 🙂