Around 35 miles away from Sky Meadow Retreat is Montpelier, Vermont. This charming town is our state capital and features plenty of fun things to do while you're visiting the Northeast Kingdom. Here are a few of our picks.
Welcome to the Northeast Kingdom
Our magical corner of the Green Mountain State boasts stunning scenery, award-winning agriculture, great restaurants, breweries, museums, outdoor activities and more. Although there's more than enough to see and do right here at Sky Meadow, these are our picks for some of the best things to do in Vermont.
Whether you're in the mood for a country brunch or a night on the town, here are a few of our favorites:
1. Positive Pie (Hardwick) 
2. Village Restaurant (Hardwick) 
3. Kingdom Table (St. Johnsbury)
4. Parker Pie Company (West Glover) 
5. 10 Railroad Street (Morrisville)
There are so many incredible spots to grab a craft beer or delicious cocktail, including the world's #1 brewery and other local gems:
1. Hill Farmstead Brewery (Greensboro)
2. Kingdom Taproom (St. Johnsbury)
3. Rock Art Brewery (Morristown)
4. Whirligig Brewing (St. Johnsbury)
5. Highland Lodge (Greensboro)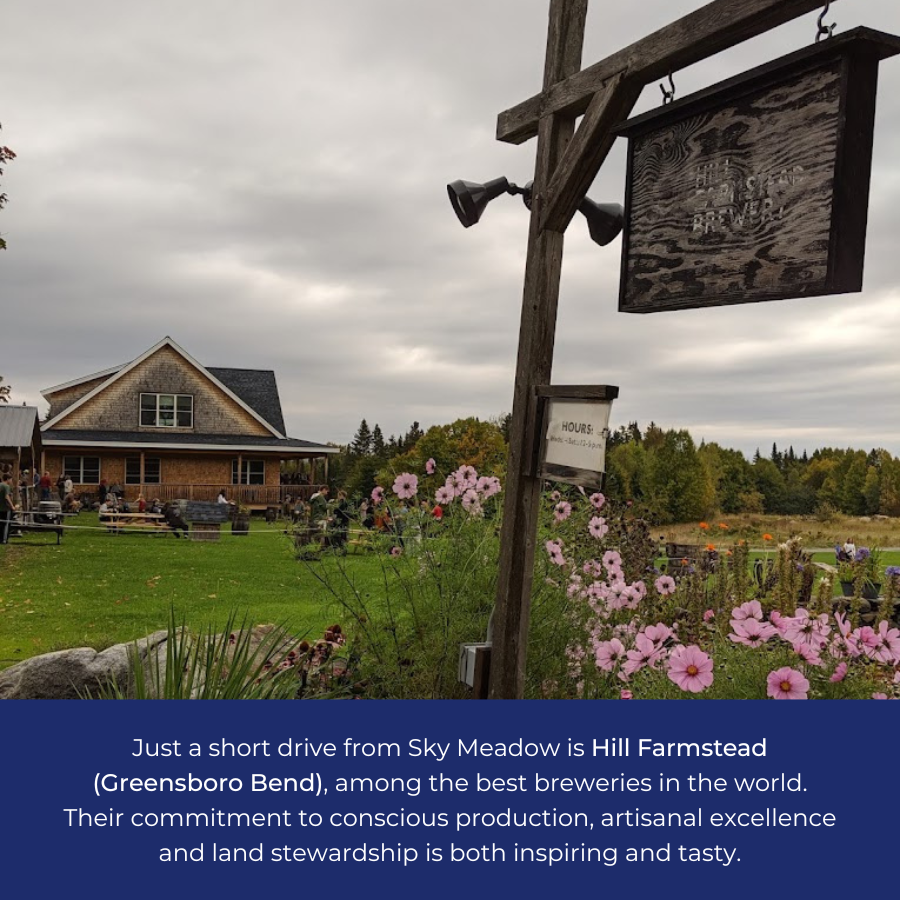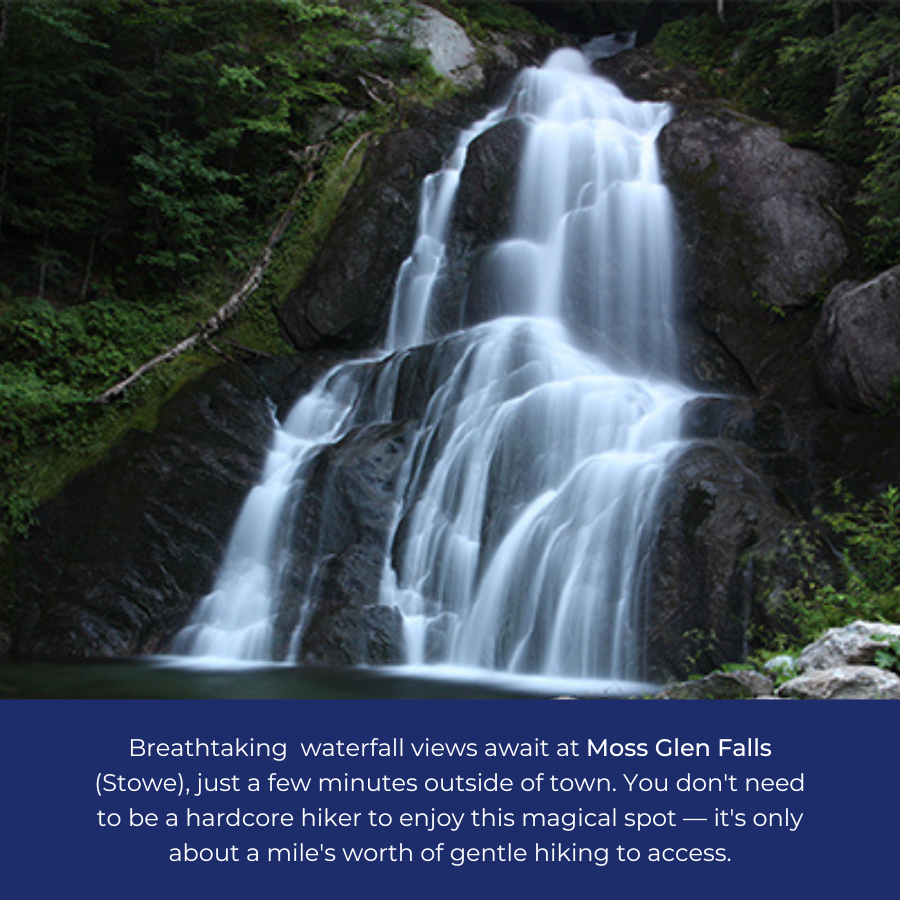 When you're not enjoying the 115 acres that Sky Meadow offers, you might enjoy these other local adventure spots:
1. Elmore State Park (Elmore)
2. Moss Glen Falls (Stowe)
3. Craftsbury Outdoor Center (Craftsbury)
4. Lake Willoughby (Westmore)
5. Kingdom Trails (Lyndonville) 
Whether you'd like to see a movie, visit a museum, or want to find where the locals hang out, here are a few options to explore:
1. Bread & Puppet Theatre & Museum (Glover)
2. Highland Center for the Arts (Greensboro)
3. Civic Standard (Hardwick)
4. Fairbanks Museum (St. Johnsbury)
5. Bijoux Cineplex (Morrisville)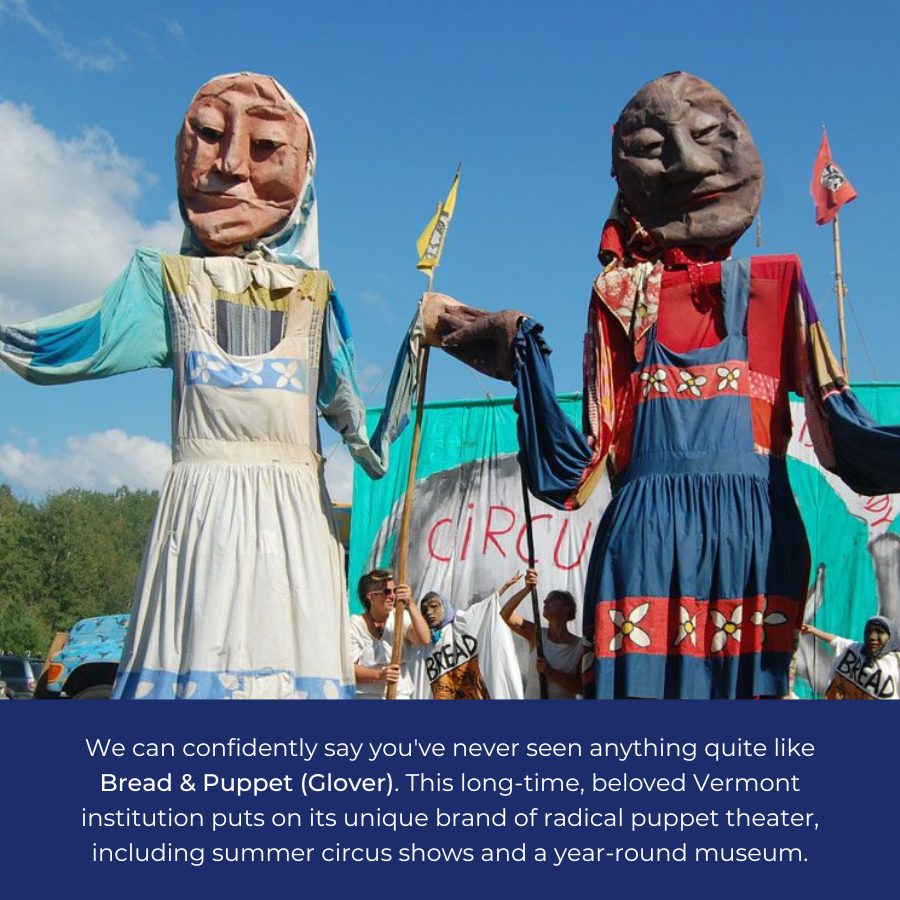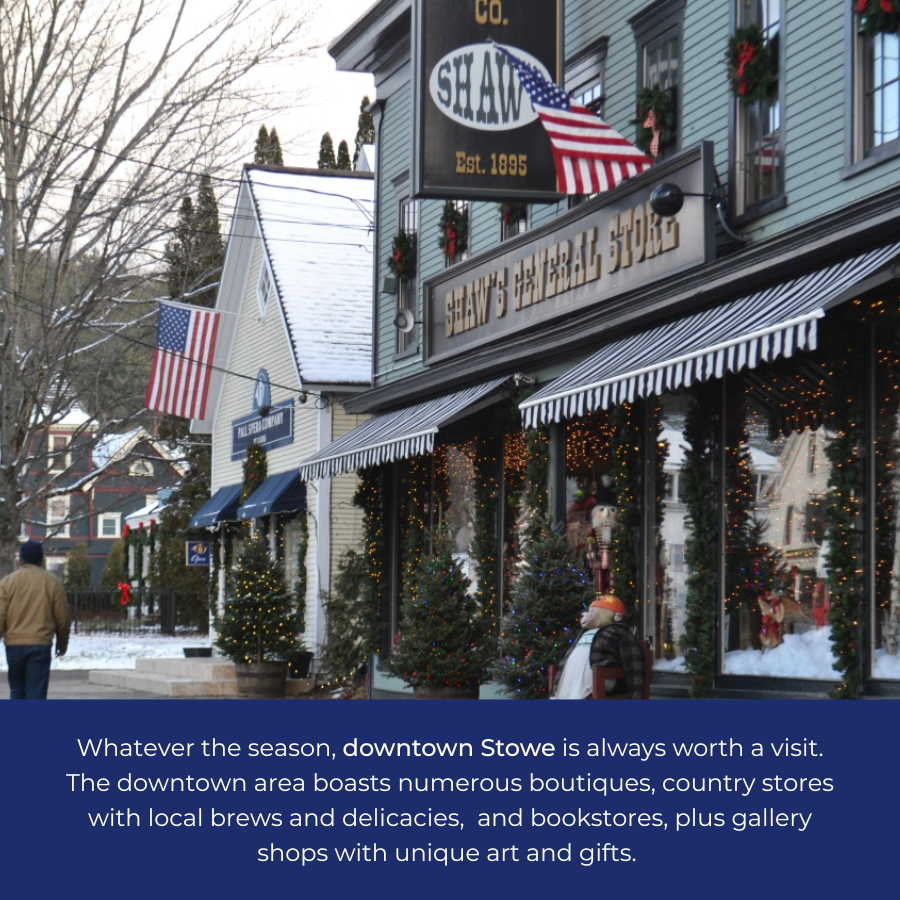 There are several towns in Vermont that are especially great for shopping. Here are our picks:
1. St. Johnsbury – great for antiques!
2. Stowe – upscale boutiques, local crafts & gifts
3. Burlington – a little bit of everything
4. Montpelier – books, crystals & funky vintage
5. Williston – malls & shopping centers
Whether you need to stock up on groceries or fill a prescription:
1. Smith's Grocery (Greensboro Bend)
2. Buffalo Mountain Co-op (Hardwick)
3. Willey's Store (Greensboro)
4. Walgreens (Hardwick)
5. Price Chopper (St. Johnsbury & Morrisville)