Last fall we were fortunate to welcome Tim Reynolds to host a fall men's retreat at Sky Meadow. Tim is an adventure guide, vitality coach and arborist who brings his many years of experience to create meaningful events and conscious community for men. I recently caught up with Tim to learn more about the retreat and what inspires his work.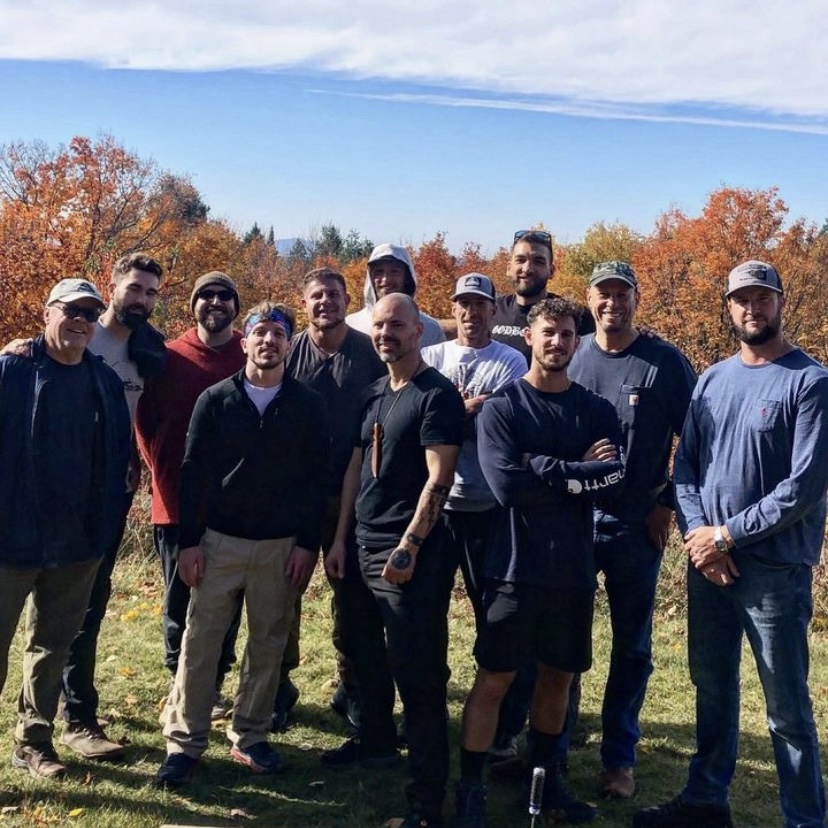 The Need for a Men's Retreat
If you've spent any time in wellness and personal growth-oriented spaces, you may have noticed there are more offerings geared toward women than men. Whatever the cause(s) of this disparity, having spaces to bond over shared experiences is so important for healthy communities and individual wellbeing.
Many men are struggling with huge workloads, societal pressures, and feelings of isolation. Once-widespread respites like fishing, playing sports, camping or even just grabbing a drink with the buddies have become less common. This inspired Tim to start cultivating the kind of community for men that he wanted to see more of: "I saw a need for men to have a space to be together, slow down, take a closer look at their inner world and life. To ask themselves what their passions are. I have an amazing community of people around me that I can call with anything — conscious community — and not everyone has that."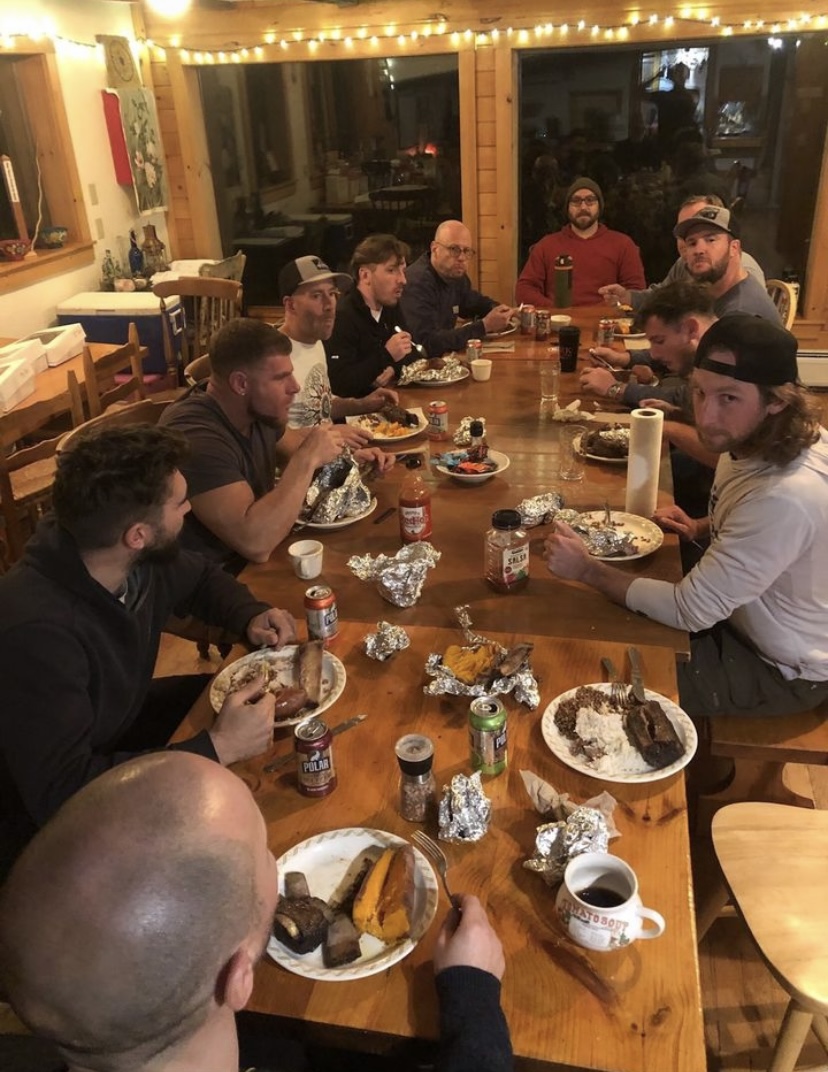 What is Masculinity?
This men's retreat didn't start with a dedicated theme, but with an open mind to let the needs of the group come to a central focus organically. This turned out to be a question: "what is masculinity?" The group took time to reflect on the balance between masculine and feminine energy within each of us.
With the help of guide & facilitator Xuxuxyay Raven, the group spent a lot of time learning hard skills — think things like the proper use of knives, wilderness first aid, and how to build fire with flint and steel. Each of these skills are highly practical, of course, but they're anything but superficial. Learning them in community gave everyone a closer look at their many layers of history, meaning and spiritual significance. Building fire from scratch, for example, is about more than just spark or friction. In Tim's words, "it really is a spiritual practice of 'calling in' the fire. It's what makes us human beings. It's where story came from. If you go back far enough, every one of our ancestors sat around a fire to tell stories."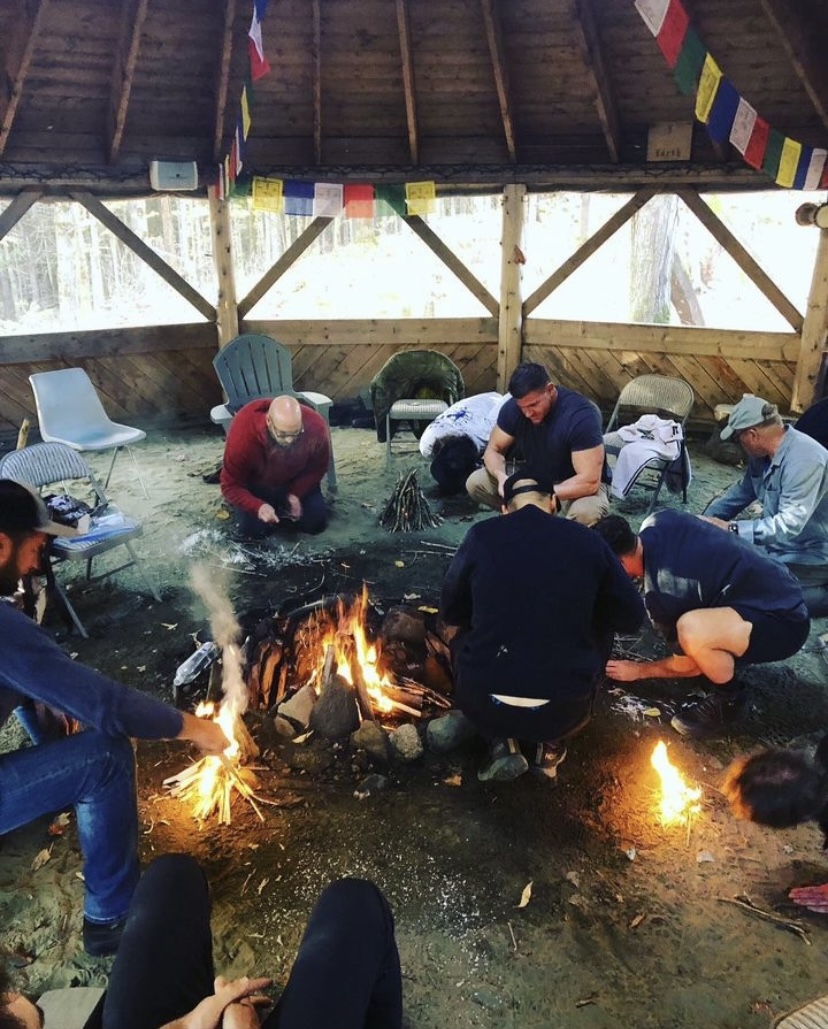 Tibetan sound bowl healer Johnny Scifo also facilitated sessions of morning yoga and movement for the group. Although most of them had never done yoga in their lives, Tim says, "Johnny was amazing catering to the needs of the men. We ended up doing a lot more general movement, tai chi, simple yoga. Things to get people in touch with their body and their breath. He led some meditations as well with the sound bowl. The space in the retreat barn is so perfect for that."
Other Highlights of the Weekend
This was Tim's first retreat at Sky Meadow, with a lot of "kids in a candy store" energy as everyone explored and discovered different aspects of the retreat center. "The whole property has an amazing energy. Being there in October, the fall foliage was incredible. The cabins were so cool — everyone had their own space since we were such a small group. Everyone was commenting on the sounds of the rain and how well they slept. The tipi was incredible for storytelling. The dance pavilion was great for our workshop on calling in fire. The meditation gazebo was great to be outside and have a view of the mountains around us, but still protected a bit from the wind and the elements."
Tim is planning on hosting more men's retreats at Sky Meadow in 2023! If you'd like to learn more or get involved, be sure to follow him on Instagram.
Whether you're thinking about running your first retreat, or have years of experience under your belt, we'd love the opportunity to host you soon. Sky Meadow Retreat has been providing a serene and intentional backdrop for meaningful events for over twenty years. Please take a look at our Retreat Packages and let us know how we can help you create an unforgettable event. We're here to help!