If you're a teacher, coach, writer or influencer in the wellness and/or spirituality spaces, you may be curious about how to plan a retreat. Perhaps it's time to take it to the next level and just go for it!
There's a lot that goes into planning a retreat. Checklist to the rescue! Here's a possible list of steps to help you get started.
How to Plan a Retreat: A Handy Checklist
1. Start with the who, what, and why. This might seem obvious, but you want to start with a clear purpose or theme for your retreat. What contribution do you wish to give to your retreat guests? Who are you catering to in your work? What motivates you to do that work? Perhaps it's a yoga retreat in Vermont, a writers' workshop, a gathering exploring rites and rituals, a healing retreat centered around time spent in nature, or something else.
Whatever theme you choose, the most successful and meaningful retreats offer a clear and unique benefit to participants. As the retreat leader, you are offering something no one else can — your own unique skills, insights and perspective. You have a special opportunity to help people to step away from the hustle and bustle of their everyday lives, spend time nurturing themselves and cultivating new ideas and friendships. That's a beautiful thing!
2. Consider your budget and pricing. As retreat leader, you'll likely charge your guests a ticket price to cover the costs of the retreat. You may want to do a poll among your community to get a sense of what they are willing to pay, and work backwards from there. Or, research similar retreats and use their pricing as a point of reference. Consider additional costs your guests may incur as well, such as airline travel or rental cars, and keep those in mind while setting your pricing. Be sure to budget for venue rental, catering if desired, or any specialists you might want to include in your itinerary, such as massage therapists or sound healers.
Lastly, consider the retreat length that makes sense for your particular theme and audience. You want to find that sweet spot between it being too little time to make an impact, and so much time that folks may not be able to fit it into their schedules. 3- and 4-night retreats generally give enough time for people to settle in and make the most of the retreat without being too much of a time commitment. 2-night retreats certainly work in a pinch, and even a week is not too long for some groups! It really depends on you, your group, the retreat purpose and what makes the most sense for your needs.
3. Choose your venue and set your dates. Much of how to plan a retreat comes down to choosing a location. The right venue can make or break your event! Many retreat leaders opt for a setting surrounded by nature, given the beauty and wellness benefits of nature immersion. But of course, there are many kinds of retreat centers with a wide variety of amenities, price points and available services. Get searching and see what speaks to you and your work!
Once you have your preferred venue in mind, you will of course want to make sure your preferred dates are available. Don't forget to consider climate and weather, too. If your work involves spending a lot of time outside, for example, then it might be best not to hold it in the dead of winter. When you're planning a quieter, cozier, more introspective gathering, then winter or early spring could be ideal. If budget is a main concern, many retreats offer discounts during their off-peak season.
4. Consider logistics like meals and transportation. Many retreat centers for rent offer catering packages in addition to lodging, so this is often the simplest option. Depending on the group, you may also want to handle meals yourself. You could hire your own personal chef or, if your group is culinarily inclined, delegate meal preparation to group members.
Transportation is another important aspect to consider. If your group is mostly coming from one area, it may make sense to book travel as a group and build it into your budget/pricing. Otherwise, you may want to leave it up to individuals to make their own arrangements.
Depending on you and your group, it may be worthwhile to consider other logistics as well. For example, does your community have specific needs regarding COVID? Do you wish to have an "unplugged" retreat without electronic devices? Or designate certain times of the day for silent contemplation? Think through any measures that make sense for your attendees, enrich the retreat ethos of your event, and ensure you and your guests feel centered and comfortable.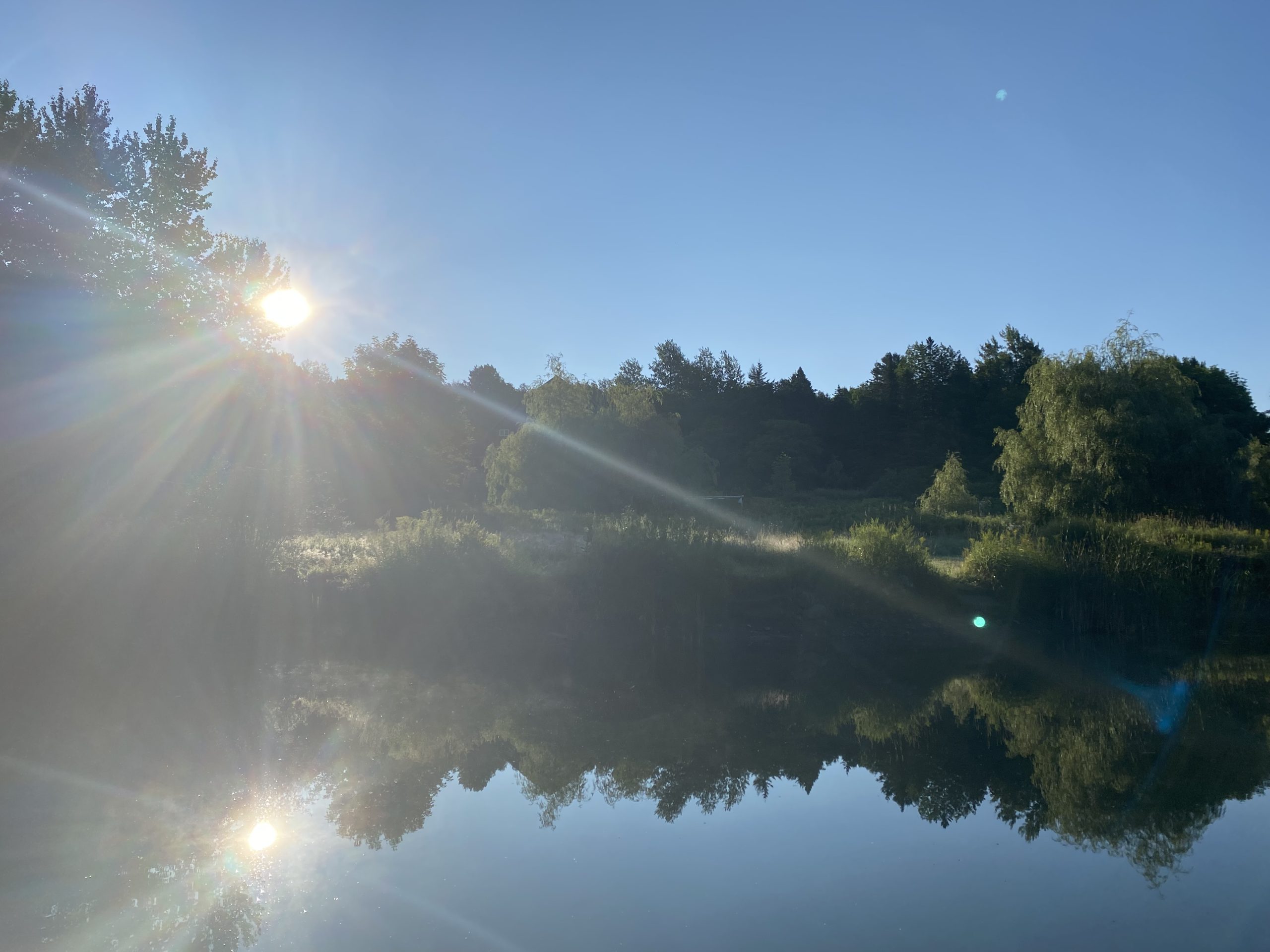 5. Gather your participants. Now that you've secured your venue and dates, and clarified important details, it's time to get the word out! Use your community's typical communication channels to let them know how they can learn more about the retreat and register. If you don't already have a website, there are a number of tools to help you set one up, including apps for accepting payments. Be sure to gather clear contact information as part of the registration process, as well as things like dietary restrictions or lodging preferences.
Make sure your registration info is clear about the purpose and value of the retreat, general itinerary and activities, and any other expectations guests should know about (eg. if you've opted for a device-free event). You'll also want to share plenty of information and photos about the retreat venue itself and its available amenities. This is especially helpful to help prospective guests prepare for retreats in places that are especially remote or rustic. There's a lot to love about an escape to the woods, but it's out of the ordinary for most, so don't assume they will automatically know what to expect. (If you're not sure what information to include, reach out to your retreat center. They may already have FAQs or informational resources you can pass along.)
Last but not least, it's good practice to clarify a cancellation policy that guests agree to when they register. Most retreat venues will not offer refunds for last-minute cancellations, and you don't want to be on the hook if someone drops out last minute. Be sure to check on your chosen venue's policy and plan your own retreat policies accordingly. Being up-front about expectations helps avoid unpleasant surprises later.
6. Plan your retreat itinerary. This is the fun part! You have an opportunity to create a truly unique experience that will stay with people for a long time to come. Consider workshops, breakout groups, meditation sessions, sound healings, or whatever other activities best fit the theme and purpose of your retreat. Your chosen venue may have extra-special qualities such as bonfire pits, cute animals on-site, forest trails, nearby attractions or other out-of-the-ordinary attributes. Lean into these areas to help inspire your itinerary and make it a magical experience for all.
As your schedule begins to come together, be sure to confirm mealtimes with your venue or caterer, and leave appropriate time for cleanup afterwards. Don't forget to leave short breaks between sessions, and larger chunks of free time for people to rest, journal, hang out together or explore on their own, too!
7. Gather your retreat materials. Now that you have your retreat itinerary, spend some time creating a list of the items you'll need to run it successfully. Do you need a whiteboard, projector, or sound system? What about firewood for bonfires, extension cords, outdoor speakers or yoga equipment? Spend time visualizing the progression through your planned activities and do your best to account for all the equipment and amenities you'll need for them to go smoothly. This will go a long way to saving time and headaches (and avoiding last-minute supply runs!) during the retreat itself. Once you have a good idea of the equipment and materials you'll need, check your retreat center's website or reach out to them to see what equipment they may already have on-site.
It's also important to consider the amenities offered by your retreat venue and plan accordingly. Many retreat centers are remote & rustic by design, and certain aspects may work differently than you are used to. If your chosen retreat center is in a rural area, for example, it's possible that internet speeds are slower than your usual connection. If your itinerary includes specific videos or music, it's never a bad idea to download these items in advance so that you have a backup. Or, if you planned an outdoor activity that requires an electronic device, make sure there is power available in the vicinity.
8. Create a communication strategy to keep participants in the loop. In addition to the information provided at registration, it's wise to set some touchpoints for communicating with your guests leading up to the event. This is important to make sure your guests have all the information they need to prepare. It's also an opportunity to set the tone for the whole retreat and really get everyone excited! If your retreat brings folks together from many different places, you might even host a meet and greet over video chat so that guests can introduce themselves beforehand.
A broadly informational email 1-2 months out, followed by a more logistical email 1-2 weeks before the retreat, is a good rule of thumb. Check with your retreat center for any pertinent information to share with your group ahead of time. This could include recommended items to bring, weather conditions to plan for, important venue rules, participation agreements to sign, or other information about specific amenities. Make sure to post this information in a place that is accessible to your guests for reference. Let them know, too, how to reach you if they have questions leading up to the event.
9. Time to host your event! You did it! Well, almost — now it's time to host the retreat in real time! Thanks to your careful pre-planning, you've set the stage for a meaningful event. Don't forget to enjoy yourself and stay present. You've created a retreat that you and your guests are sure to remember!
Ready to get started with planning a retreat? Our Vermont retreat center for rent might just be the perfect setting for you and your guests to get back to nature and themselves. Feel free to peruse our retreat spaces, accommodations and magical grounds. Then take a look at our available retreat packages to see if we're a good fit for your retreat. Whenever you're ready, simply reach out to us at [email protected] and let us know your vision. We're here to help you put on a successful, meaningful event to remember.