Each season at Sky Meadow has its own beauty to enjoy. A day of retreat in the late summer or early fall (my personal favorite time of year here) might go a little something like this:
Morning
You wake up, stretch, and take a deep breath of clean mountain air. Taking your time to put on a cozy sweater and some slippers, you saunter over to the tea bar to make yourself a quick cup of tea. What will it be today, Earl Grey, peppermint, or perhaps a green tea? You settle on a cup of jasmine green and fill your mug with piping hot tea water from the sink before heading to the back porch with your journal.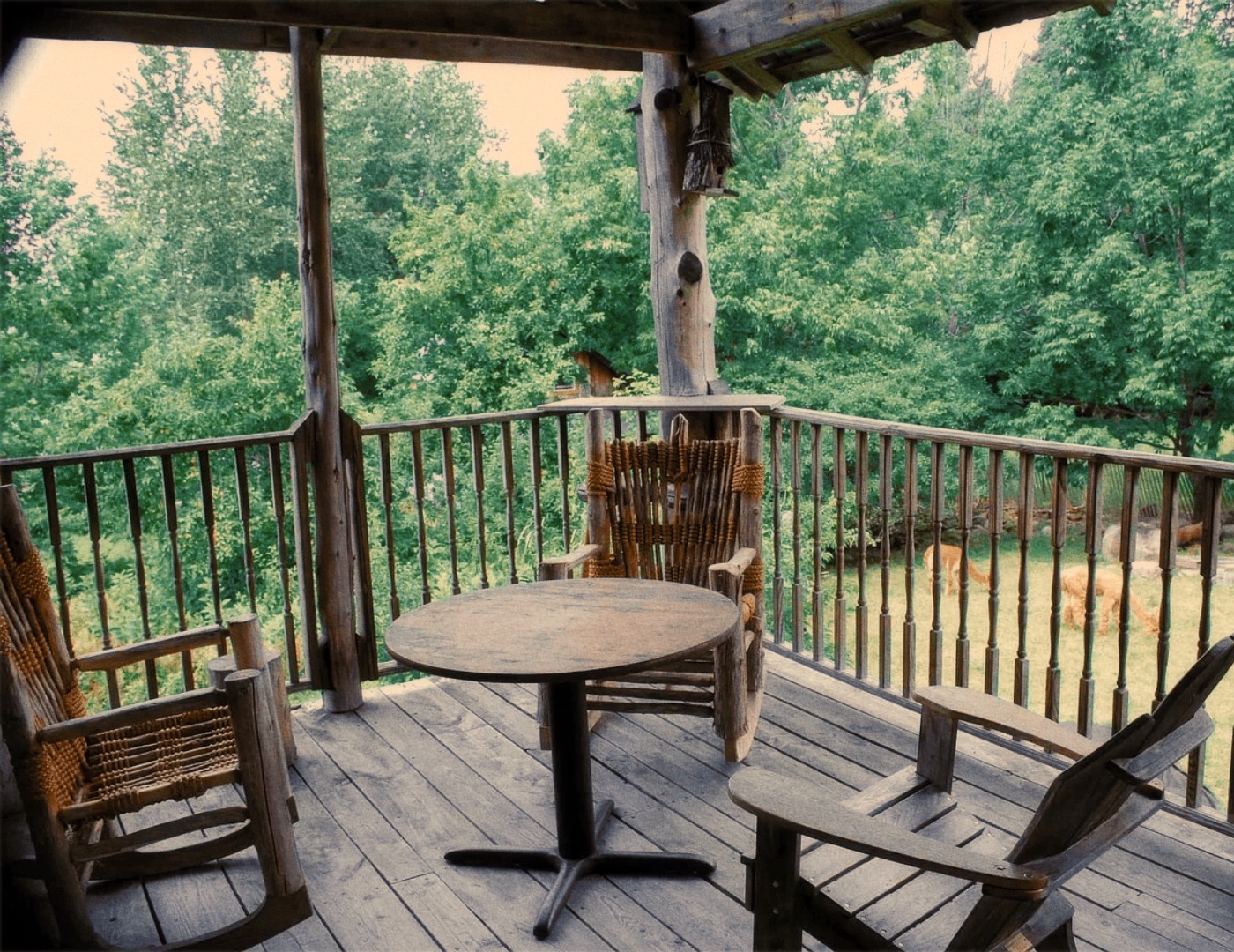 Settling into a hand-hewn rocking chair, you spend some time writing out your thoughts, taking breaks to observe the alpacas, chickens and sheep roaming around the pasture below. The little peeps of the chickens and the wind in the trees make for a soothing soundtrack as you free-write, letting your mind at ease.
After a little while, you head inside for some yoga, soaking up the sunshine as you stretch. Then it's time to dig into a big farm-to-table lunch buffet made with care by chef Justine. Today she's served up a nettle and goat cheese frittata in the biggest cast iron pan you've ever seen. On the side there's a huge salad with tons of colorful toppings, nutty brown rice pilaf, roasted butternut squash and a cheese board with some locally made goodness. It's the perfect balance of light and nourishing, yet cozy and comforting.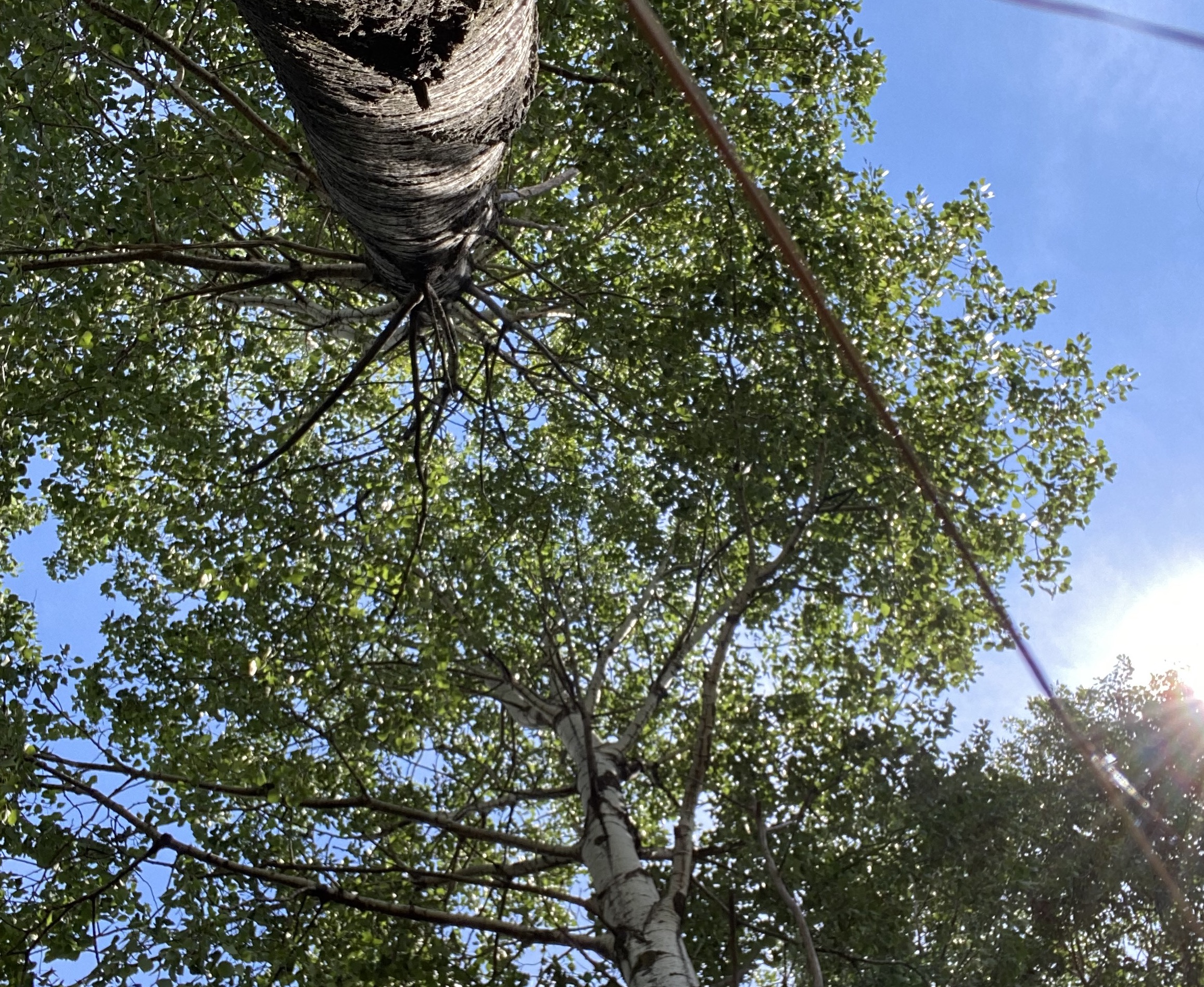 Afternoon
After lunch, you put on your boots to go explore the woods. It's mushroom season, and little orange speckled amanitas and coral mushrooms line the forest floor. There's a soft, dry spot on the moss underneath a tall birch tree, so you lay down underneath and gaze up at the branches. You spend awhile listening to the birds and soft rustlings of leaves as you breathe in the cool, refreshing smell of the forest.
Once you've soaked up enough of the woods for one day, you take the loop around the blackberry patch and wildflower meadow. The alpacas are nearby, grazing under an apple tree. Catching sight of you, they get curious and join you on your walk. You snack on a few blackberries and the last of the wild raspberries as you head up to the hilltop. The mountains are so green this time of year! You linger awhile, sitting in the grass to read and then heading into the gazebo for a little meditation.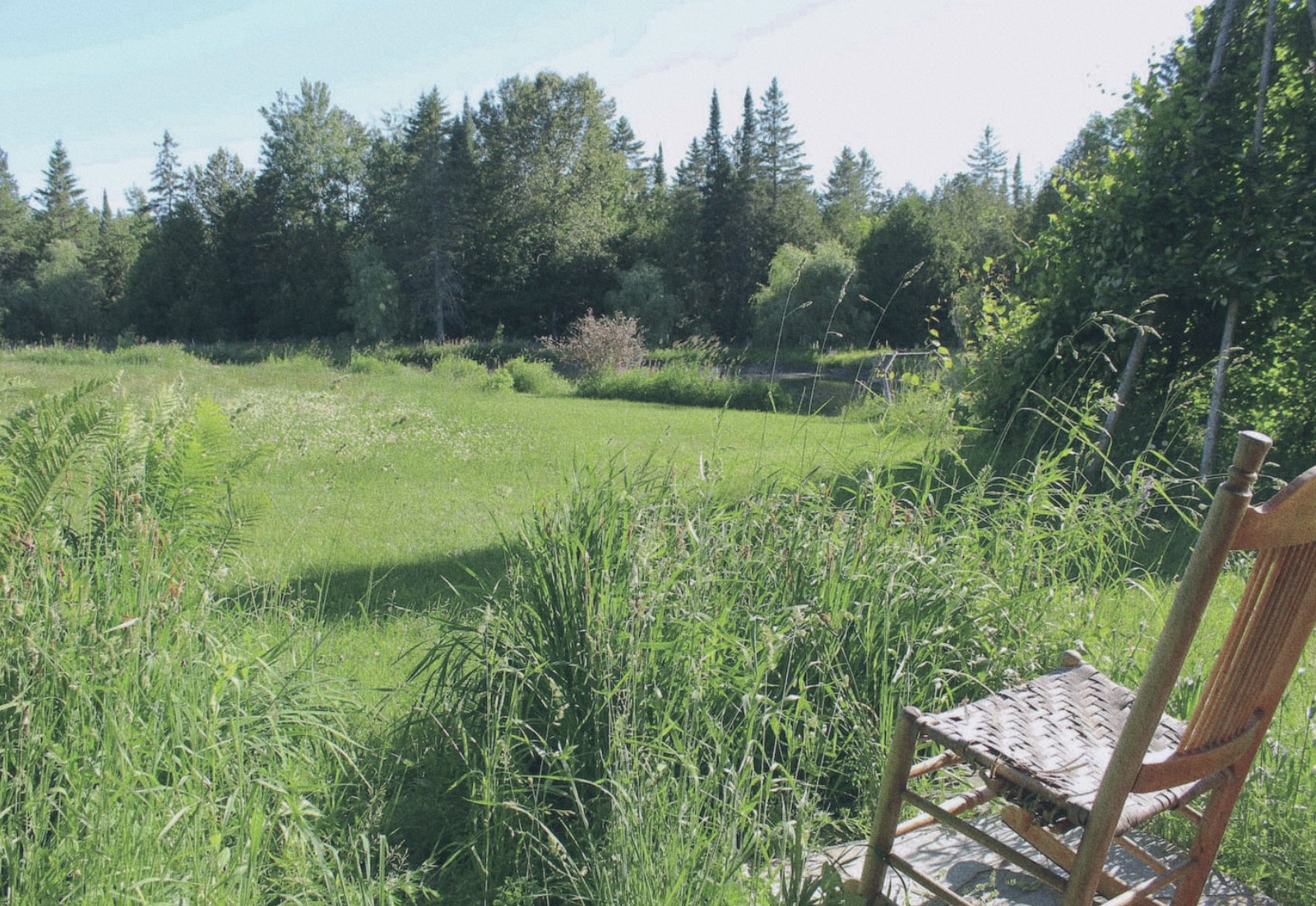 Evening
You've worked up a little bit of a sweat during your afternoon of exploration. Next, you head down to Island Pond for a swim. Afterwards you take a quick shower and then before you know it, it's time for dinner! The smell of fresh sourdough and lasagna fills the room. Everyone tucks into the community table to feast on delicious food and good conversation.
After everyone has eaten their fill and washed their plates, it's time to enjoy the sunset. You bring a cup of tea out to the picnic tables near the garden, taking in the vibrant watercolor sky. After dark, everyone heads out to the Dance Pavilion, with its twinkling lights glowing beneath the trees. Someone gets a fire going in the central firepit as someone else puts their favorite playlist on the bluetooth speakers. Another person pulls s'mores fixings out of their bag. It's a relaxing end to a relaxing day.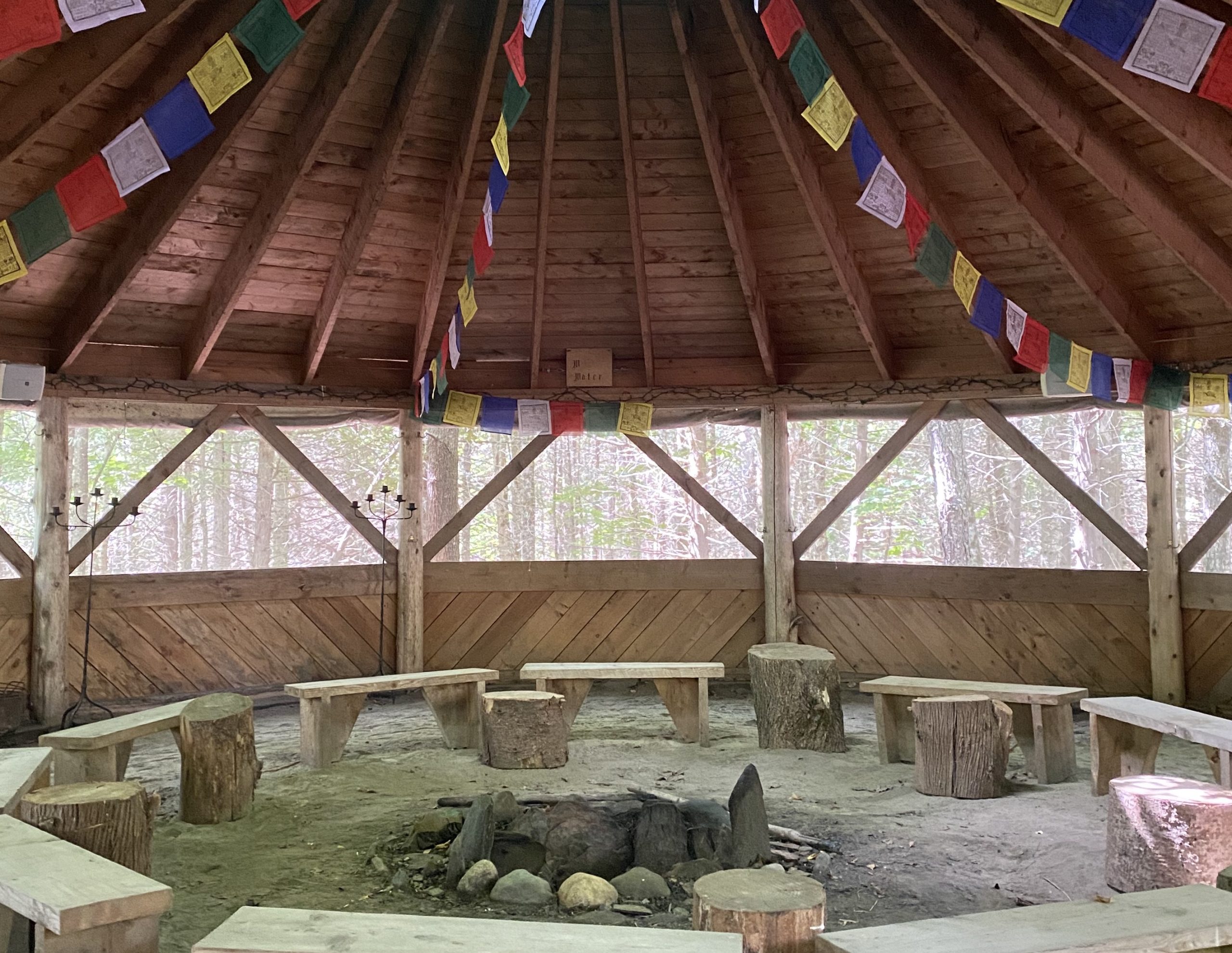 These are just a few of the many possibilities to enjoy! One of the things that makes Sky Meadow unique among retreat centers is that we offer our space as a canvas for you. We don't impose any particular programming or philosophy on your event. Our goal is simply to provide a beautiful, pristine space to relax and retreat from the world and reconnect to nature. We hope to be able to share our beloved home with you sometime soon.
Ready to start planning your own dream group retreat? Take a look at our retreat packages and then reach out to us to talk dates! We'd love to host you soon.