Winter is on her way, and we've been keeping busy stacking wood, stockpiling hay and putting the garden to bed in preparation for the coming cold. We're also currently offering 20% off winter bookings until the end of November — a perfect excuse to reserve your Sky Meadow winter retreat!
Here are some of the attractions and activities you can look forward to here at Sky Meadow during winter in the Northeast Kingdom.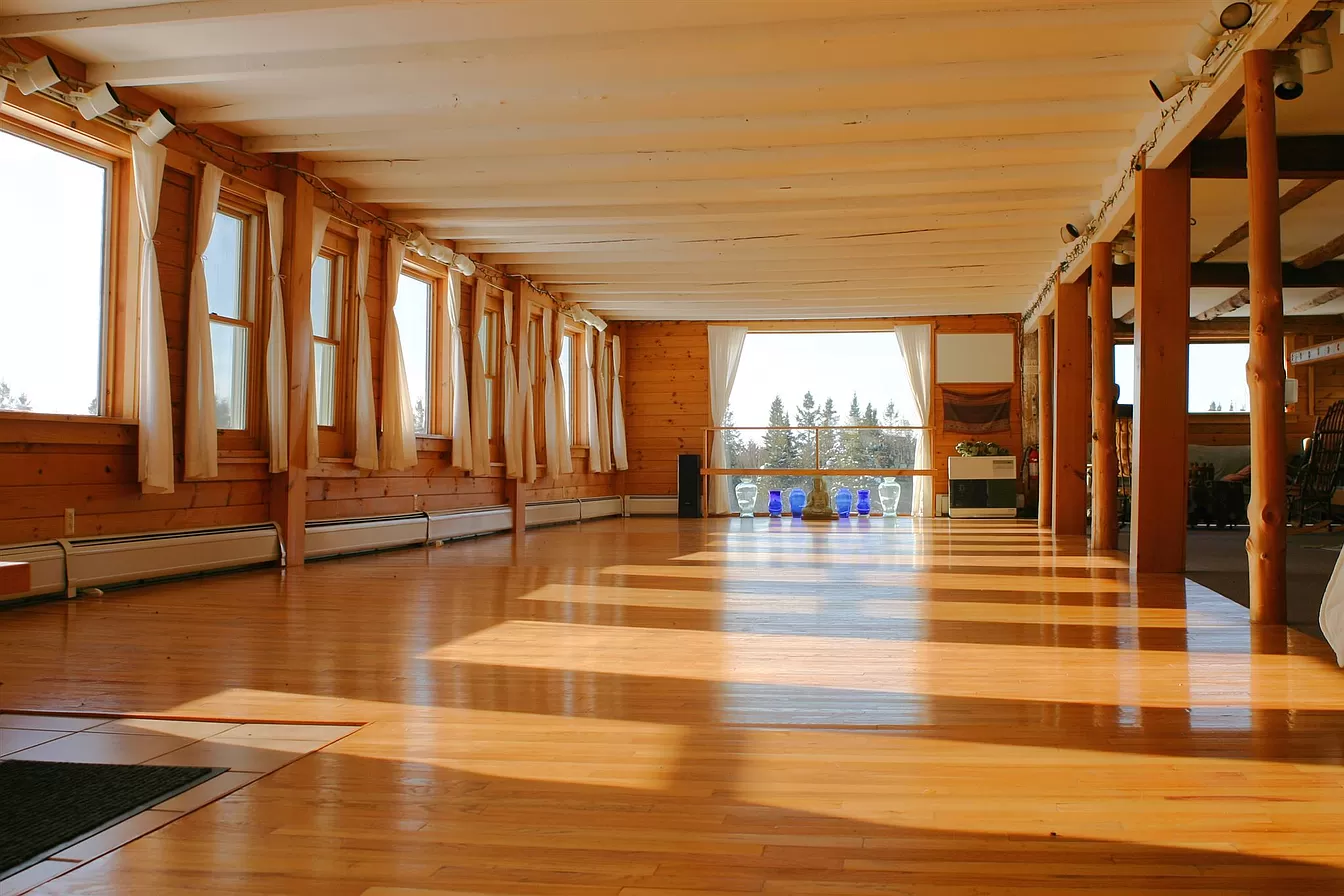 1. Morning yoga in the Retreat Barn. Is there any better cure for the winter doldrums than beautiful sunlight streaming in through the windows surrounding the yoga floor? The Retreat Barn is the perfect place to stretch out and bring some feelings of peace and lightness into your day.
2. Sledding on the hilltop. Bringing kids with you? Either way, our hilltop area makes for a great spot to bundle up and enjoy Sky Meadow winter fun with downhill sledding, snowman making and more. Don't forget to say hello to the alpacas while you're out! 🙂
3. Hit the ski slopes. Sky Meadow's is centrally located between three major ski mountains, plus other local ski clubs and cross-country trails. This makes it a perfect spot from which to enjoy a bunch of the different ski spots our area has to offer. To read more about those, click here!
4. Explore beautiful St. Johnsbury. Less than 30 minutes' drive from Sky Meadow is St. Johnsbury, Vermont. This idyllic town has plenty to enjoy, including the Fairbanks Museum and Planetarium, the Athenaeum library & art gallery, and excellent antique shopping & local artisan goods. Be sure to stop by Central Café for delicious coffee and pastries, or kick back at the cozy Kingdom Taproom for something a little stronger.
5. Enjoy events and art at the Highland Arts Center. This Northeast Kingdom establishment is a community gem. It boasts an art gallery, café and performance spaces that frequently feature musical acts and theatrical productions.
6. Curl up by our soapstone fireplace. The Retreat Barn lounge area features a gorgeous soapstone woodstove that radiates both ambiance and heat! Make yourself a nice hot cuppa at the tea bar (including hot tea water on tap!), grab a good book and you're set for a cozy time.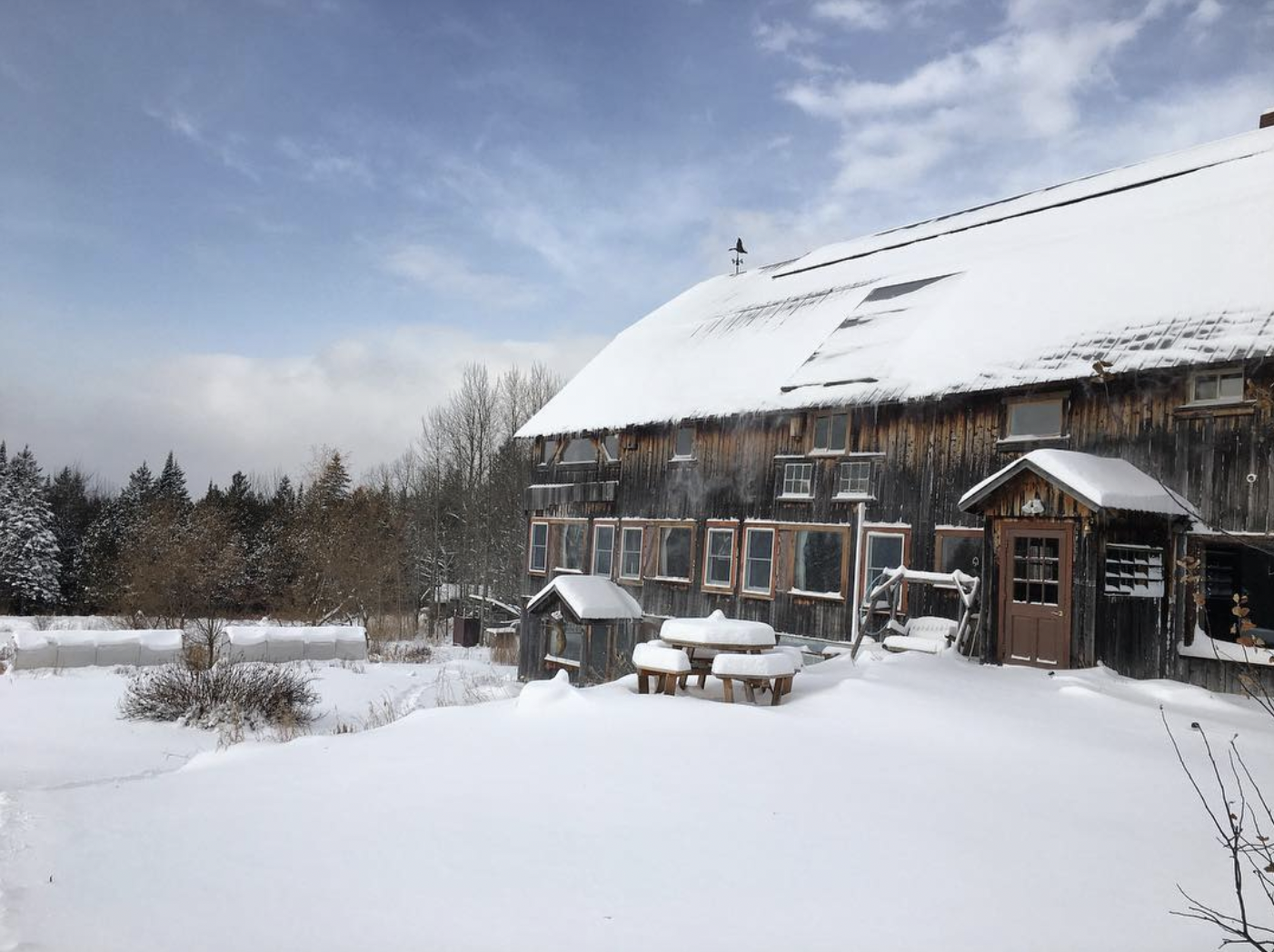 7. Explore Sky Meadow's beautiful nature. Bring your snowshoes to explore Sky Meadow "on foot" no matter how deep the snow is! You might catch a glimpse of the many wild turkeys and white-tail deer that rely on our woods for their winter food and shelter.
8. Enjoy a day in nearby Stowe. Sky Meadow Retreat is just under an hour away from historic Stowe, Vermont, a beautiful town full of things to enjoy. This renowned ski town also hosts great dining, shopping and museums all worth a visit!
9. Cross-country skiing & more at Kingdom Trails. This nearby gem features 100+ miles of publicly-accessible trails that are open exclusively to non-motorized recreation. Equipment rentals, including "fat bikes" (with large snow-friendly tires), snowshoes and skis are provided by Village Sports Shop's trailside store on Darling Hill Road.
10. Go for a sleigh ride! Kingdom Horse Rides in nearby Brownington, Vermont, offers open and private horse-drawn carriage rides. They even include complimentary hot cocoa before and after your ride. Could there be anything more idyllic than a quaint carriage ride through the beautiful snowy landscape with a cozy drink? Learn more and book at their website.
Ready to book your Sky Meadow winter getaway? You can reach out to us at [email protected] or, even easier, book directly on AirBnb and mention this blog post to receive your discount. Secure your dates by November 30, 2022 to get this deal! (This offer applies exclusively to stays between November 2022-March 2023 and cannot be applied to catering packages or already-booked stays.)