Last month we had the pleasure of hosting Angie Andrews and Hera Bosley for their second Equinox-centered retreat at Sky Meadow. It was a stunning weekend with warm, sunny weather and the trees just starting to show their fall colors. Mid-September is the perfect time to host a magical retreat in Vermont and we are so grateful to have had the opportunity to welcome this radiant group of women for a sacred weekend in the woods.
I caught up with Hera after this magical retreat to learn more about the work she and Angie do and the significance behind it.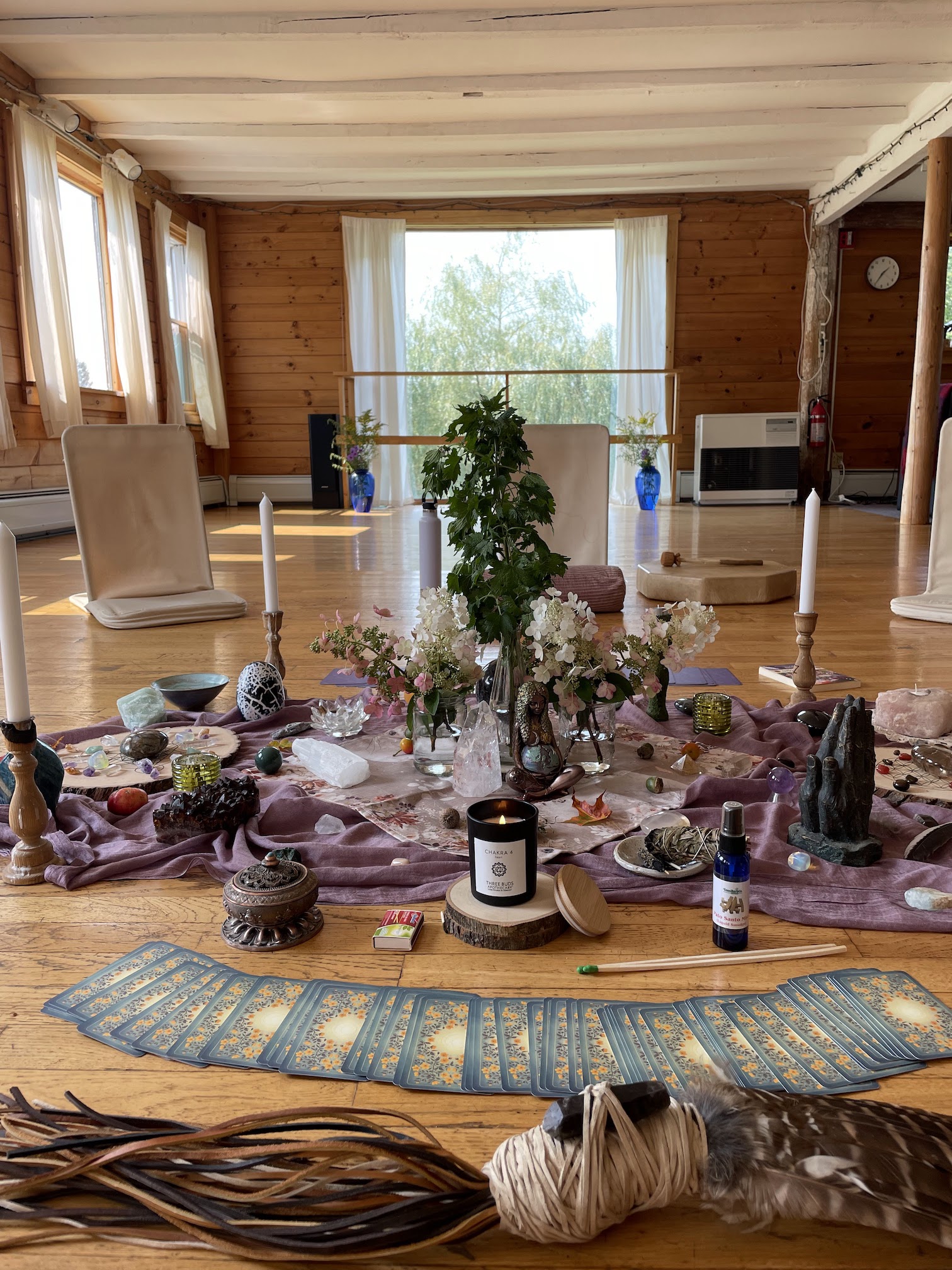 What sort of work do you do and why?
Angie and I are deeply committed to gathering Women. Over the years we have done a number of retreats and sharing circles together and we are always in awe of the magic that happens when women come together. There is a thread of recognition and deep remembrance that connects us no matter our backgrounds or where we find ourselves in this life. We often say that it is foreign yet familiar. In a world where we have been taught to compete against one another, gathering in this way is like a balm to those wounds. In a world that has sought to separate us, this is like a deep exhale for our nervous system that we didn't even realize we needed.
Angie and I are passionate about creating a safe and very sacred container so that Women can show up, just as they are, and connect in a way that we don't often get the opportunity to. Our work as facilitators begins long before Women show up for the retreat or circle. Very often, the specific medicine the group needs finds its way to us so that it can be incorporated into our time together. This can be a specific plant energy, a Goddess or deity, or even a certain message or theme. All of this is woven together in a synchronistic and intuitive way. We enjoy cultivating sacred space and building community for Women to be together. We do this through our free sharing circles, day long and weekend long retreats, and we also offer unique and customizable energy sessions together.
What brought you to this work and how long have you been doing it?
We found each other through a mutual friend and quickly became fast friends. We began co-hosting retreats and sharing circles together in 2017. We soon realized that our ability to create beautiful energetic containers for Women was our greatest strength. Working together was truly effortless and we are inclined to believe that this is not the first lifetime we have worked together in this way.
In a world where we have been taught to compete against one another, gathering in this way is like a balm to those wounds. In a world that has sought to separate us, this is like a deep exhale for our nervous system that we didn't even realize we needed.
We are called to this soul work over and over again because we see the inherent value in Women coming together and spending time amongst the sacred with each other. When you strip it all away: the beautiful altar, the crystals, the tarot cards, the sound healing – when you take it down to the bare bones, the magic is in the Women coming together in the most simple ways. Having the opportunity to be with each other and listen to Women's stories is a great honor and one we hold very close to our hearts. We will continue to do all that we can to bring Women together in this way for the rest of our days.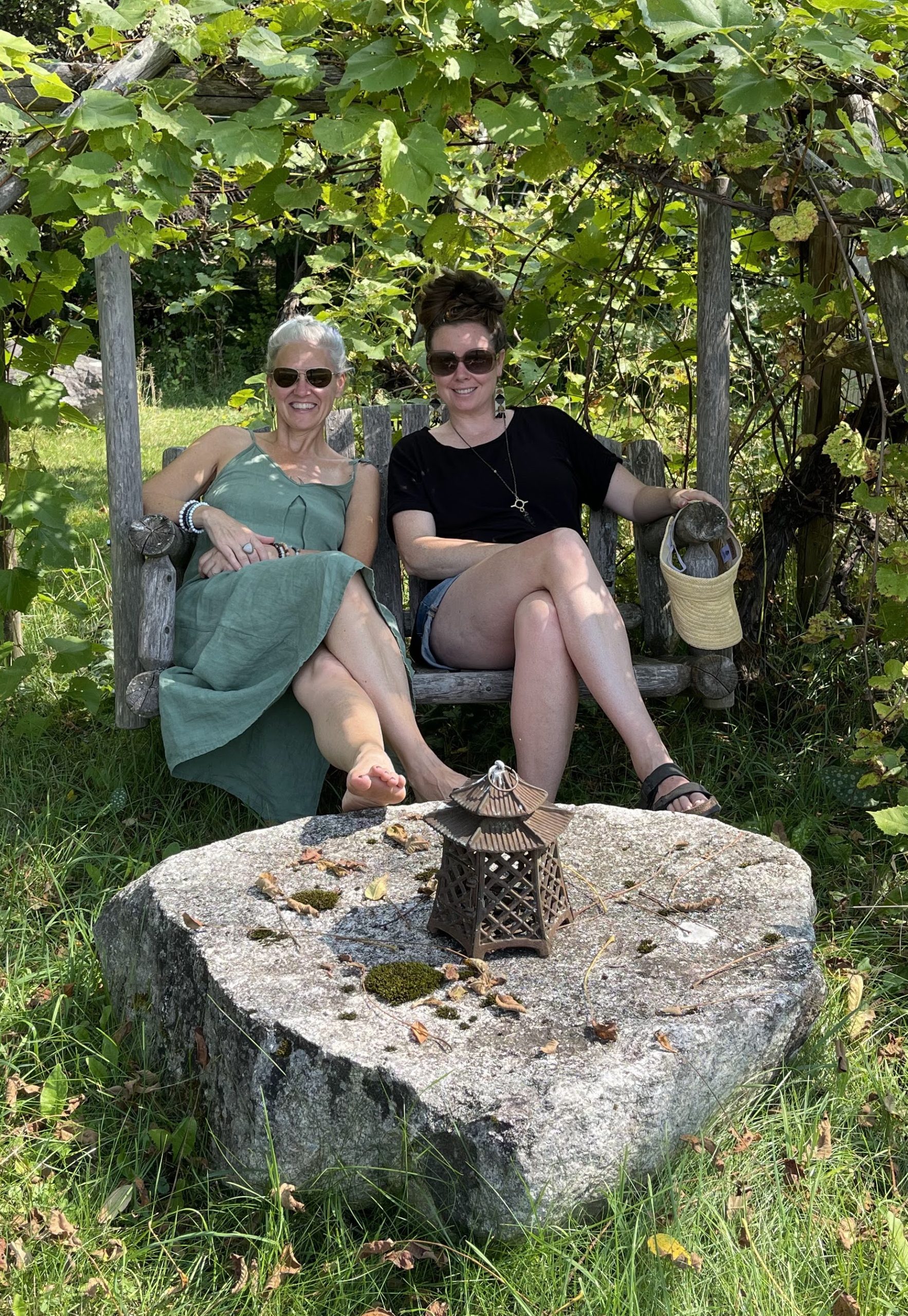 What was the main significance of this most recent retreat?
We have now hosted two Women's retreats at Sky Meadow. Our first in March of 2022 which was centered around Ostara/Spring Equinox and the second in September of 2022 which was centered around Mabon/Fall Equinox. We specifically chose these two anchor points on the wheel of the year as a way to connect more deeply with the rhythms, seasons and cycles of the earth. It makes sense for us to also center our activities for the retreats around these central themes. It feels so incredibly natural to gather with women in this way as we are cyclical beings just like the earth.
Our retreats are overflowing with magic and include sharing circles, guided meditations, tarot, astrology, herbalism, sound healing and more. Again, our goal is to cultivate sacred space where Women feel safe to show up as their whole selves. Although our work is centered around sharing circles, sharing is not a requirement. We trust that each person will come to the retreat and receive whatever it is that they are meant to. For some, that might look like the ability to share and be vulnerable. For others, that might look like being quiet and basking in the energy of the sacredness. No matter how they show up, or what they need, the container that is created can hold it in a beautiful and loving way.
What were some highlights from the weekend?
The biggest highlight for us was the opportunity to see the land in full bloom. When we hosted our March retreat, there was still snow on the ground and the trees were completely bare. Coming back in September when everything was lush and green was absolutely magnificent. In addition to the land, we often find that when gathering with women in a small group, the most memorable things happen in the most mundane ways. It could be intimate stories shared over coffee, the laughter that ensues during dinner or pulling cards and telling stories together in the evening. This time around, we were blessed to be able to utilize the dance pavilion. Singing and drumming together around the fire is a highlight from the retreat that we won't soon forget!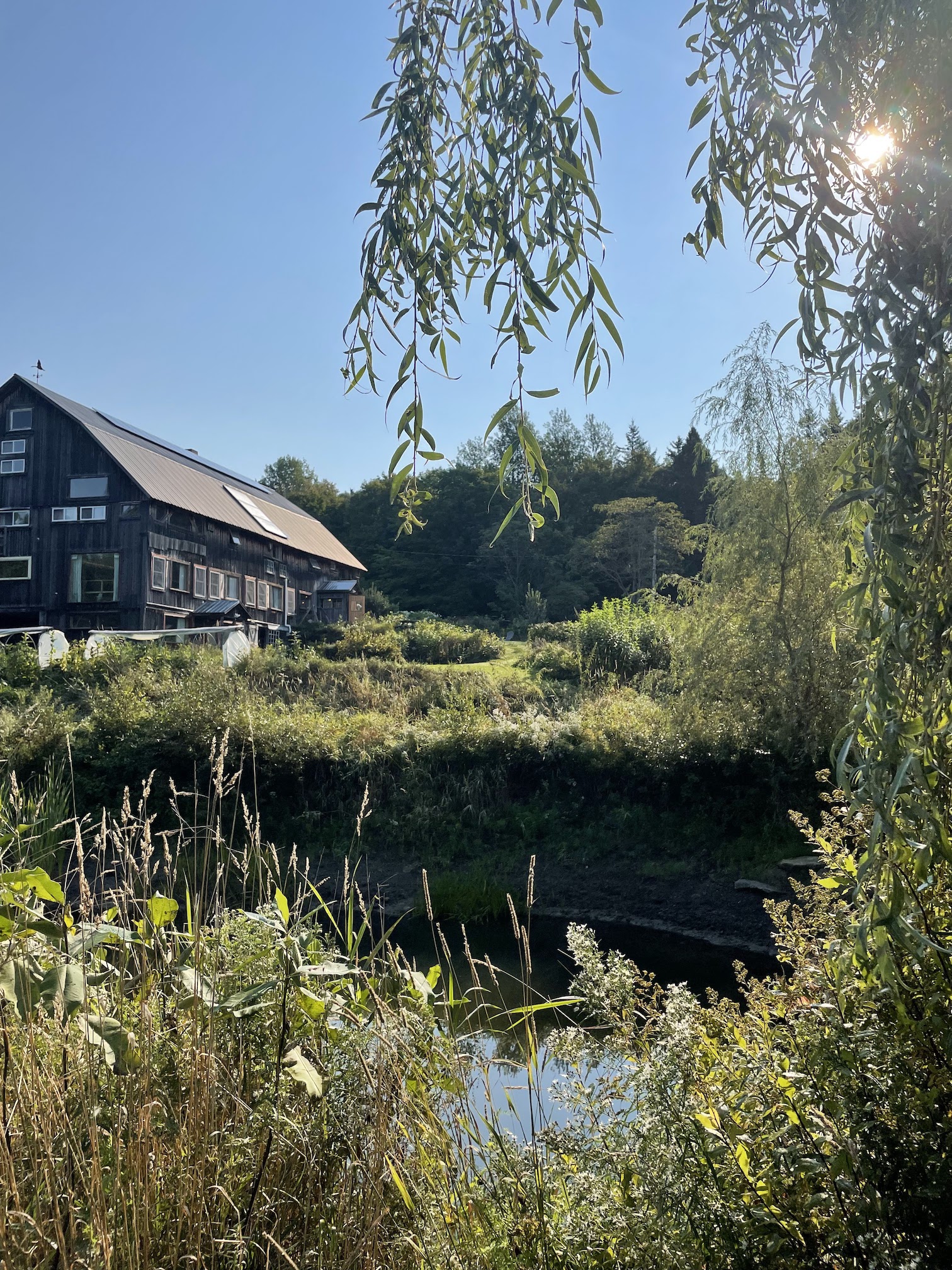 Why did you choose Sky Meadow for your retreat? 
We had hosted a number of retreats at a different location in Vermont and we were looking for a new venue for our magical gatherings. We found Sky Meadow online and rolled the dice without ever stepping foot on the property. Looking back, it feels as though there was something that pulled us to this space and we feel so grateful to have found it. Since our retreats always have a seasonal focus and are nature based at heart, we find this space to be a really good fit for what we do. The land is very sacred. It serves as an incredibly healing container for our special weekends and we are steeped in gratitude for being able to gather at Sky Meadow. We always take care to acknowledge the land and provide offerings for all that it does for our groups when we gather here. It also helps to feel incredibly aligned with the stewards of the land, Erin and Brendan. We know that we are in good hands here and for that we are so thankful.
Where/how can folks get in touch with you if they'd like to learn more or get involved?
If Women are interested in learning more they can visit our websites, sign up for newsletters and stay in touch via social media, all of which can be found here: http://www.angieandrewsinspire.com/ and https://heramorgan.com/.
Many thanks again to Hera & Angie for sharing about the incredible work that they do! They bring such a beautiful, grounded presence to Sky Meadow, a deep respect for the land, and a warm energy that can be felt even after their departure. We are honored to have been a part of their magical retreat.
Are you a retreat leader looking for a special place to host your next gathering? Whether you've led dozens of retreats or are looking to get started, we'd love the opportunity to host you soon. Feel free to peruse our Retreat Packages and let us know how we can help you create a rejuvenating and meaningful event. We look forward to hearing from you!