We have some extra special garden crops at Sky Meadow this year, in partnership with the Abenaki Land Link program. Now in its third year, this is a joint project of the Nulhegan band of the Coosuk-Abenaki Nation and the Northeast Organic Farming Association of Vermont. The program connects volunteer growers from around the state with the Abenaki community to help bolster their food security efforts. The tribe shares heirloom seeds with growers, and growers deliver the harvest to the tribe at the end of the season. We at Sky Meadow are grateful to be among the group of volunteer growers for the 2023 season.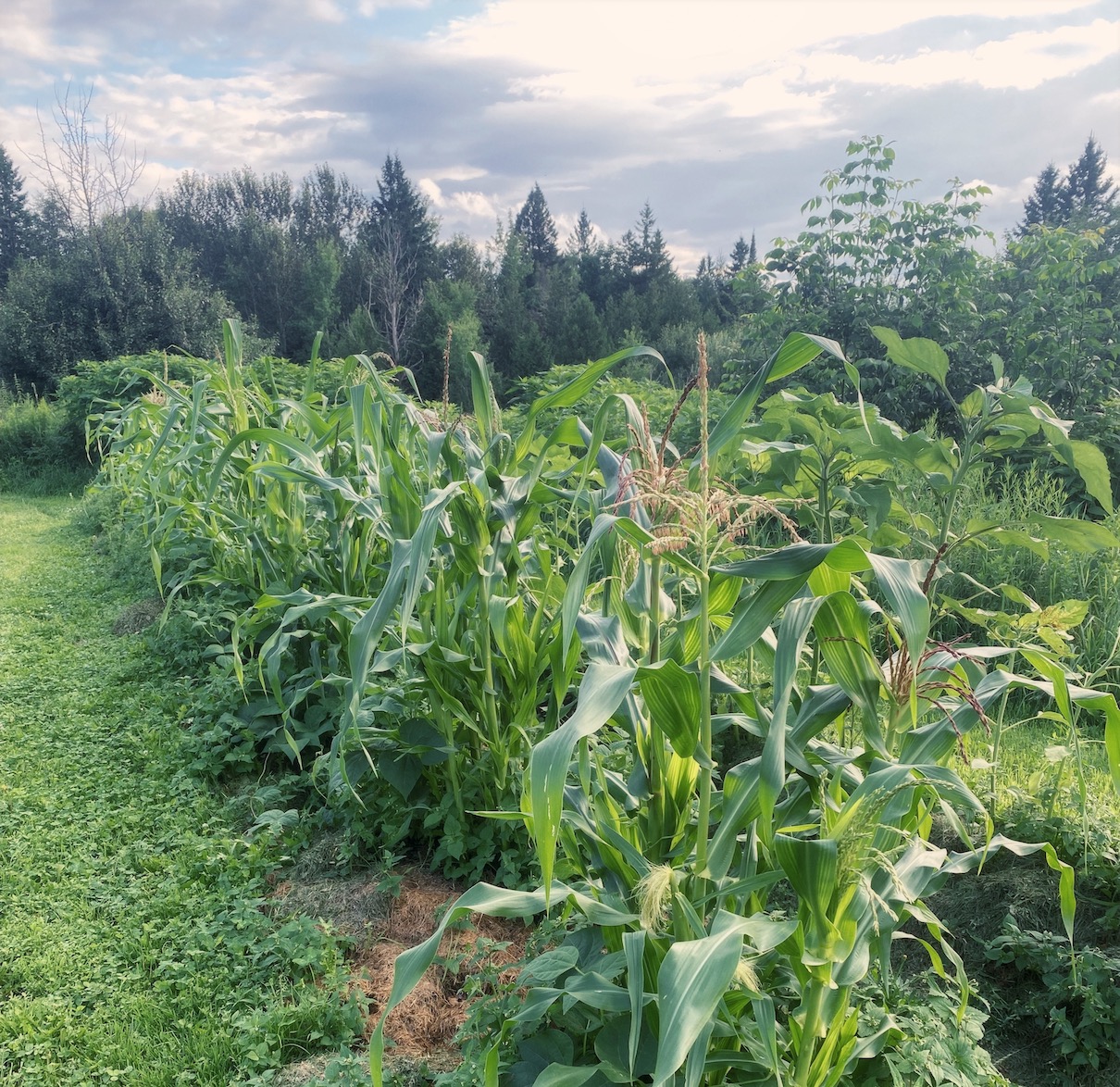 Nestled among the raspberry patch and sunchokes this year is our own Three Sisters garden, now humming with Calais flint corn, Mohawk beans and East Montpelier squash. These are all heirloom varieties that have been carefully stewarded by generations of Abenaki people, and it seemed only natural to grow them in this traditional format. We also planted a row of sunflowers alongside them for good measure (and to make the pollinators happy!).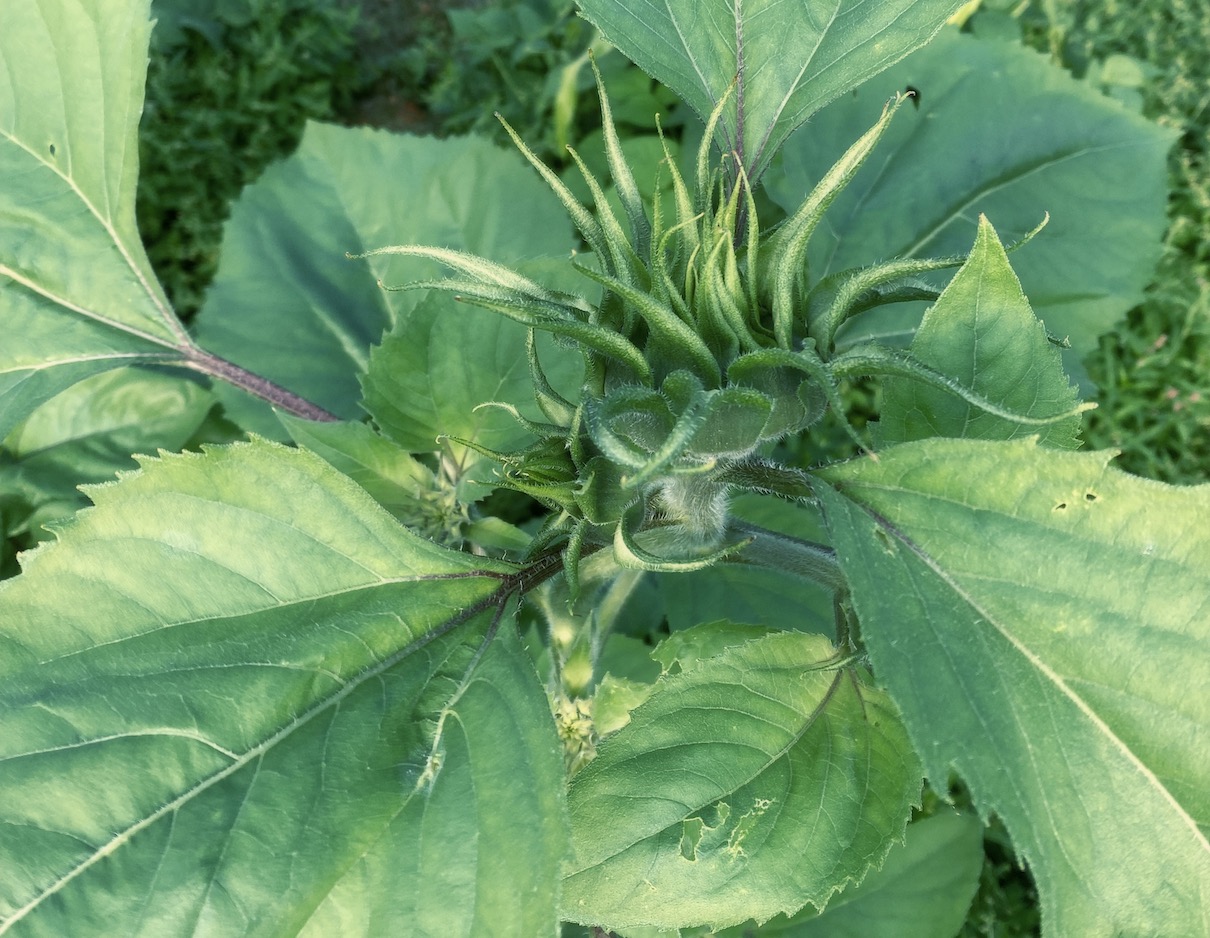 What is a Three Sisters garden?
The Three Sisters garden is an indigenous farming technique which interplants corn, beans and squash (the "three sisters") in mounds of soil. This companion planting provides symbiotic benefits to all three crops, with the corn forming the middle of the mound and offering a structure for the beans to climb, while the squash helps to provide ground cover, retain soil moisture and reduce weeds, and the beans anchor the corn and add nitrogen to the soil that helps the whole mound grow. Not only do these crops grow beautifully together, they also make excellent and nutritious partners in cooking. It's a brilliant system and a testament to the expertise of the many indigenous people who have worked this land for millennia.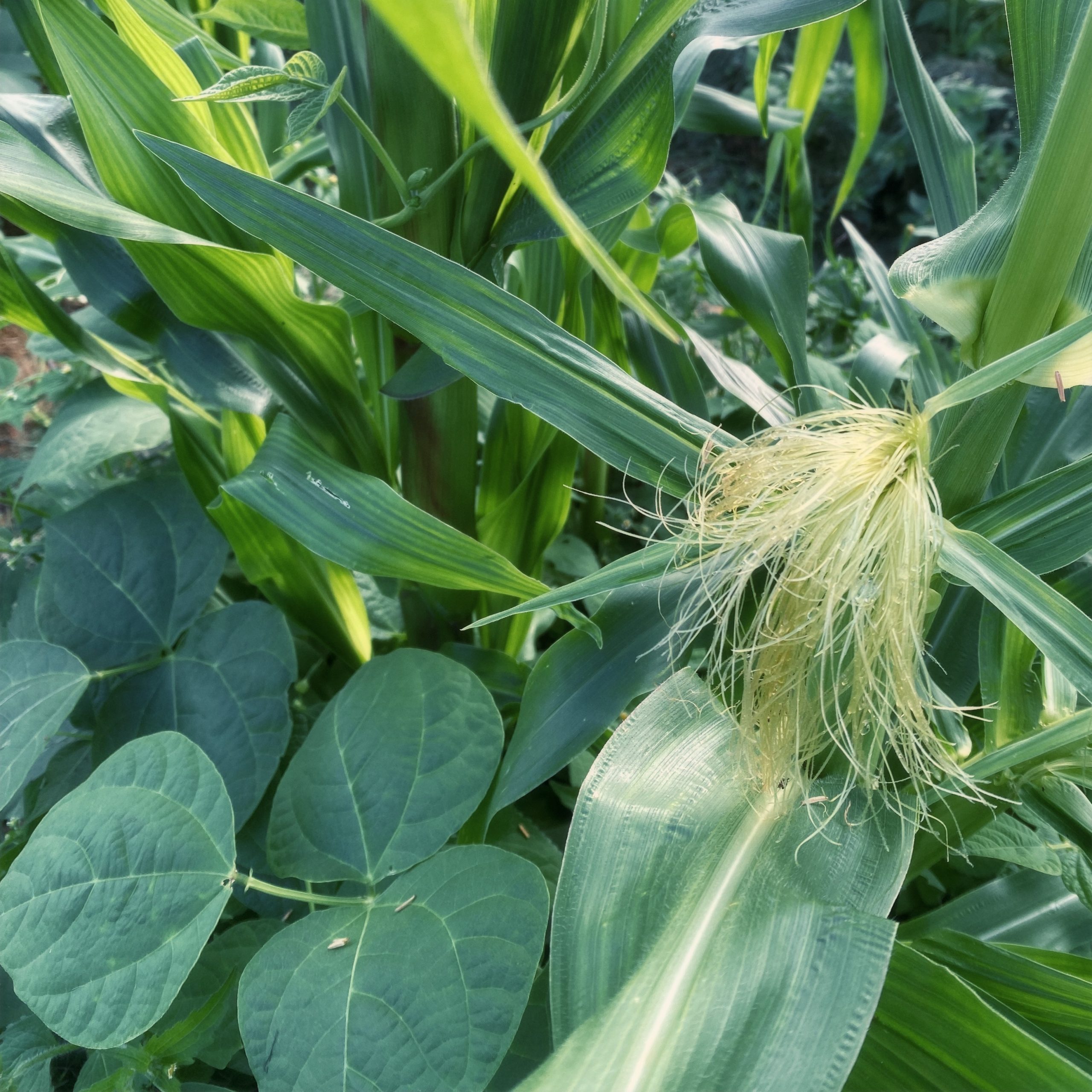 We're honored and grateful to grow this special garden in support of these important food security efforts. Helping the Abenaki community stock up on ancestral foods, while having the opportunity to learn and share about these special plants and what they represent, is a meaningful thing to be a part of. To learn more about the program or volunteer to be a grower, please contact NOFA-VT. If you'll be visiting Sky Meadow this season, we hope you'll take some time to visit the garden and meet the sisters for yourself. 🌻